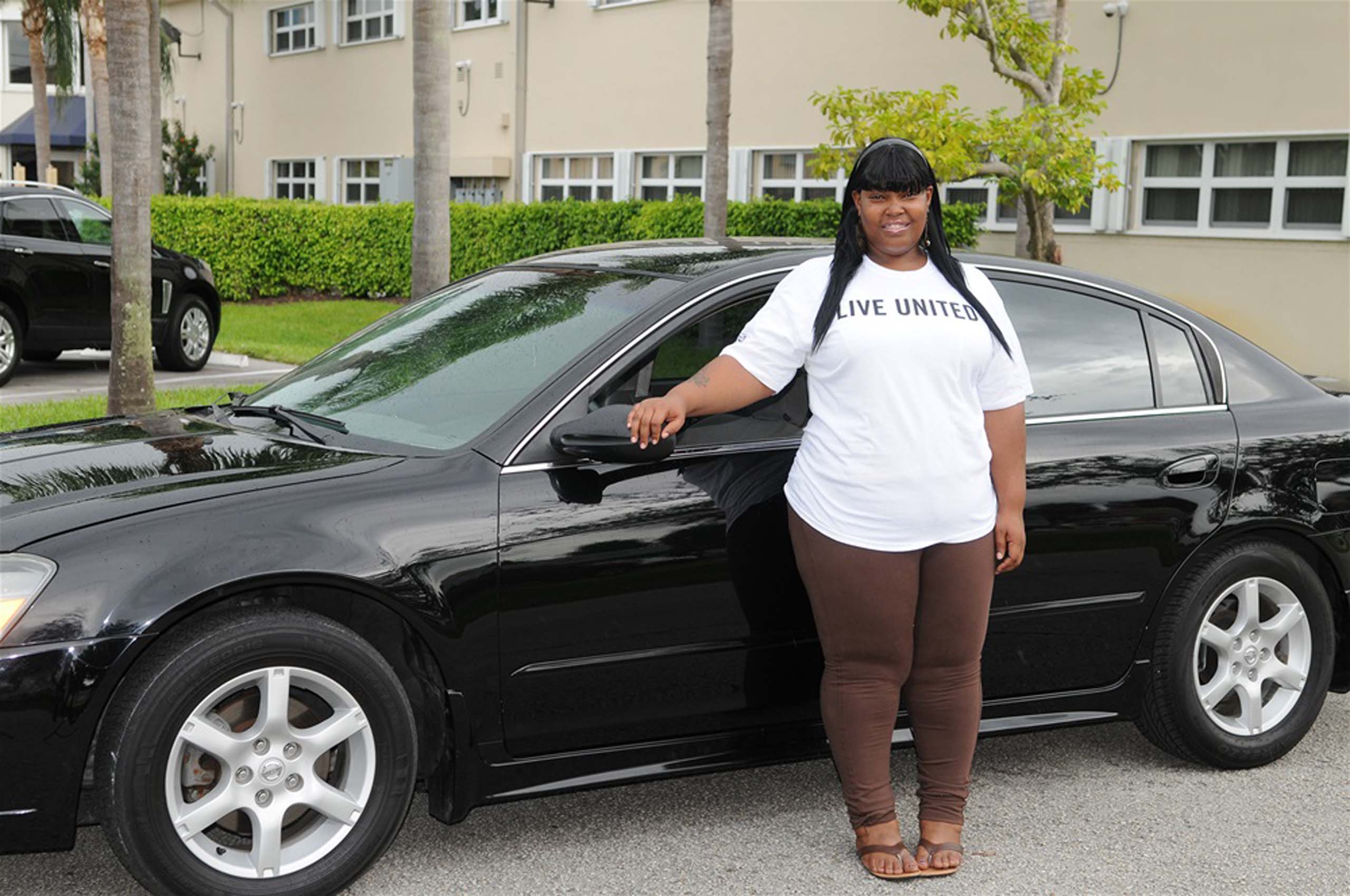 Imagine dedicating four hours of your day, six days a week, walking to the bus stop waiting for it to arrive, getting your children on a bus to and from school and then walking to another bus stop to get to and from work. This was just a typical day for Calandra Walker.
Life as a single mother of three children under the age of 10 can be difficult enough, but lack of transportation proved to be the biggest obstacle facing Calandra. So she sought help from community collaboration funded by United Way of Broward County called Center for Working Families. Given her lack of transportation for her family, Calandra was an ideal candidate for the Ways to Work program, a community lending program offering low- to moderate-income families access to low-cost loans to purchase or repair pre-owned cars.
After several interviews, Calandra qualified for a low-interest car loan. Today, she is the proud owner of a 2005 Nissan Altima. Gone are the days of waiting for the bus in the rain and trying to plan their daily routines around the public transportation schedule.
If you ask Calandra about her car, her pride and excitement is palpable. "I love my car. It's not just mine, it's our family car, and it changed our lives."
Life for the Walker family has improved in countless ways since they purchased their Altima. Calandra now has control over her ability to get her children to school and herself to work on time. As a result, she was given a promotion to an assistant manager at her place of employment.
Through United Way of Broward County's Ways to Work program, families like the Walkers are able to become stable and self-sufficient. As was the case for Calandra, whose ability to purchase a car led to increase success at work.