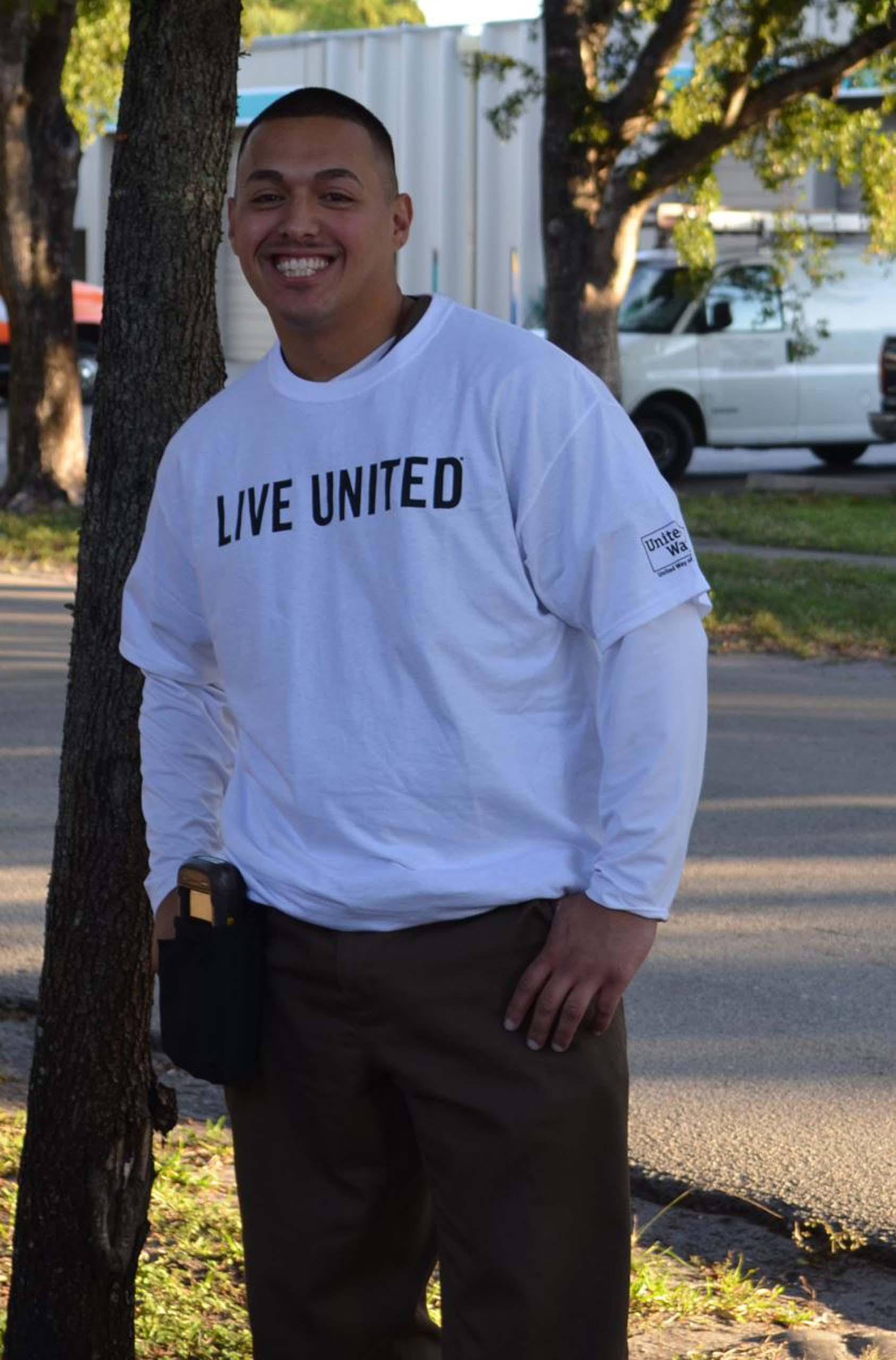 When Francisco Martinez initially reached out for assistance from MISSION UNITED, it seemed like nothing was going right in his life. Francisco, an Army veteran, had recently lost his home and job and was struggling to put food on the table. With the help of MISSION UNITED (and SSVF case managers), Francisco received food and secured housing.
During a MISSION UNITED Career Boot Camp, he was
assigned a success coach to guide him through the process of applying for jobs, interviewing and ultimately securing a position. His success coach worked for UPS and told him about a job opening with the shipping company. Within weeks, Francisco was hired at UPS and promoted directly into a driver position. In addition to essentials, such as housing, food and employment, MISSION UNITED was also able to assist him in other areas. After a cavity left him in excruciating pain, a local dentist provided dental services free of charge. Martinez also received hair cuts from a barber who donates his services to veterans.
Francisco Martinez proves a person may be down, but they are not out. The wide-ranging support he received from MISSION UNITED, shows veterans like Francisco they are not alone.