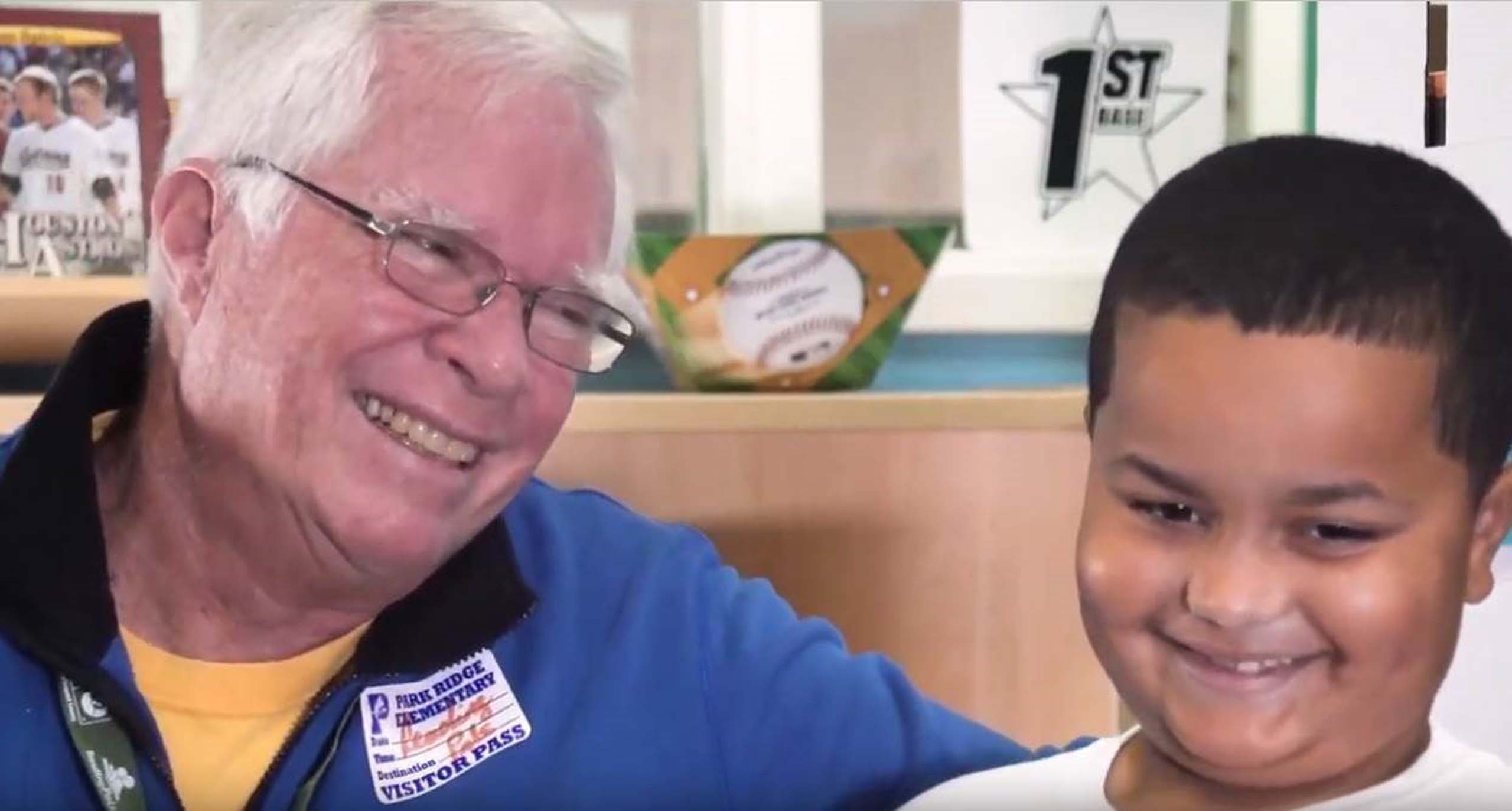 Imagine having to repeat first grade while your twin brother goes on to second. That was the uncomfortable reality for Jonathan, whose trouble with reading prevented him from moving forward in school.

Enter James, a quiet, big-hearted man who had recently retired from the fields of healthcare and computers, and was looking for a way to impact a child's life. 

James was paired with Jonathan through United Way of Broward County's ReadingPals, an early literacy initiative that mobilizes caring volunteer mentors to help struggling students improve their reading skills.

"I'm a firm believer in the importance of reading," says James. "It's the key to everything else in education."

Unfortunately, nearly one third of Florida's third graders attending public school cannot read at their grade level. Those children are also four times more likely to drop out of high school. ReadingPals was designed to combat those statistics. One hour a week for 25 weeks, more than 300 volunteers are deployed to schools, afterschool programs and other sites across Broward County – each taking time to read with a young student.

Although Jonathan had a hard time sounding out the words in his books, James was persistent and the two built up a rapport. Little by little, Jonathan made strides, and the two were so successful that they remained together as Reading Pals when Jonathan continued on to second grade. 

Jonathan is now in third grade and although he is still behind his brother academically, his future is bright. "I've seen improvement. He's on the right path," says James. "I know he's going to do even better this year." 

To learn more about ReadingPals click here.