April is National Volunteer Month and we are featuring volunteers who make a difference at United Way of Broward County and in our community. This week, we are highlighting Erika Axani.
ERIKA AXANI, FLORIDA LUXURIOUS PROPERTIES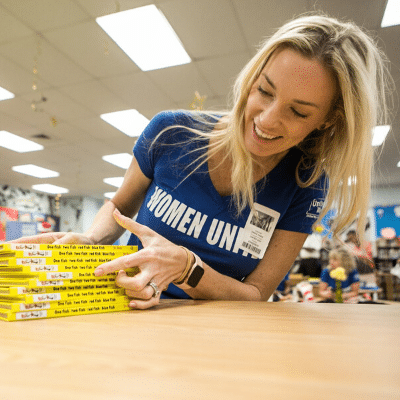 Why did you decide to get involved with United Way?  
I started with Envision Broward and was introduced to the other programs/colleagues after joining.

How many years have you been involved with United Way of Broward County?
5 years

What do you do with United Way? 
I am a Reading Pal, I help with Mission United, and I am a part of Women United.

If you could encourage someone else to volunteer, what would you say to them?
I would explain to them all of ways, that maybe you and I wouldn't think of immediately, that United Way helps our community and the incredible people I've met along the way.

Tell us a fun fact about yourself.
I am a mom of 4-year-old twins and LOVE to do yoga.