In 2018, the CDC published a seven page document highlighting mental health and the American workforce. The document served as a tool to provide organizational leaders and human resource professionals with best practices when it comes to cultivating a work culture that acknowledges the humanity of employees. The document itself specifically addresses the problem, solution and success stories. In the age of COVID-19, now more than ever, organizations need to intentionally work to create a culture of health, and yes, mental health. Social support is needed to address possible isolation or the anxiety related to working full time, while caring for school age children at home.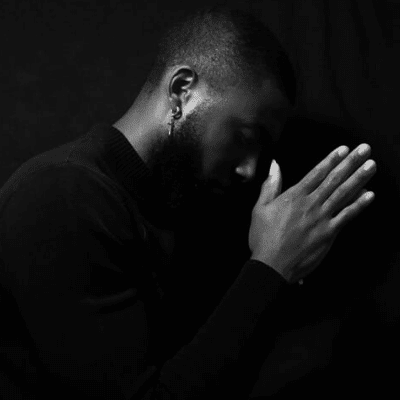 The changes we all have had to make during these times are not normal and organizations should take this opportunity to address possible gaps in creating a work culture that promotes mental health after COVID-19. "If you understand the emotional toll of COVID-19 on your employees, you should also understand the psychological ramifications of the murder of Ahmaud Arbery and Breonna Taylor on your black and brown employees," writes behavioral scientist, Arthur Chan. "Unlike COVID-19, which could potentially have a cure and vaccine, systemic racism is not going to be eradicated in the foreseeable future."

Recently, the video of Ahmaud was released to the public (trauma warning). The video showed him jogging and suddenly being chased by two men, who later killed him. The video quickly went viral. The next day, millions of Black Americans went to work, but they carried with them, anxiety, anger, frustration and fear.  We know that poor mental health and stress can negatively affect the employee. It can lead to less engagement at work, poor communication skills, diminish physical capacity and functioning, thus lessening overall productivity. A 2018 study published in the Lancet "suggests such killings of unarmed black men could result in 55 million more poor mental health days every year among Black Americans, comparable to the estimated 75 million poor mental health days among Black Americans because of diabetes.

So what can employers do?

Well, one of the solutions offered by the CDC is to communicate. What are the communication channels for your organization? Here are a few tips:
Acknowledge the incident. Black employees like all other employees want to know that they matter. An email acknowledging the incident and possible feelings attached goes a long way in easing the anxiety, because now they feel like they're no longer experiencing their feelings in a vacuum. 
Encourage employees to talk. In 2016, Tim Ryan of PWC encouraged his employees to talk after the death of two black men. Create the psychological safety needed so that employees can reach other to each other or managers to say, "Today is rough, please excuse any delays in my work."
Support your employees. Remind them of EAP services that are available and other additional tools and resources. 

This month is Mental Health awareness month, so while we rightfully focus on the impact of Covid-19 on our mental health, we need to also acknowledge how the ongoing killings of Black men and women impact the Black workforce.  So, let's care, communicate and connect. 

Click here for COVID-19 Resources.