December is certainly a month to remember!  There are lots of different holidays, reflecting a variety of cultures around the world. And while the meanings behind the holidays are different, one thing many have in common is their proximity to the winter solstice. This is the shortest day of the year and the longest night, and many of the holidays focus on bringing light into our lives during those dark nights.

Here's a look at just three of the holidays happening in December.

Christmas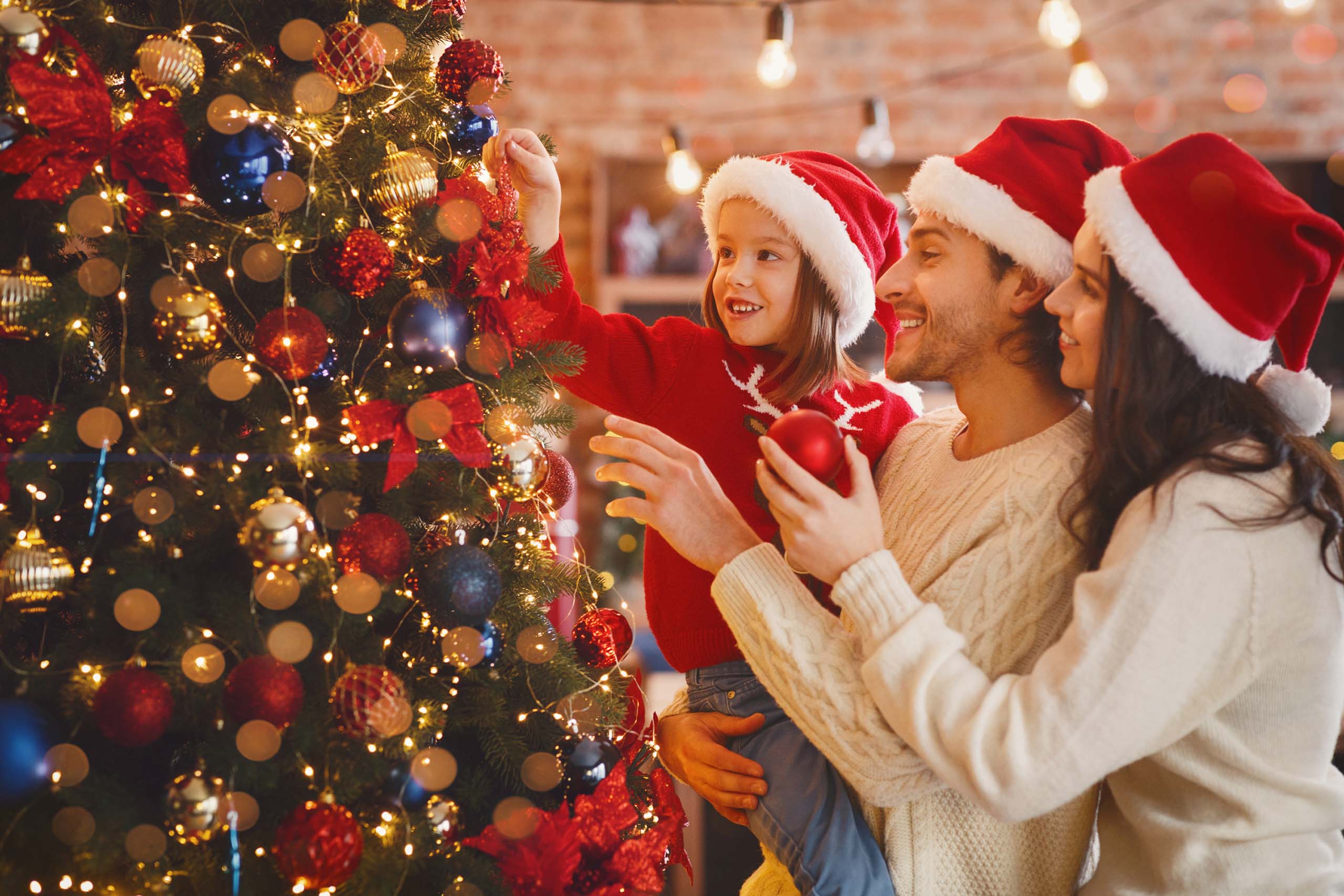 In the Christian faith, Christmas celebrates the birth of Jesus Christ. In fact, the word "Christmas" literally means "Christian Mass" or "Christ's Mass."

Christmas is a time of spiritual reflection on the foundations of the Christianity, but it's also a celebration: It is a time when Christians celebrate God's love for the world through the birth of Jesus, fulfilling prophecies of the Bible. 

Holiday traditions vary around the world, but for Americans, they include advent calendar countdowns to the birth of Christ, Christmas Eve candlelight services, family meals, nativities, decorating Christmas trees and homes with lights, awaiting visits from Santa Claus, and exchanging gifts. And of course, in places like South Florida, we know that palm trees are also often decorated with lights!

Chanukah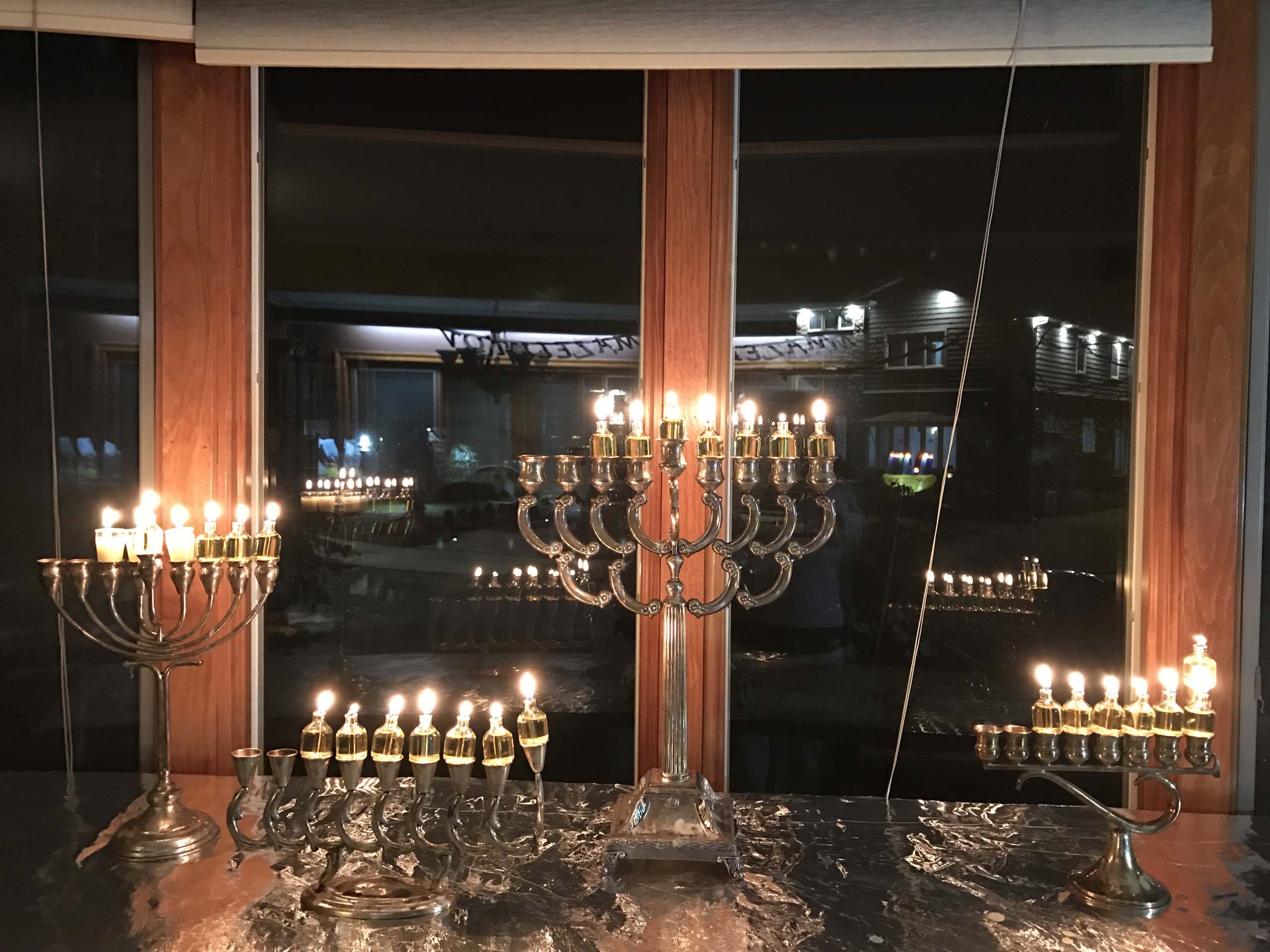 Chanukah, a Hebrew word meaning "dedication," is an eight-day Jewish celebration commemorating the re-dedication of the Second Temple in Jerusalem after the Maccabean Revolt. Participants in the re-dedication witnessed what they believed to be a miracle: Although there was only enough oil to keep the Temple's light burning for a single day, the flame continued to burn for eight nights. That's why Chanukah is often called the Festival of Lights!

While Chanukah may take place in November or December each year on the Gregorian calendar, it always begins on the 25th  day of Kislev on the Hebrew calendar. Celebrations include lighting the nine-branch menorah (candelabra) after sundown. On each of the holiday's eight nights, another candle is added and lit. The ninth candle, called the "shamash" (helper), is used to light the others. Blessings are recited and traditional Chanukah foods, such as latkes (potato pancakes) and sufganiyot (jelly-filled donuts), are fried in oil and enjoyed. Other Chanukah customs include playing with dreidels (four-sided tops) and exchanging gifts. 

Click here to watch a video about Chanukah.

Kwanzaa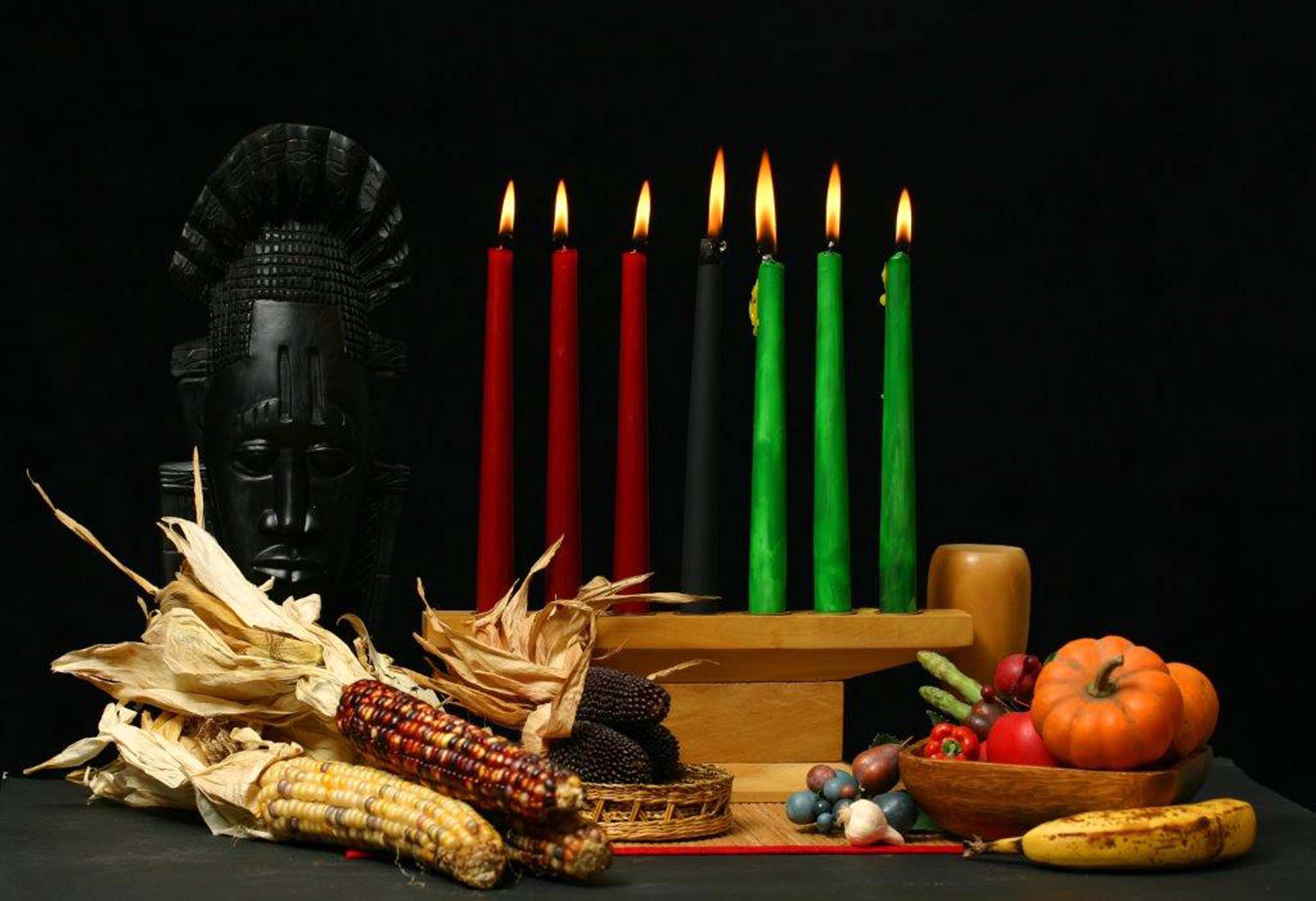 Kwanzaa was created by Dr. Maulana Karenga in 1966 after the Watts riots in Los Angeles. He combined aspects of several different African harvest celebrations to form the basis of Kwanzaa.

The name Kwanzaa comes from the Swahili phrase "matunda ya kwanza" (first fruits). Each family celebrates the holiday differently, but often incorporate song and dance, African drums, storytelling, poetry reading and a large traditional meal. On each of the seven nights, the family gathers and a child lights one of the candles on the Kinara (candleholder). Then, one of the seven principles – values of African culture – is discussed. The seven principles are: Unity, Self-determination, Collective Work and Responsibility, Cooperative Economics, Purpose, Creativity, and Faith. 

Kwanzaa also involves the use of seven symbolic items: Mazao, the crops (fruits, nuts, and vegetables) – symbolizing work and the basis of the holiday; Mkeka, the place mat – made from straw or cloth, it expresses history, culture and tradition; Vibunzi, the ear of corn – represents fertility and children, the future hopes of the family; Mishumaa Saba, the seven candles – recreating symbolically the sun's power and to provide light; Kinara, the candleholder – as the center of the Kwanzaa setting, it  represents our ancestry, the original stalk from which we came; Kikombe Cha Umoja, the unity cup – a special cup used during the Karamu feast on the sixth day of Kwanzaa; Zawadi, gifts – given on the seventh day of Kwanzaa to encourage growth, self-determination, achievement and success. 

Whichever holiday you celebrate, all of us here at United Way of Broward County wish you a Happy and Healthy Holiday Season.