Since 2012, Maurice "Reese" Allen has owned Design by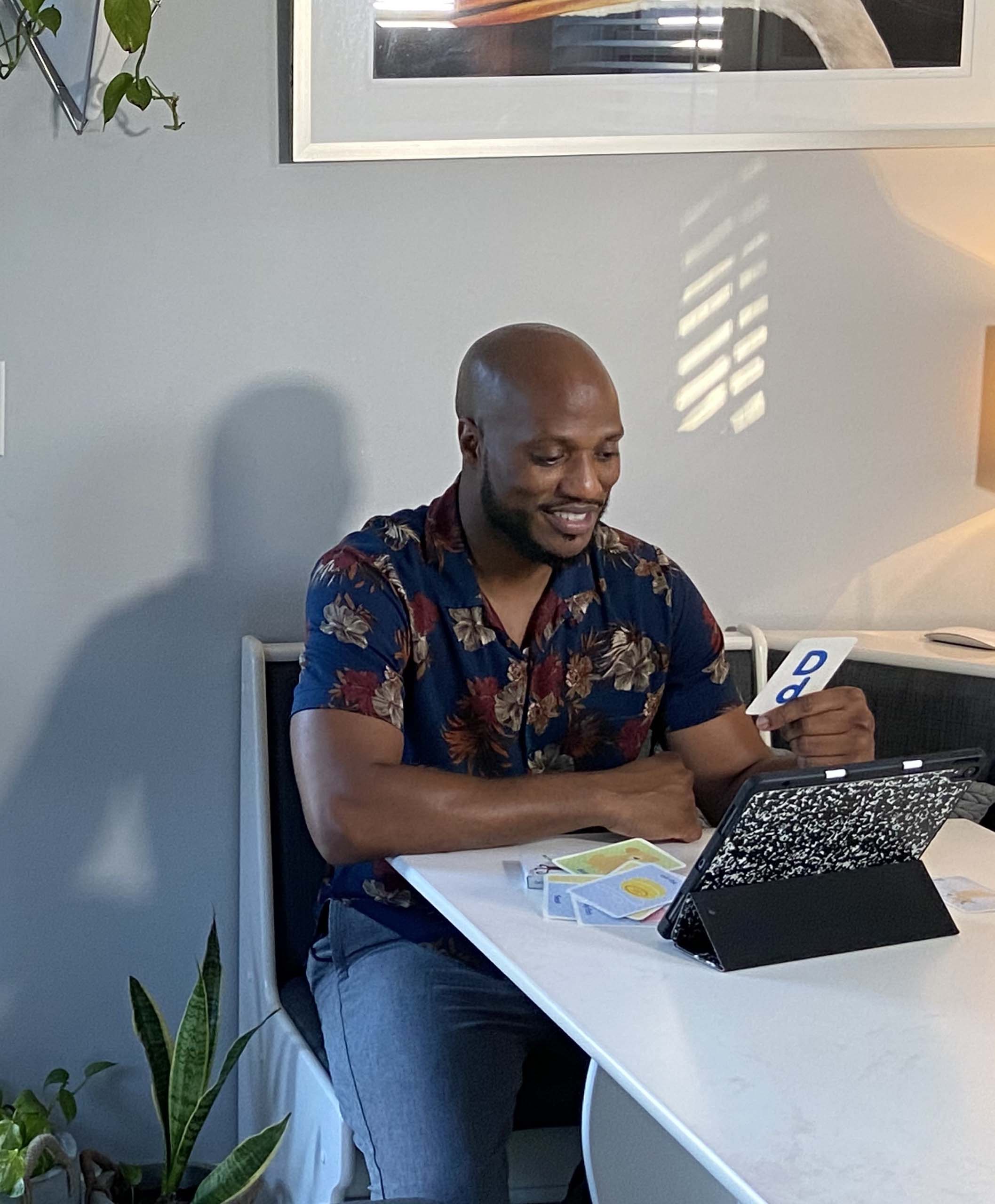 Elements, a business that provides therapeutic services within a school setting for children with special needs. Reese's clients, who range in age from 3 to 16, have been diagnosed with autism, cerebral palsy, developmental delays and other conditions, and they often need specialized training to succeed in the classroom with other students.

Prior to COVID-19 shutting down schools last year, Reese provided weekly occupational therapy in person. However, when the pandemic hit, he needed to switch gears and quickly move into a virtual learning environment.

Reese is just one of many business people in our community who have faced challenges as a result of the pandemic. To provide immediate support for Black- and Brown-owned microbusinesses, United Way of Broward County created the Microbusiness Recovery Program, offering grants of up to $10,000 for qualifying businesses. Ultimately, more than 50 businesses were selected, and a total of approximately $500,000 was distributed, thanks to a matching gift from The Jim Moran Foundation. 

For Reese, the grant meant he was able to pay his other therapists and purchase equipment and software to conduct training virtually. As a result, he was able to continue teaching his students throughout the past school year, during summer school and beyond. 

"Our services close the gap between students with special needs and children with typical abilities. The grant dollars helped us continue our work," said Reese.

To watch a video about Reese Allen's Design by Elements and United Way of Broward County's Microbusiness Recovery Program, click here.