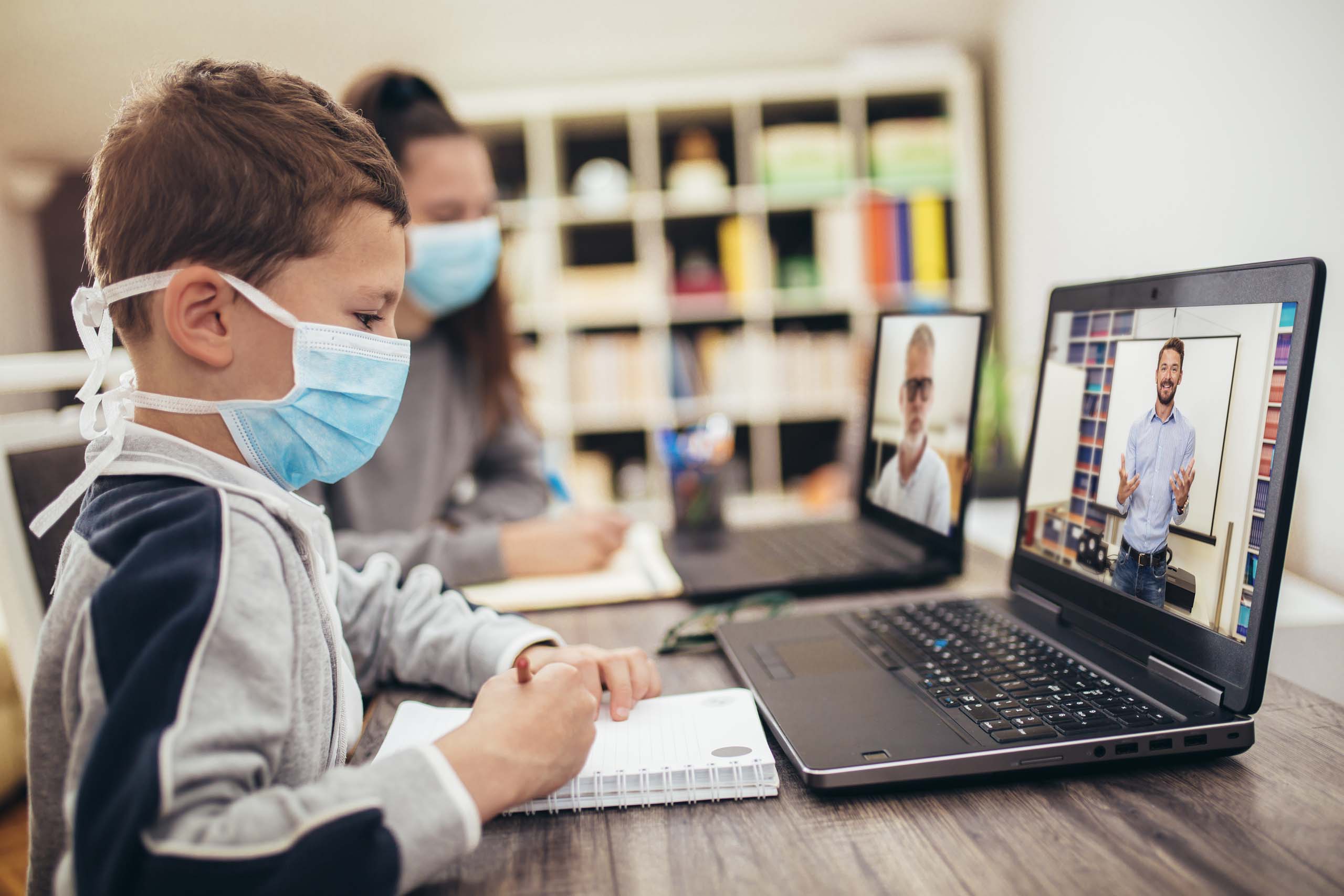 Returning to the classroom can create anxiety for any child, but the events of this past year may make back-to-school even more difficult for some students. A year of remote learning has presented emotional, mental and developmental stresses, and many students have struggled academically or missed school milestones. They have also missed out on the peer interaction that helps develop important social skills. Add to all of this the concerns about masks, social distancing and other aspects of the COVID-19 pandemic, and you have a very challenging situation.

Still, in-person school is back in session. How can parents and caretakers help relieve students' anxiety?  Here are a few tips:
Understand that although children are resilient, they don't always have the maturity to process their emotions. Be patient if they cry, scream or act out. It could take a while for them to adapt to a return to in-person school, particularly a more rigid schedule.
 
Many people are concerned about safety and anxious about possible school re-closings if a classmate tests positive for COVID-19. Consult reliable sources like the CDC and your doctors to learn how the virus is spread, as well as requirements for schools to reopen safely. Be prepared for increased awareness of students' health, as sick children will be required to stay home until they are well.
 
While some students are excited to be back in school, others may feel overwhelmed by the new social situation. Look to see if your child is withdrawn, develops changes in eating or has abdominal or other physical pain. Students who have been cyberbullied during virtual learning may exhibit signs of  emotional strain in social settings. All of these issues can affect learning and academic success.
 
Communicate openly with your children. Ask how they are doing and let them know how you are feeling. If they express fear or anxiety, reassure them that schools are following public health guidelines and that you are doing all you can to keep them safe and comfortable. 
 
Decide what is right for your own family. Some students may not be ready to return to the classroom and are doing better with at-home learning, away from distractions. Other children who live in multigenerational homes with at-risk family members may be concerned about being exposed to the virus at school and bringing it home to parents and grandparents. If you feel virtual learning is best for your child, explore the options available to you.

In addition to these suggestions, here are some valuable resources for parents and families:
For the latest information on COVID-19 isolation and quarantine guidance for students, visit BrowardSchools.com/studentquarantine.
The Broward County School Board voted to make wearing masks in all District schools and facilities mandatory for students, staff, and visitors. For more information, visit BrowardSchools.com/readyforyou.

NEED TO TALK?
First Call for Help:  
National Crisis Text Line:  
National Suicide Prevention Lifeline: 

United Way of Broward County fights every day for the Health, Education and Financial Prosperity of EVERY person in our community. That includes supporting programs that provide access to healthcare services, help students learn and thrive in school, and much more. To learn more about our work, click here.