For more than 80 years, United Way of Broward County has united the community to tackle the most complex, critical challenges to create long-lasting change. United, we stand up for those who can't stand up for themselves. United, we confront those who are working hard and falling short. United, we fight for the Health, Education and Financial Prosperity of EVERY person in our community.

We can only achieve this through your long-lasting support. For the Cagnetta family, that meant leaving a legacy.

Allison and Andrew Cagnetta have been residents of Hollywood, FL since 1994 and are the parents of two grown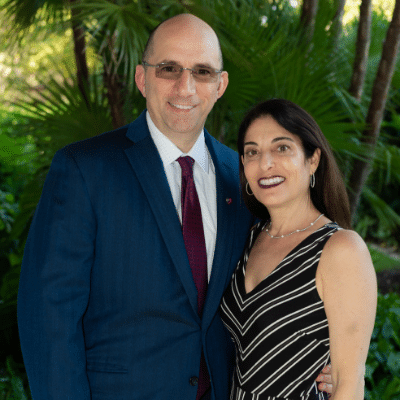 children. Andrew has made a lifelong career as the owner and operator of Transworld Business Advisors, while Allison has served as an advocate in the community. Both have been active members of United Way of Broward County's philanthropist society, Alexis de Tocqueville and have wanted their annual donation to continue in perpetuity. So the Cagnettas decided to add United Way of Broward County to their estate plan in order to leave a legacy and continue their meaningful support of the community.

"Allison and I believe in the work that United Way does, so why wouldn't we want it to continue beyond our lifetimes?" said Andrew. "As an additional commitment to our annual gifts, legacy giving is a way to create sustainability; and for us, we know it's a way to continue to impact our community in a positive way."

The Cagnettas' legacy will live on through the community they have helped for over 13 years. We will be forever grateful to them for their vision and commitment to helping our neighbors. 

Just like the Cagnettas, you can leave a lasting legacy for future generations in our Broward County community. For more information on how to get started, click here or reach out directly at 954.462.4850.