We're confident your little mini-mes have their Iron Man, Elsa from Frozen and zombie costumes ready and laid out. But, of course, they've probably already tried them on a million times since purchasing the costume!

As children, no feeling matched the thrill of running up to a door and getting spooked by the neighbors and their elaborate Halloween decorations. Do you remember coming home and spilling your candies all over the ground to count and separate your favorite chocolates from the sweets you knew you weren't going to eat? As adults, we cherish those memories and wish nothing more than for our children to enjoy them as well.

But times are different. We now have to consider how we can keep our children safe during the pandemic while also creating memories they'll grow to love and cherish. That's why we put together a list of fun and safe activities that are certain to give your children PUMPKIN TO TALK ABOUT!

 
ORGANIZE A NEIGHBORHOOD TRUNK OR TREAT
Don't let the COVID situation drive you and your family BATTY! Parents all over are looking for ways to keep their kids safe while offering them a way to enjoy the timeless tradition of trick-or-treating.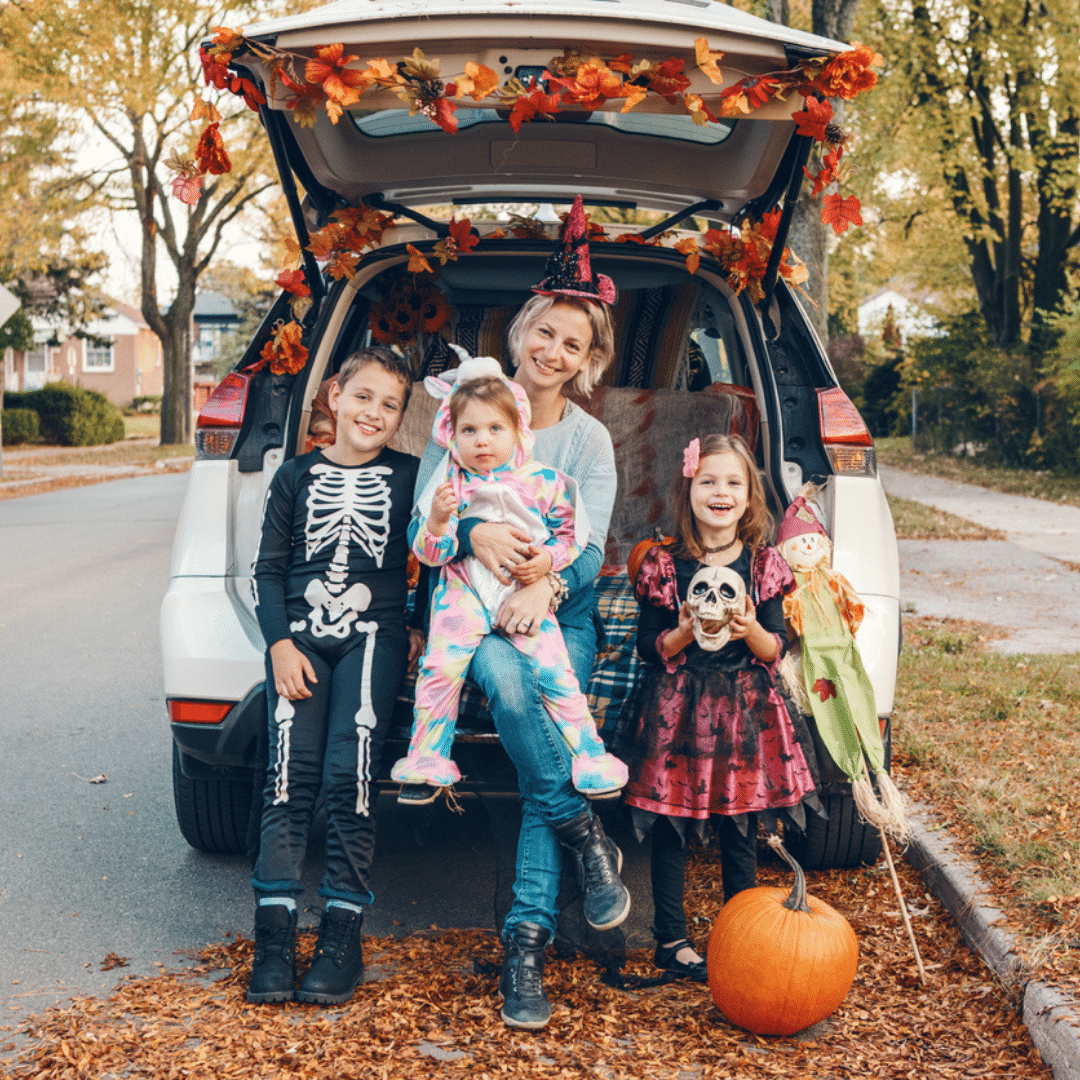 One great solution is organizing a socially distant Trunk or Treat!  Parents simply decorate their car trunks in a parking lot or neighborhood and have the kids trick or treat from car to car. This alternative is great if you and your parent friends want to keep your circle small. As an organizer, you can set rules for masks and distancing to keep everyone safe.

This is also a chance to get creative and get the kids involved in the process. Trunk or Treat decoration kits are sold online and in stores, but you can always design your own decorations with your kids. For example, you can set a theme such as Disney characters, superheroes, or scary movies! For more ideas, check out this Party City Trunk or Treat blog.

We're all busy parents, so if you don't have the time to organize, one of United Way of Broward County's community partners, the Jack and Jill Center, is hosting a Trunk or Treat on Tuesday, October 26, from 4:30 pm to  6:30 pm, at The Salvation Army, 100 SW 9th Ave., Fort Lauderdale.  The event is free and open to the public. Click here to register.

 
ORGANIZE A SPOOK-TACULAR PARTY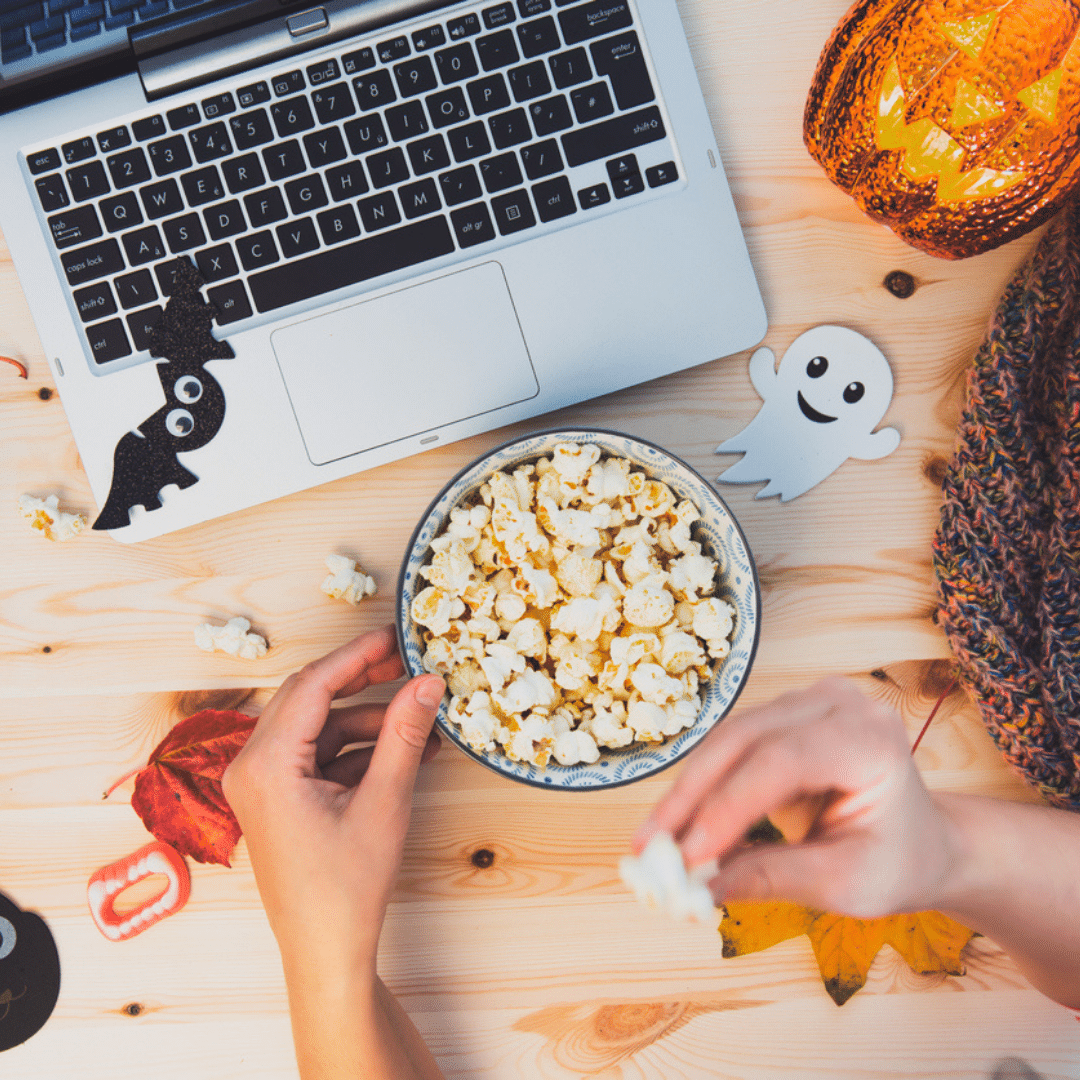 The pandemic canceled most Halloween parties last year. Unfortunately, as many of us hoped this would not happen again, the pandemic is still active and interfering with our spooky plans. But this doesn't have to deter the WITCH-ful thinking! You and the neighborhood parents can organize a SPOOK-tacular party – either virtually or in a socially distant fashion.

Whichever option you choose, here is a list of ways to bring your party to WICKED status!

Social Distancing
Block off a portion of the street to give the kids enough space to run around.
Arrange a freeze dance monster smash.
Launch a pumpkin bowling or carving tournament.

Virtually
Host a scary story trade-off.
Coordinate a virtual costume contest.
Organize a scary movie watch party using Netflix Party or Disney+ Group Watch.
With safety measures in place, you can give the neighborhood children a night to remember!
DIY (DO IT YOURSELF) COSTUMES AND SPOOKS!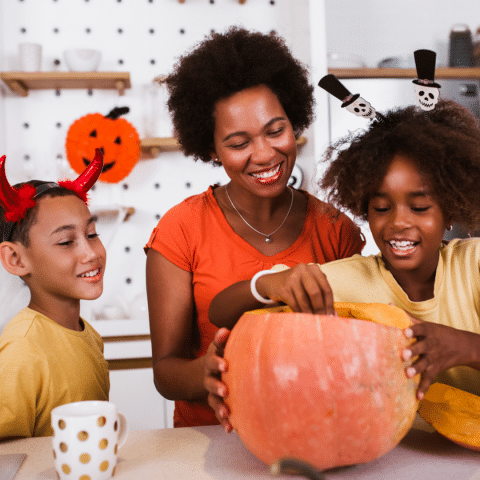 This might seem obvious, but getting the kids involved with decorations can make this Halloween season all that much better! In addition, it will help build anticipation for the big night.

It can seem scary jumping into DIY projects and crafts but know that trying is what counts. So don't be afraid of showing off those decoration skills. If you've got it, HAUNT IT!

Pumpkin Carving
Get ahead of the CARVE this year by preparing a pumpkin-carving activity with your kids. You can go a step further by creating a theme and challenging your kids to be creative. If creativity is not your strong suit, you can find a variety of pumpkin-carving designs and tutorials on YouTube.

Designing Your Face Mask
We're already wearing face masks – why not make your own? Designing your own face mask makes for a great way to stay safe while having all the fun that comes with Halloween. You can find supplies online and in stores. If you're stuck, you can find inspiration online. The online marketplaces Etsy and Amazon sell premade masks in a variety of themes. You'll have your kids' costumes looking FANG-tastic!

As parents, we try to make the best out of the bad situations. The case is no different during COVID. We're always looking for ways to keep our kids entertained and happy. So during this Halloween season, keep the thrills going! Try some of our tips above or BREW some of your own to have a fa-BOO-lous Halloween.

For more information about keeping your little ninjas and princesses safe from COVID, click here.