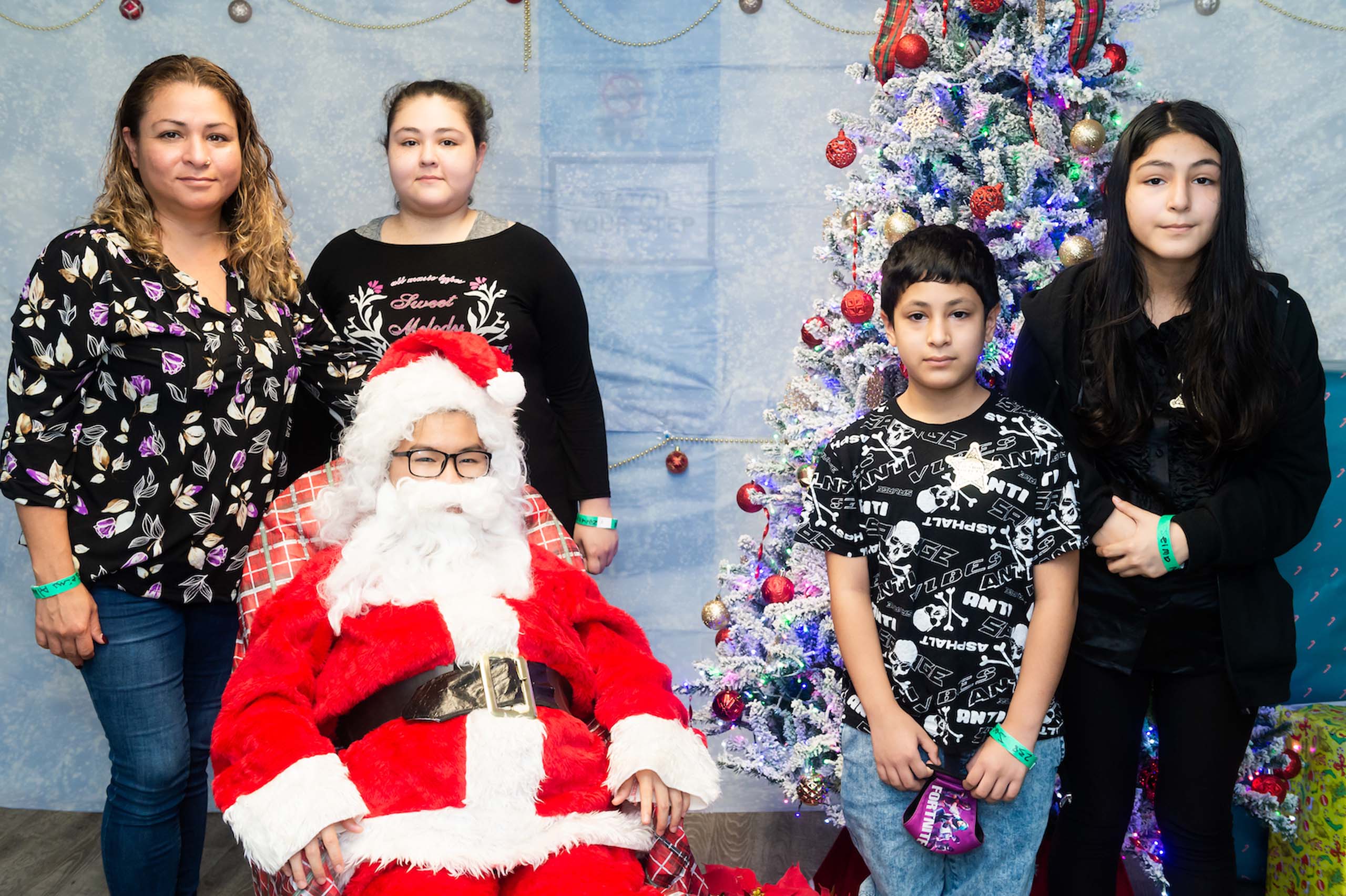 On an early morning in September 2021, Jeimy, her husband Abraham, and their four children were awakened by a fire that destroyed their mobile home, a car and all of their possessions. Also lost in the blaze was one of the family's three beloved dogs, Lucy. While the family was struggling to rebuild their lives and find permanent housing, Jeimy also worried about keeping up the spirits of her children, especially since the holidays were approaching.

Fortunately, Jeimy's family lived in a community adopted by the Latino Initiative of United Way of Broward County's Commission on Behavioral Health & Drug Prevention. The community told Commission professionals about the family's plight and they were immediately placed on the list for this year's Christmas "Adopt-a-Family" program. Adopt-a-Family enables donors and volunteers to purchase holiday gifts for struggling families. The culmination of the program is a party for all of the families, complete with Santa Claus, music, food and the distribution of gifts.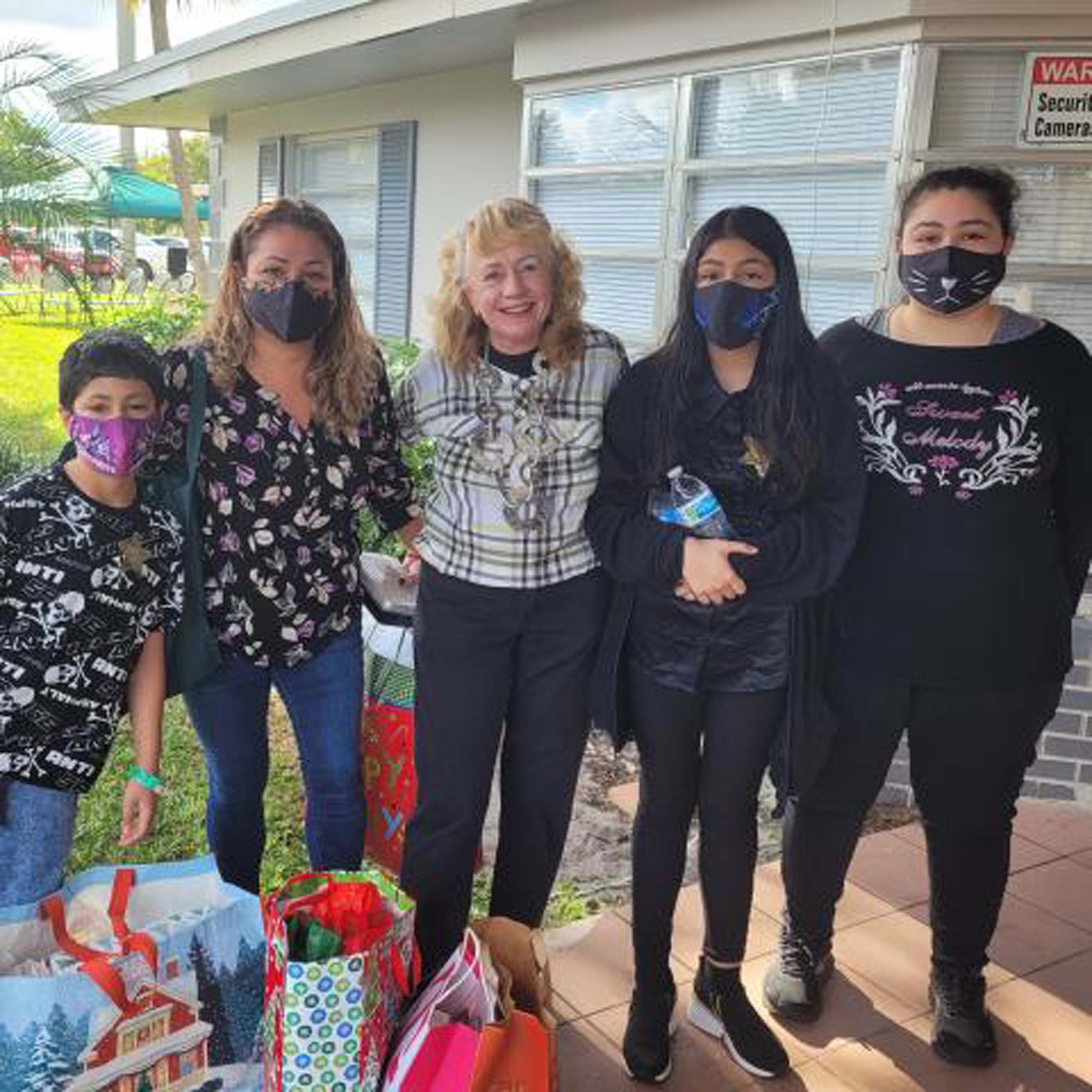 This year, approximately 80 families were adopted. Jeimy and three of her children, ages 22, 12 and 11, were able to be at the party, where they were overwhelmed by the generosity of their benefactor, Jeanne. A long-time Adopt-a-Family donor (as well as ReadingPals mentor), Jeanne adopted several families this year and, together with some friends, gave Jeimy's family a treasure-trove of gifts. Presents included pots and pans, silverware, a bike, a scooter, gift cards, and enough money to buy a computer for the children to do homework.

Choking back tears, Jeimy said, "The kids are so happy right now with these gifts. We don't have anything. We are so grateful."

As for Jeanne, she's working on helping the family gathering used furnishings and other items for a new apartment. Reflecting on the Adopt-a-Family program, she said, "It's way better to give than to receive."

Adopt-a-Family is one of many programs presented each year by United Way of Broward County's Commission on Behavioral Health & Drug Prevention. Year-round, the Commission works to educate people of all ages on the importance of mental health care and the prevention of substance misuse. To learn more about the Commission, its resources and how you can get involved, click here.