We can all probably agree that 2021 went by in a blur! Between returning to the office and being around others, there is a feeling of normalcy in the air. Many of us are welcoming 2022 with open arms and optimism.

But before we close out 2021 completely, let's take a stroll down memory lane and look back at 13 memorable United Way of Broward County events in 2021.
 
BYC YOUTH UNITED SUMMIT ON MLK DAY (JANUARY)
Our Broward Youth Coalition held a virtual Youth United Summit on MLK Day back in January. The Youth Summit had engaging presentations on-trend topics in youth advocacy, mental health, vaping prevention, community engagement and more!
 
FOODIES LOVE UNITED (FEBRUARY)
The year kicked off with our Foodies Love United cooking class! The class was held over Zoom and provided a break from pandemic-related stress. The virtual cooking class was held in coordination with our community partners, ARC Broward Culinary. Proceeds collected were donated to United Way of Broward County.
 
UNITED WAY OF FLORIDA'S CAPITOL DAY (MARCH)
United Way of Florida, Women United, MISSION UNITED and local United Way organizations across the state joined forces for a virtual day of advocacy with legislators in Tallahassee.

United Way of Broward County staff and volunteers met with State Senators and State Representatives to discuss legislative agenda topics. Our United Way advocated for issues directly impacting Broward residents.
 
MR. ED ANSIN CELEBRATION (MARCH)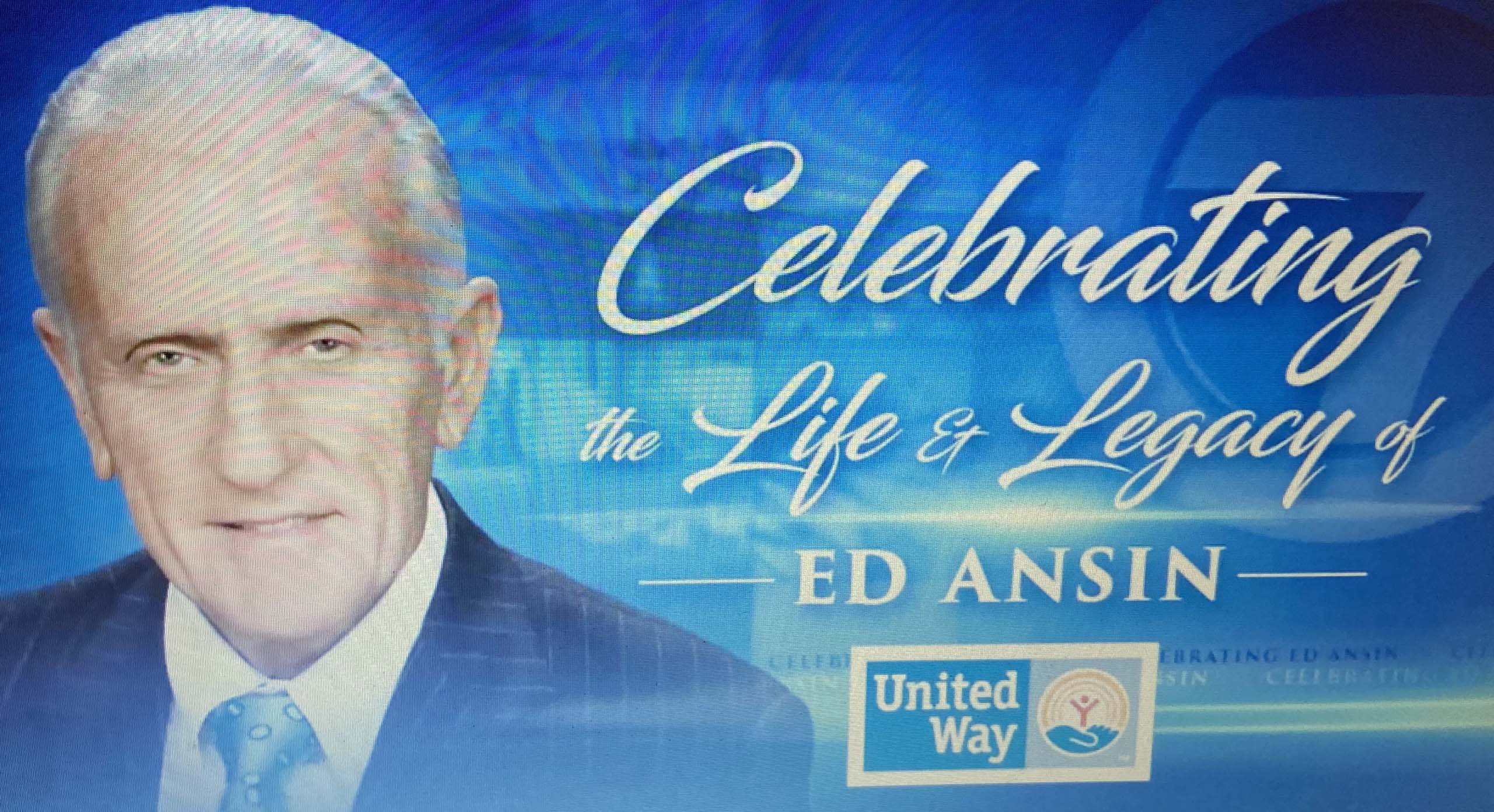 This past March, United Way of Broward County, United Way of Miami Dade and United Way of Massachusetts Bay honored longtime supporter, Mr. Ed Ansin. The moving tribute hosted by WSVN, looked back on the impact he made on our community.

In 2020, Mr. Ansin generously gifted our United Way funding to refurbish our building. These updates included the beautifully painted murals, new ceiling tiles and new LED lights throughout our facility.
 
MAGNOLIA AFTER DARK EVENT (APRIL)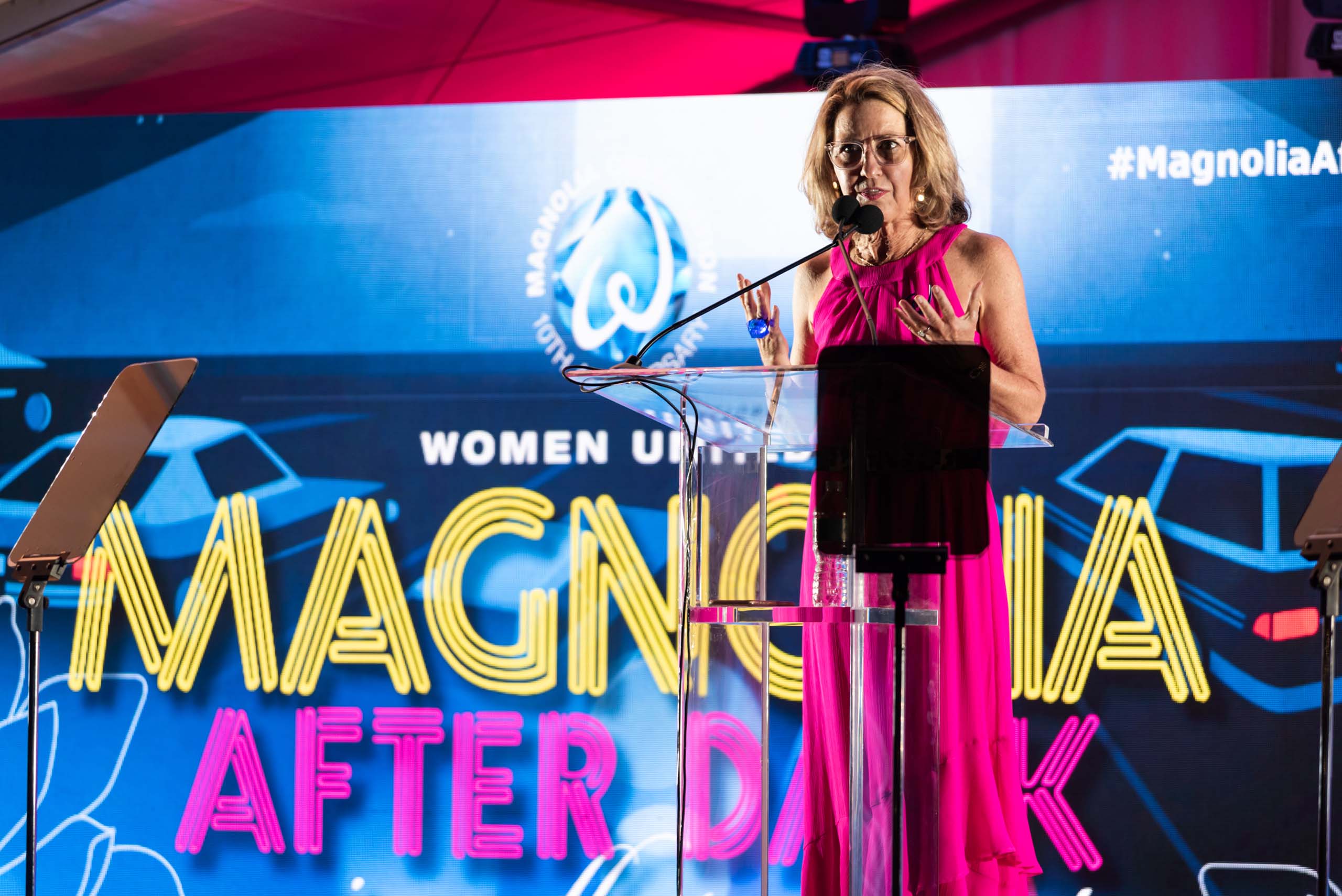 In April, we held our Women United Magnolia After Dark event at the Hardrock Hotel Casino Oasis parking lot. The 10th Annual event was a socially distanced drive-in party that featured a keynote presentation from Dominique Dawes, three-time Olympic gymnast and gold medalist.

We honored Dr. Olga Wydner for her work with the community during the pandemic, Cathy Donnelly with the Woman of Inspiration Award and Jamie Hagar with the Woman of Promise Award.
 
ALEXIS DE TOCQUEVILLE SOCIETY SUMMER SOCIAL (JULY)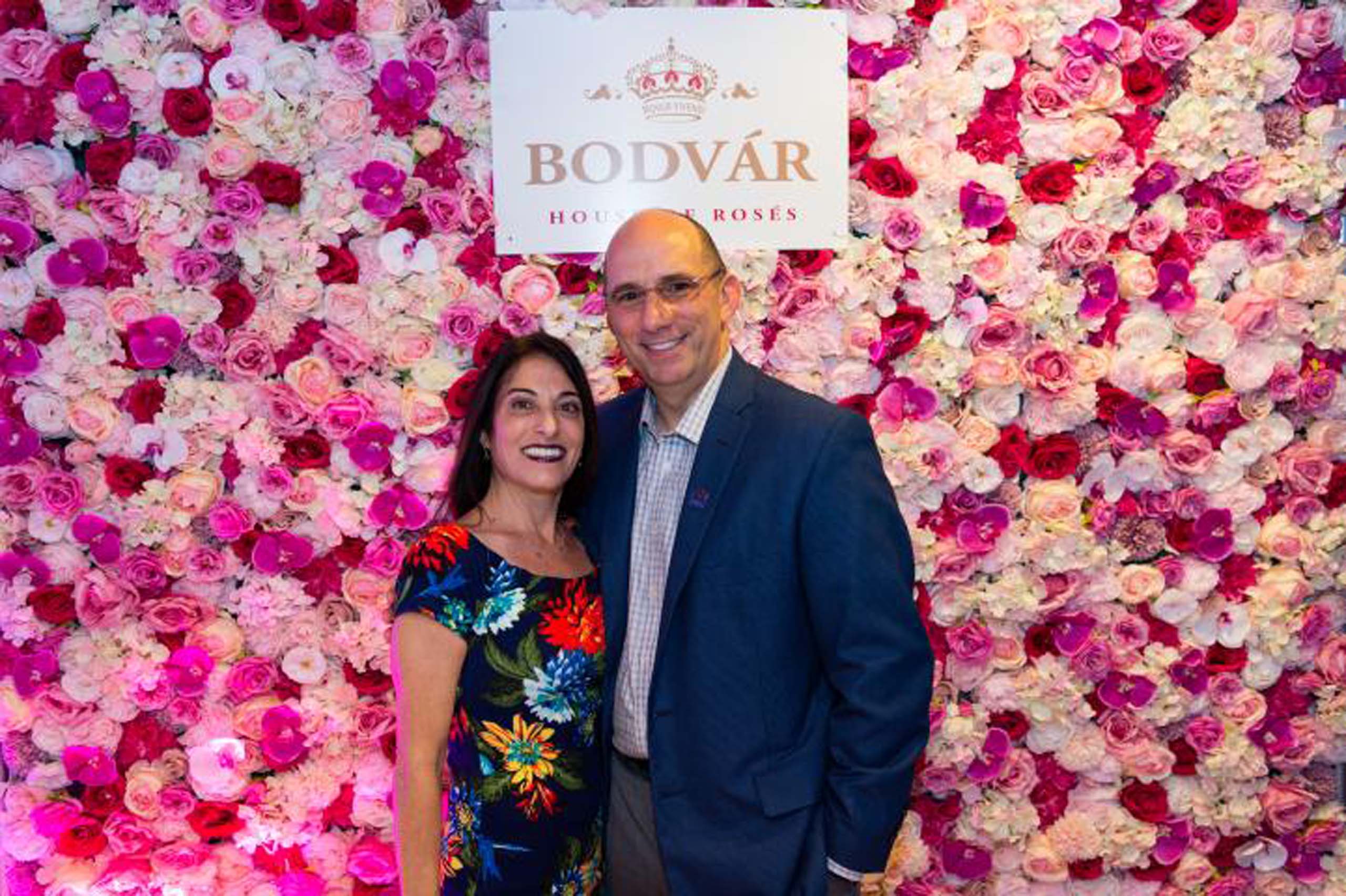 Our Alexis de Tocqueville group gathered in person to mingle at our Society Summer Social Mixer event in July. The event took place at the Hilton Fort Lauderdale Beach Resort.

Our leaders and members discussed ideas to improve and make a tangible difference in the lives of children and families in Broward County.
 
BACKPACK DRIVE (AUGUST)
With Broward County students going back to in-person learning in 2021, there was a need in our community for back-to-school supplies. United Way of Broward County's NextGen United answered the call and collected backpacks filled with supplies for children in need.

Following the collection drive, our MISSION UNITED organized a donation drive for Veteran and active military personnel families to receive the back-to-school supplies in August.
 
TWO PATHS PREMIERE (SEPTEMBER)
There were 3,834 opioid-related overdose deaths in Florida in just the first six months of 2020, including 692 in Broward County. Statistics like that make conversations about the opioid epidemic and substance abuse needed now more than ever.

To help spark the conversation, our Commission on Behavioral Health & Drug Prevention premiered a short film last September called Two Paths: A Story of Syringe Services in your Town. A panel of professionals then discussed the need to combat substance abuse. Click here to watch the entire premiere. This short film is intended for mature audiences only.
 
AFFORDABLE HOUSING: RECOVERY FROM THE PANDEMIC (OCTOBER)
With the rising cost of living in Broward County, affordable housing is an area of concern that United Way of Broward County is tackling. In late October, our President and CEO, Kathleen Cannon, was a guest panelist for the Broward Housing Council to discuss the impact of the pandemic on the housing market and how residents can take steps to obtain affordable housing.
 
2021 OPERATION TURKEY DINNER (NOVEMBER)
Last November, our MISSION UNITED held its Annual Operation Turkey Dinner to support Veterans and active military personnel in Broward County. More than 600 pre-made meals and 300 boxes of fixings and gift cards were distributed. Miami Dolphins' player Blake Ferguson stopped by to help load donations into cars.
 
LET'S CELEBRATE THE POSITIVE IN OUR COMMUNITY (DECEMBER)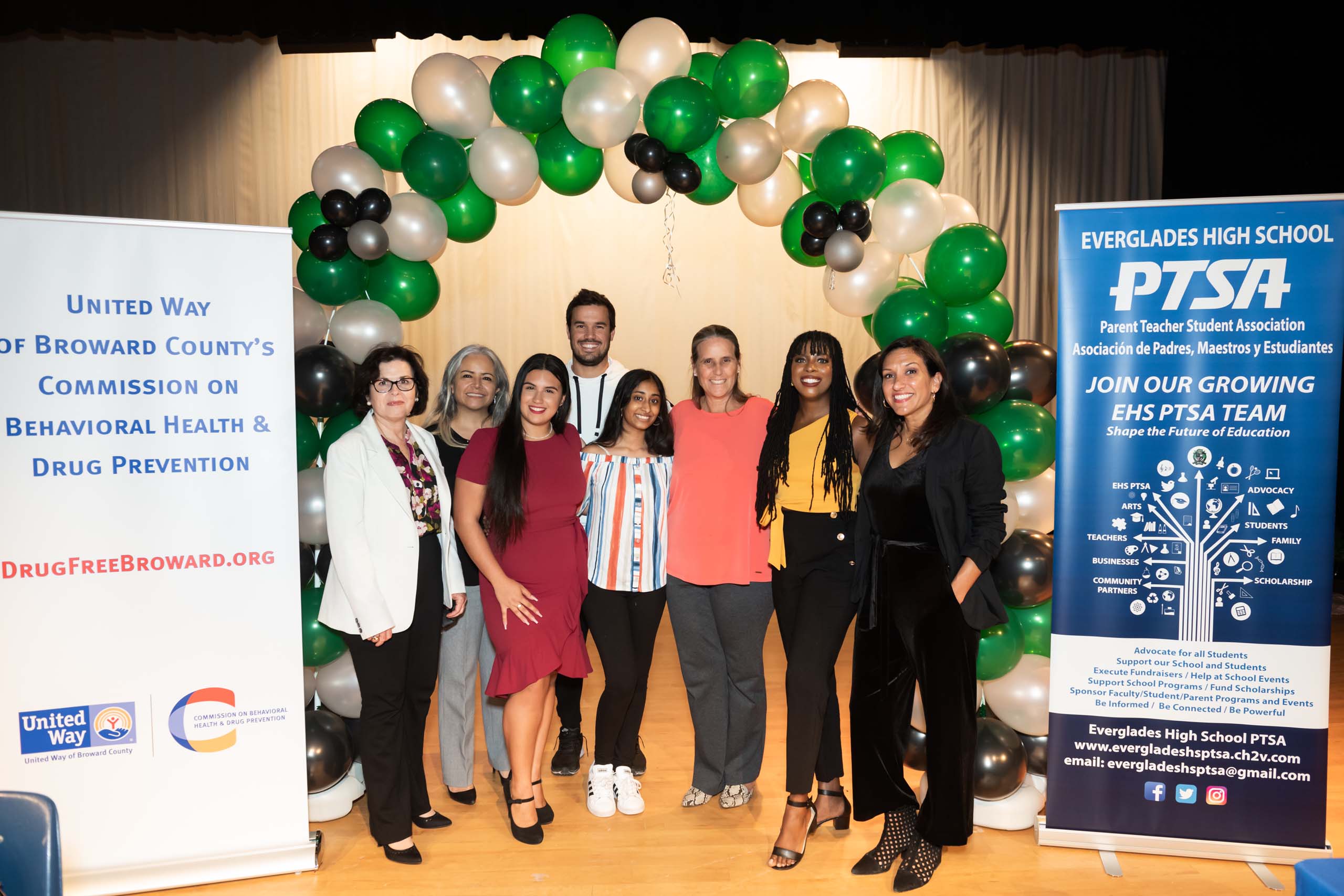 After nearly two years of online learning, our students got a chance to stretch their arms out and have some fun. Our Commission on Behavioral Health and Drug Prevention and various community partners put on the 'Let's Celebrate the Positive in Our Community event on December 1st. It was a fun-filled night with music, Zumba and giveaways! Students also got a chance to hear community leaders speak on mental health and substance abuse subjects.

 
20TH ANNUAL JOINT TAX & ESTATE PLANNING SEMINAR (DECEMBER)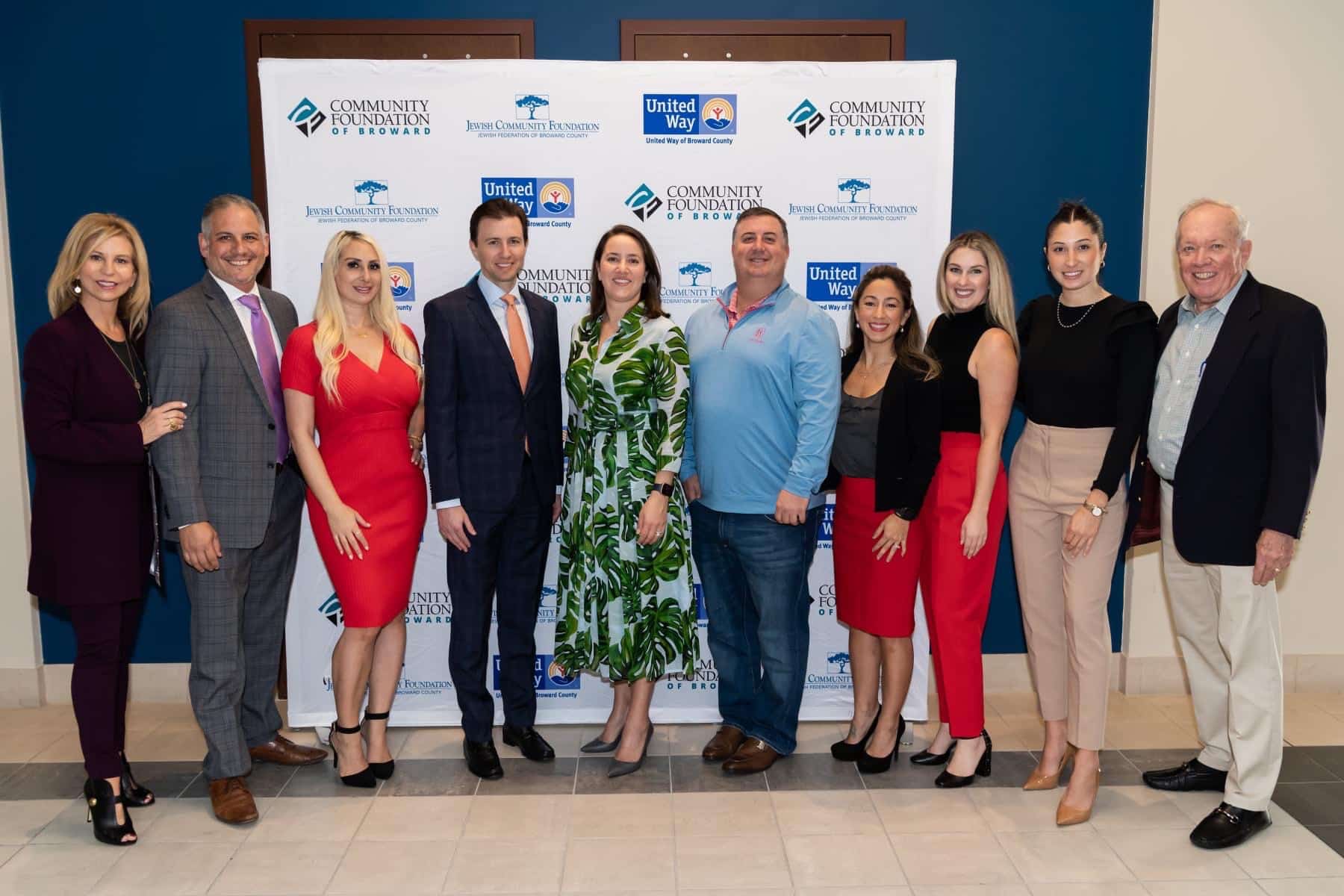 United Way of Broward County, The Community Foundation of Broward and the Jewish Community Foundation of Broward held the 20th Annual Joint Tax and Estate Seminar on December 8th at Nova Southeastern University. The seminar featured nationally recognized guest speaker, Sam Donaldson, JD, LL.M. The educational forum for attorneys, certified public accountants, investment consultants, financial advisors and business professionals brought in over 300 attendees.
 
30TH ANNUAL DAY OF CARING (DECEMBER)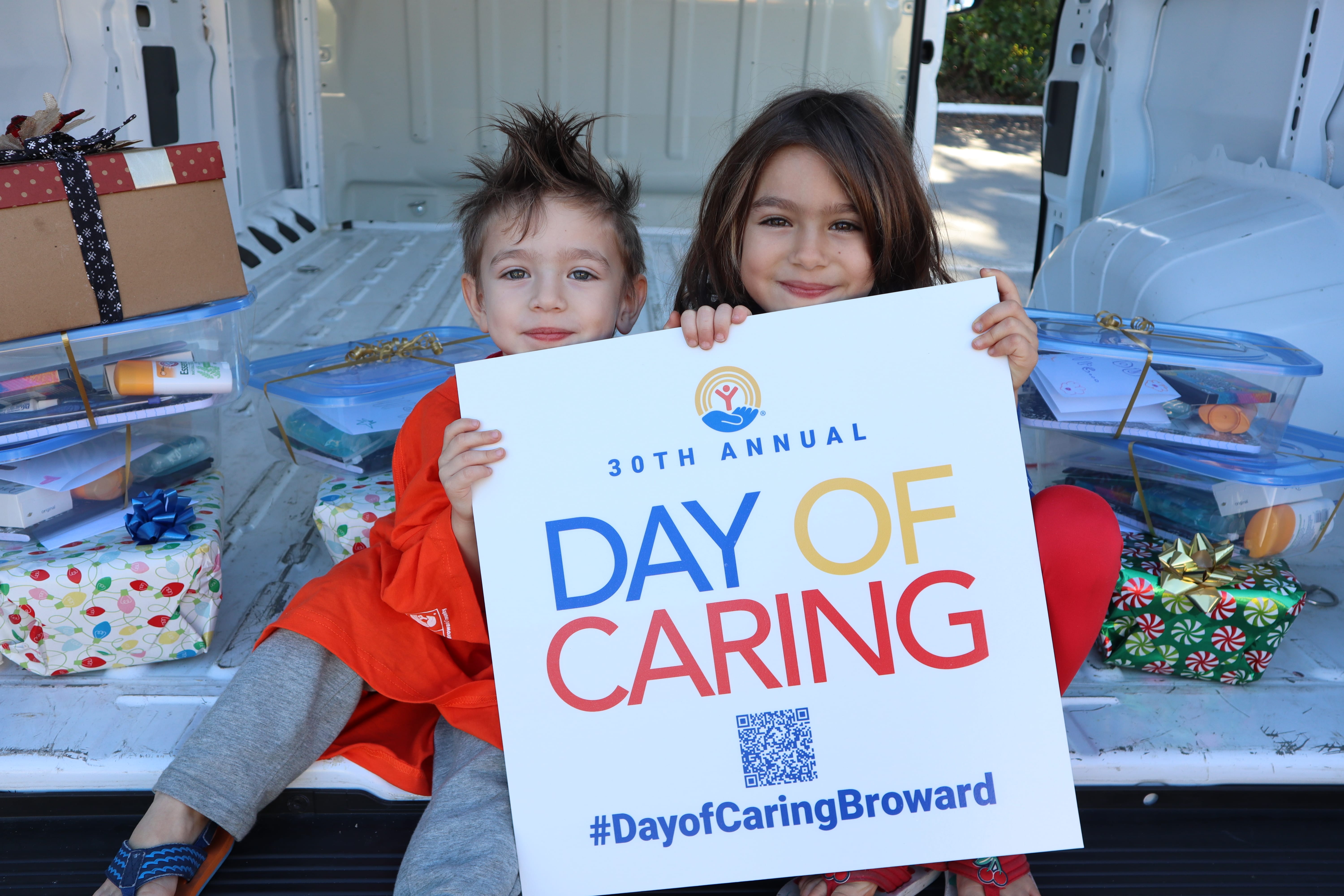 We did things a little different for our 30th Annual Day of Caring held in December. This year, we collected shoeboxes filled with new toiletry supplies for those in need during the holidays.

We were able to collect, decorate and distribute 365 toiletry shoeboxes to 3 of our great community partners – LifeNet4Families, Salvation Army and Broward Partnership for The Homeless! We also raised over $75,000 through sponsorships and donations for our Project Lifeline program.


There are numerous events that we didn't mention, but that were featured throughout the year on our social media accounts.

We thank all our donors, community partners, advocates and volunteers who opened their homes and businesses to us to host events and gather socially to discuss how UNITED we can build a better Broward County.

As we close out 2021, let's forget the cons and bring out the con-fetti! United Way of Broward County is proud to continue providing for those in need in our community. We wish you and your family a bubbly time together and a happy new year!