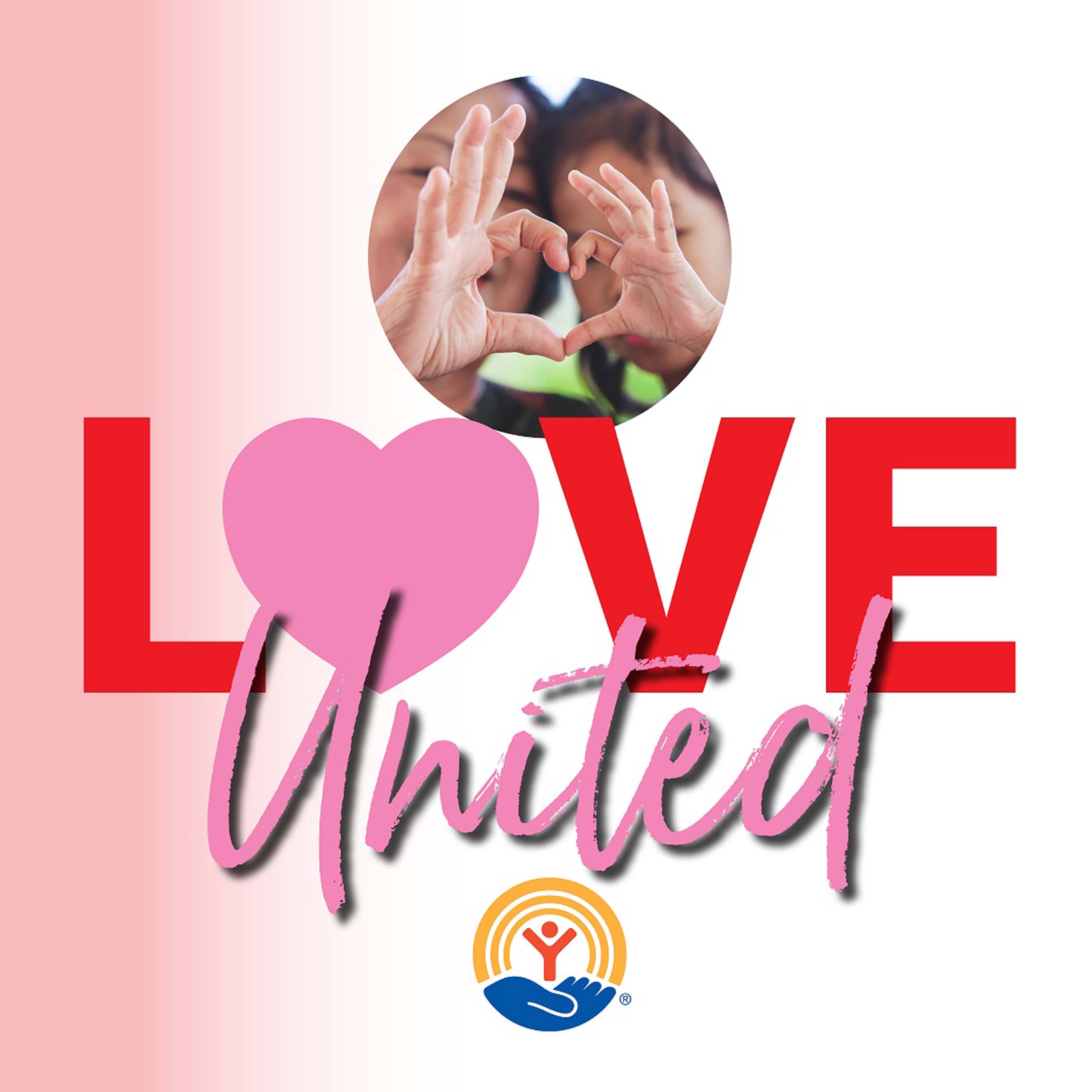 There is no better time than now to tell the special people in your life how much you LOVE them!

Now through February 28th, show how much you LOVE by making a meaningful gift to those special people in your life while supporting someone in need with a Love United card.

Learn more about Love United below!
WHAT IS THE LOVE UNITED CAMPAIGN
Sometimes, we struggle to find a meaningful gift for the special people in our lives. That's where Love United comes in!
A customized Love United card will let that special person in your life know that you have made a gift in their honor to help someone in need. One hundred percent of the proceeds collected will go directly to the community.
HOW MUCH DOES A LOVE UNITED CARD COST?
To send a Love United card to someone in your life, we ask that you make a minimum donation of $25 to United Way of Broward County.
HOW WILL MY DONATION BE USED?
Your gift to United Way of Broward County will create long-lasting, positive change right here in our community while supporting programs that focus on health, education and financial prosperity.

Below we list a few ways your dollars are supporting our community.
Through MISSION UNITED, 743 Veterans were connected to support for basic needs (food, employment, healthcare, etc.).
Of those supported by our health programs, 93% of participants with chronic medical conditions were able to access preventative care through home visits.
Through United Way of Broward County's Project Lifeline program, 1.7 million pounds of nutritious food were distributed to 35 local food banks and feeding programs.
WHO CAN RECEIVE A LOVE UNITED CARD?
The answer is simple – absolutely anyone! All you need is a name and address, and we'll do the mailing for you.
WHAT IS THE UNITED FOR SENIORS PROGRAM?
Love United is also an opportunity to give back to our senior citizens who might find themselves alone during this time of the year. A warm message from our community would uplift their spirits.
If you are interested in sending a Love United card to a local senior citizen, please stay on the lookout for more information soon.
WHEN DO LOVE UNITED CARDS GET MAILED OUT?
Once you place an order, your Love United card is sent out. To send a Love United card, we need the name and the address of the special person in your life.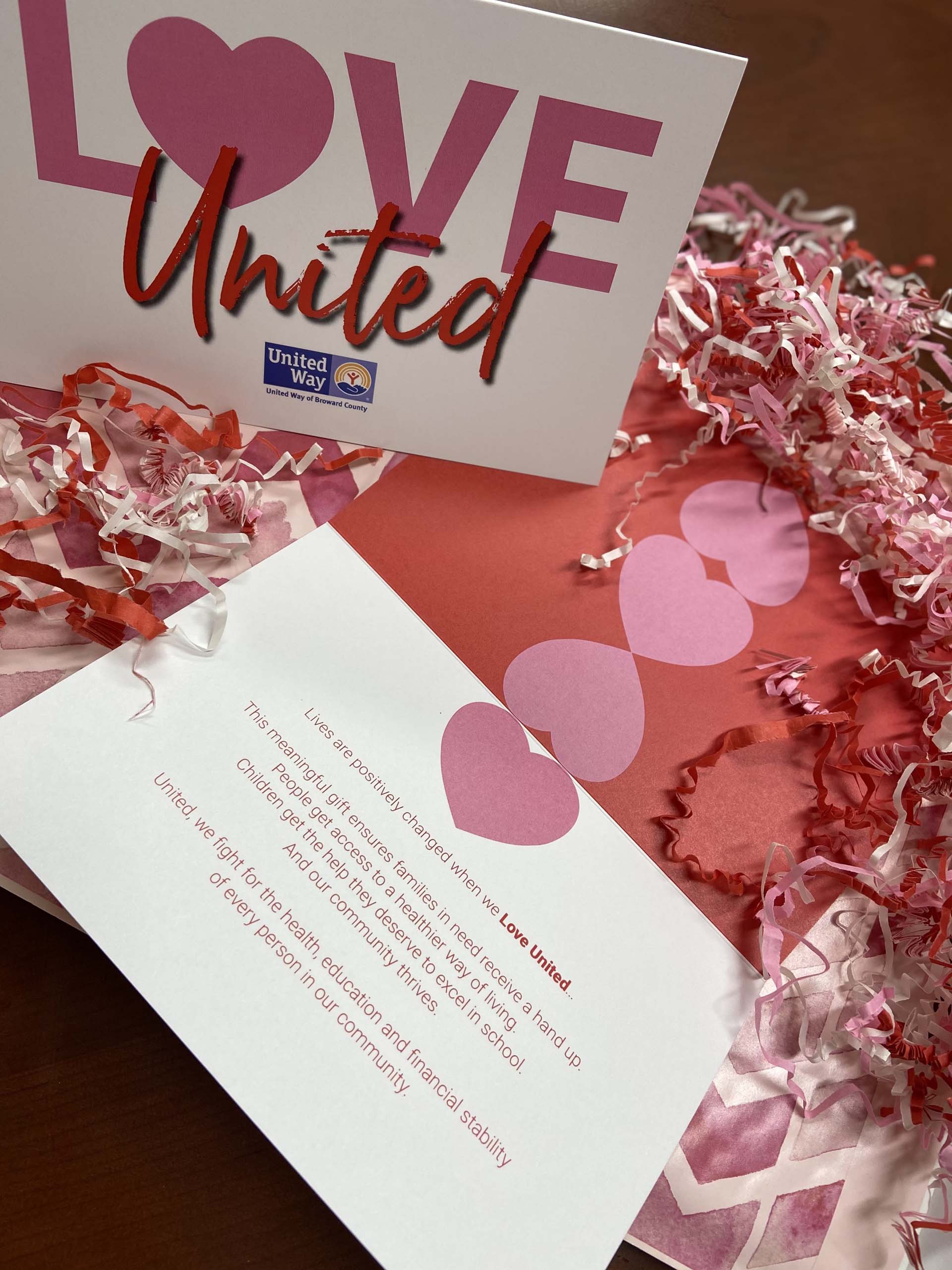 Honor all the special people in your life this year with a special gift that provides support for people struggling in our community.

Your Love United gift through United Way of Broward County is more than a contribution; it's a way of showing someone that you care for them while helping someone who needs a hand up, not a handout – and it's all because you LOVE.

Click here to order your Love United card today!