"One of the greatest things you can do to help others is not just to share and give what you have, but to help them discover what they have within themselves to help themselves." – Rita Zahara, Indonesian singer and entrepreneur

March is Women's History Month, and a great time to share how your support of United Way of Broward County is helping women and young girls in our community create a positive story for themselves. Year-round, United Way operates and funds programs that engage, inspire, teach and empower all women to improve their skills, avoid unhealthy behaviors and attain a better life for themselves and their families. Here are some of the many mentoring programs your donation helps to fund.
---
PROGRAMS OPERATED BY UNITED WAY OF BROWARD COUNTY
PROJECT LIFELINE
Fifty percent of households in Broward County are ALICE (Asset Limited, Income Constrained and Employed) or those living below the federal poverty level. In addition, the largest demographic living in poverty are women ages 25-44 and women ages 55-64. Many of these women are heads of households, mothers or those caring for both children and elderly parents. And because women traditionally earn less than men annually, they often have little hope for getting ahead financially.

Recognizing the importance of fresh, nutritious food to the health of women and their families, United Way of Broward County created Project Lifeline, a bulk purchasing and distribution program that last year provided more than 1.7 million pounds of fresh food – meats, vegetables, grains, dairy products and more – to approximately 35 food banks and feeding programs. More than 525,000 clients benefited from this critical program in the past year, many of them women and children.
 
READINGPALS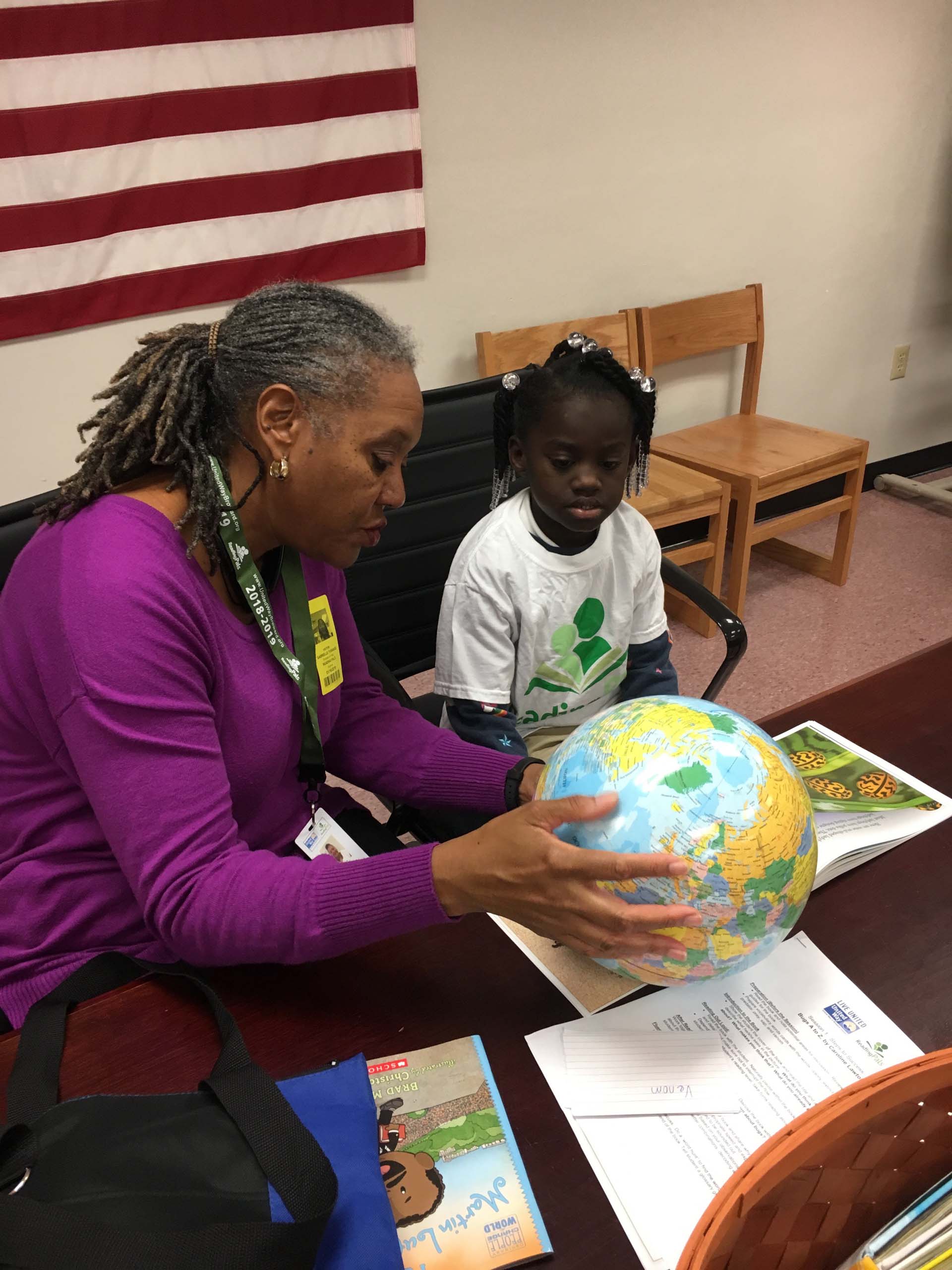 Reading is essential to learning success, but many students struggle with this skill and comprehension. ReadingPals is a United Way of Broward County program that pairs volunteer mentors with girls and boys in Pre-K through second grade to ensure the students are reading at grade level by third grade. In addition, the program distributes free books to students to help them build at-home libraries and prevent summer slide. ReadingPals runs for 25 weeks each school year and operates in schools and child care centers across Broward County.
 
MISSION UNITED
Women Veterans are one of the fastest growing segments of the Veteran population, and United Way of Broward County's MISSION UNITED supports women Veterans as they acclimate to civilian life.

In addition to offering housing, employment, education, healthcare, financial and legal assistance, MISSION UNITED provides case management services to address the unique needs of single and married women and mothers and their families. MISSION UNITED also presents opportunities for women Veterans to network with one another, volunteer in the community and provide leadership to a variety of United Way initiatives.
 
COMMISSION ON BEHAVIORAL HEALTH & DRUG PREVENTION
While men and boys are more likely to have a substance use disorder, women are more likely to go to the emergency room or fatally overdose due to substance abuse. In addition, teen girls are more vulnerable to drug and alcohol abuse, and more likely to perceive potential benefits from drug use and drinking.

United Way of Broward County's Commission on Behavioral Health & Drug Prevention works on a variety of fronts to educate people of all ages and backgrounds on the dangers of drug and alcohol use, as well as the importance of good mental health. The coalition directs initiatives to prevent and treat substance abuse and coordinates programming aimed at promoting optimal health through the reduction of risky behaviors. Among the Commission's activities:
Broward Youth Coalition (BYC) Leadership Program, which works countywide with middle and high school students to promote substance abuse prevention and positive mental health in young people. Through training and education, youth plan and implement substance abuse prevention strategies that will create positive, sustainable change among peers, parents and adults in their local neighborhoods, communities and schools. At the same time, the teens learn leadership skills they can use in their lives.
Latino Initiative, which works to reduce alcohol and other drug use among children and youth by providing prevention information and parenting trainings to the Latino community.
Weston Alliance for Youth, which works to prevent substance abuse and promote mental health for the youth of the City of Weston.
Youth Action Team, which works to reduce marijuana, alcohol and other drug use by youth
 
CHOOSE PEACE/STOP VIOLENCE
At a time when bullying and cyberbullying are affecting girls and boys of all ages, students need to learn about diversity, inclusivity and tolerance. Choose Peace/Stop Violence is a comprehensive social norms initiative aimed at educating, engaging and empowering youth to take action, prevent bullying and youth violence, foster social justice awareness, create safe and violence-free environments and improve the school climate. The initiative promotes peace, positive change and social-emotional learning, while fostering resilience and teaching students how to manage life challenges in order to achieve academic success.
---
FUNDED PROGRAMS
In addition to the programs United Way of Broward County operates on a daily basis, your donations provide funding and support for programs implemented and managed by other United Way's partner agencies throughout the community. The following are examples of United Way-funded programs that empower women and girls.
 
SALVATION ARMY – BROWARD COUNTY | NEW BEGINNINGS FOR HOMELESS PREGNANT WOMEN
Each year, many women experience homelessness due to unforeseen reasons. For some, it may be due to financial troubles, an unplanned pregnancy, domestic violence or loss of employment. To help uplift these women, the Salvation Army of Broward County developed New Beginnings for Homeless Pregnant Women.

The program provides homeless women with a private room, daily meals and access to medical care. Apart from the essentials, the program also provides homeless women with daycare for their children, educational opportunities and skills training. New Beginnings aims to create long-lasting change in these women's lives by helping them develop life-long skills leading to independence and increased self-esteem.
 
PACE CENTER FOR GIRLS OF BROWARD | SCIENCE IN MOTION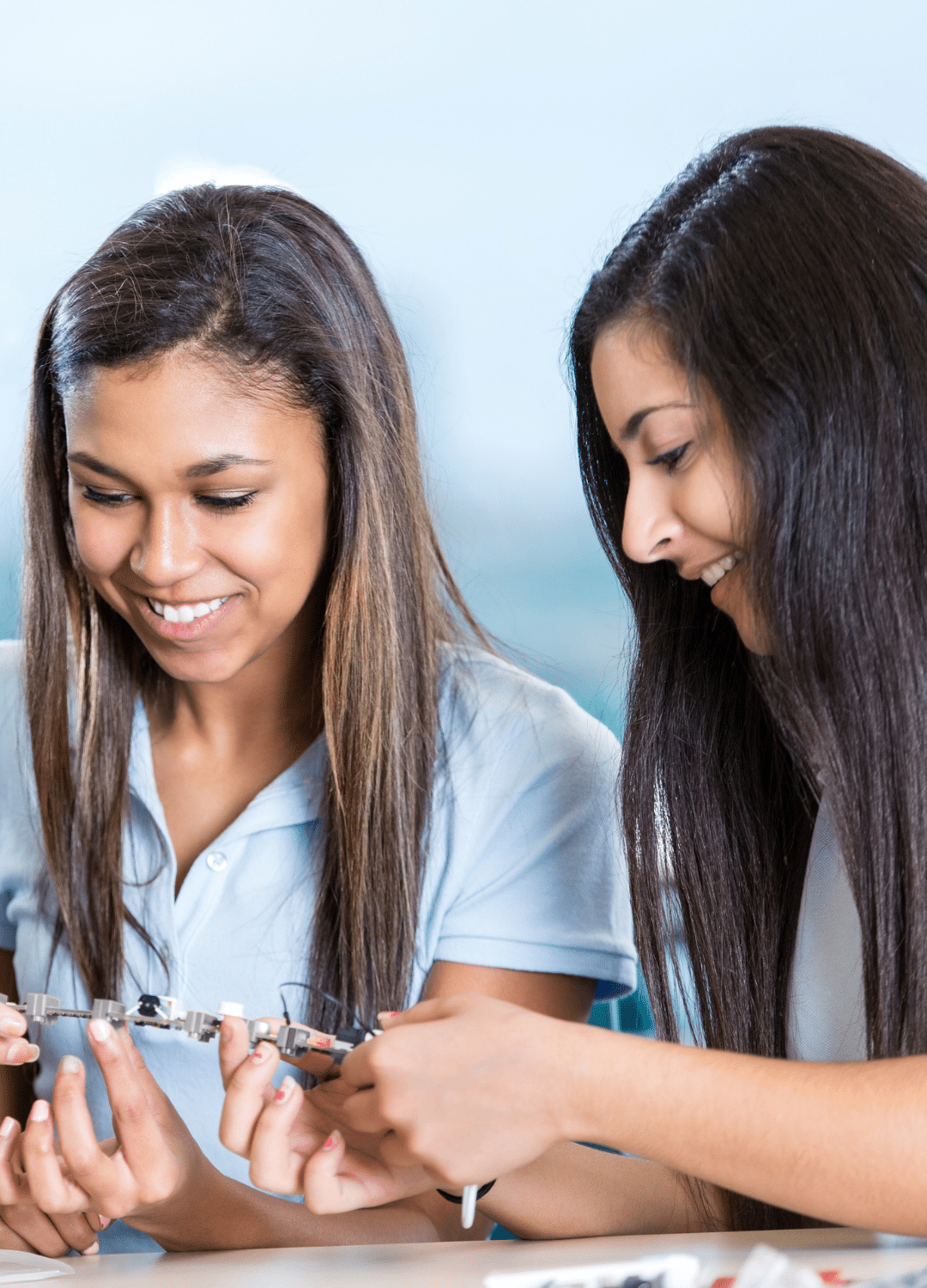 It's no secret that women are underrepresented in STEM (Science, Technology, Engineering and Mathematics) fields. According to the U.S. Census, women made up 27% of all STEM workers in 2019. In an already marginalized profession, it becomes even more difficult for young girls who want to explore a STEM-related career, but face risk factors that could deter their dreams.

To promote an empowering mindset that encourages girls to embrace STEM careers, Pace Center for Girls of Broward established Science in Motion, an evidence-based intervention that excites, educates and equips girls from low-income communities. Science in Motion offers young girls high-quality STEM programming that empowers girls to achieve economic mobility and better life chances through Techbridge Girls (TBG). The program serves girls ages 11-18 in afterschool programming.
 
BROWARD HEALTHY START, INC. / PROJECT HOPE (HEALTHY OUTREACH AND PREGNANCY EDUCATION)
For new mothers, pregnancy is meant to be a joyous experience, but for some, the experience is filled with complications. The risks for poor birth outcomes and pregnancy-related challenges increase when the family faces financial challenges, such as loss of wages and increased medical costs.

To support at-risk pregnant women, Broward Healthy Start, Inc. launched Project HOPE (Healthy Outreach and Pregnancy Education). The initiative aims to lower pregnancy-related challenges through early entry to prenatal care (1st Trimester) and wrap-around care to identify risk factors. Community Health Workers connect women and their partners in three areas of Health: physical, behavioral and social determinants.
 
LEGAL AID OF BROWARD COUNTY/LIFT SANCTIONS PROJECT
Women often find themselves alone and without resources after leaving an abusive relationship. It becomes more of a challenge when these women face barriers or lose access to public benefits on a technicality after leaving the abusive situation. To help offset the loss of access to resources, Legal Aid Service of Broward County and Women in Distress developed Project LIFT.

The coordinated approach provides domestic violence victims with the critical basics and emergency assistance they lack when they leave their abusive situation – safe shelter, food, transportation, medical assistance and relocation assistance, to name a few. Project LIFT also offers direct legal and economic aid for domestic violence victims who lose their public benefits due to circumstances beyond their control.
---
ENGAGING WOMEN IN UNITED WAY'S WORK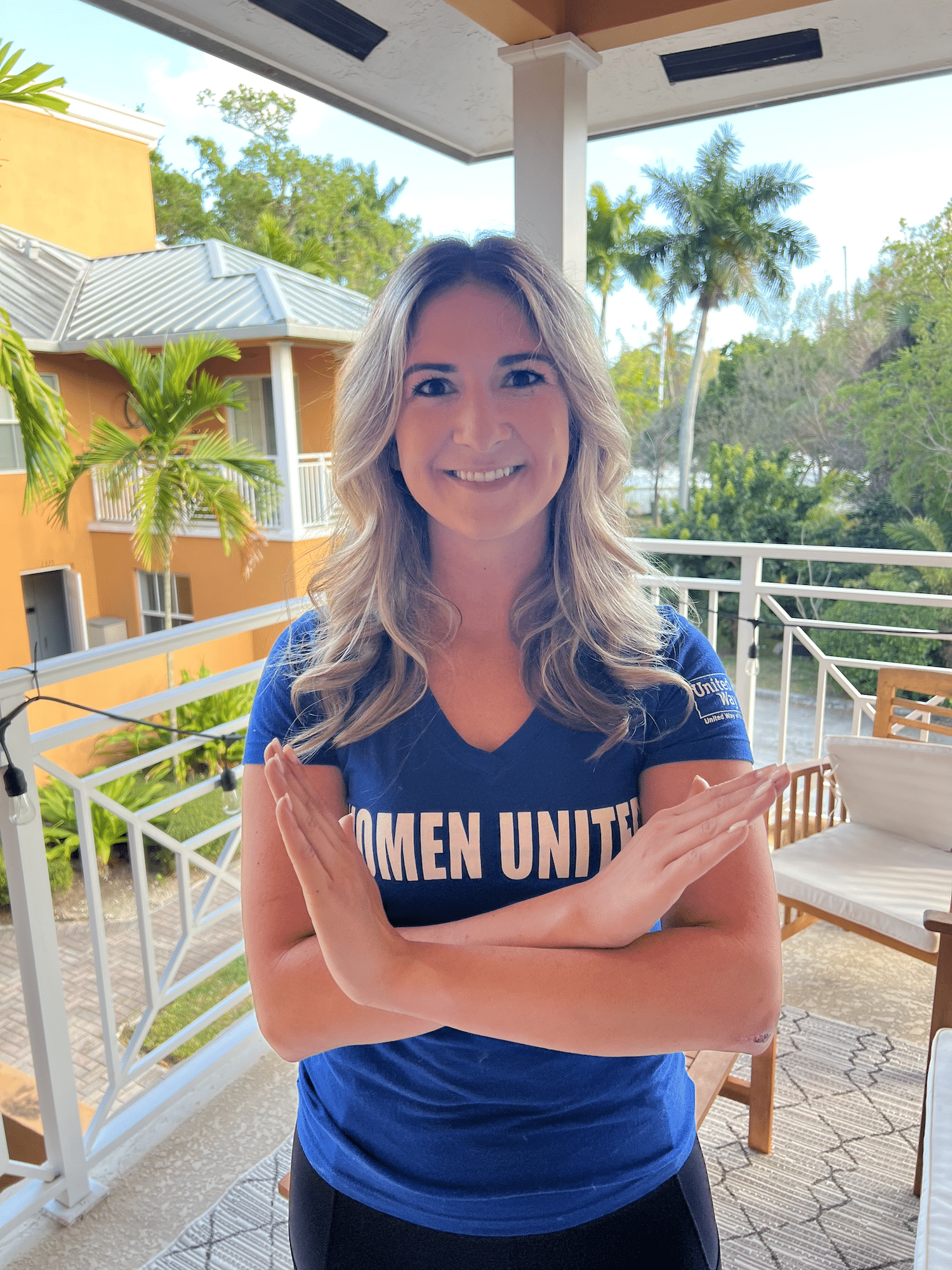 As United Way of Broward County funds and operates programs that empower women and girls, we are also working to engage volunteers, donors and community leaders in supporting our mission. Women United is a diverse, dynamic and powerful network of women who lead the charge and inspire the change, working to confront important issues head-on. The Women of Tocqueville is part of the Alexis de Tocqueville Society – donors who make a gift of $10,000 or more to benefit community programs. Both Women United and the Women of Tocqueville set an example for others to follow, and serve as mentors to those first getting involved with United Way. Whether working together in Broward County or meeting with lawmakers in Tallahassee, these outstanding leaders advocate on behalf of women, men and children in our community to create long-lasting, positive change.

To learn how you can get involved in Women United or for more information about the Women of Tocqueville, email Dr. Mary Beth Albritton at [email protected]