March 14-28, 2022 is United Way's Publix Super Markets Appreciation Week and a great time to recognize this outstanding company, a long-time supporter of United Way of Broward County. Publix has contributed millions of dollars in over 25 years to help our community through corporate sponsorship, employee giving, a special emergency fund and special events.

In addition to Publix Appreciation Week, it's Women's History Month. So, United Way of Broward County took the opportunity to speak with a Publix employee, Dr. Olga Wydner, Pharmacy Manager at Wilton Manors Publix at Five Points.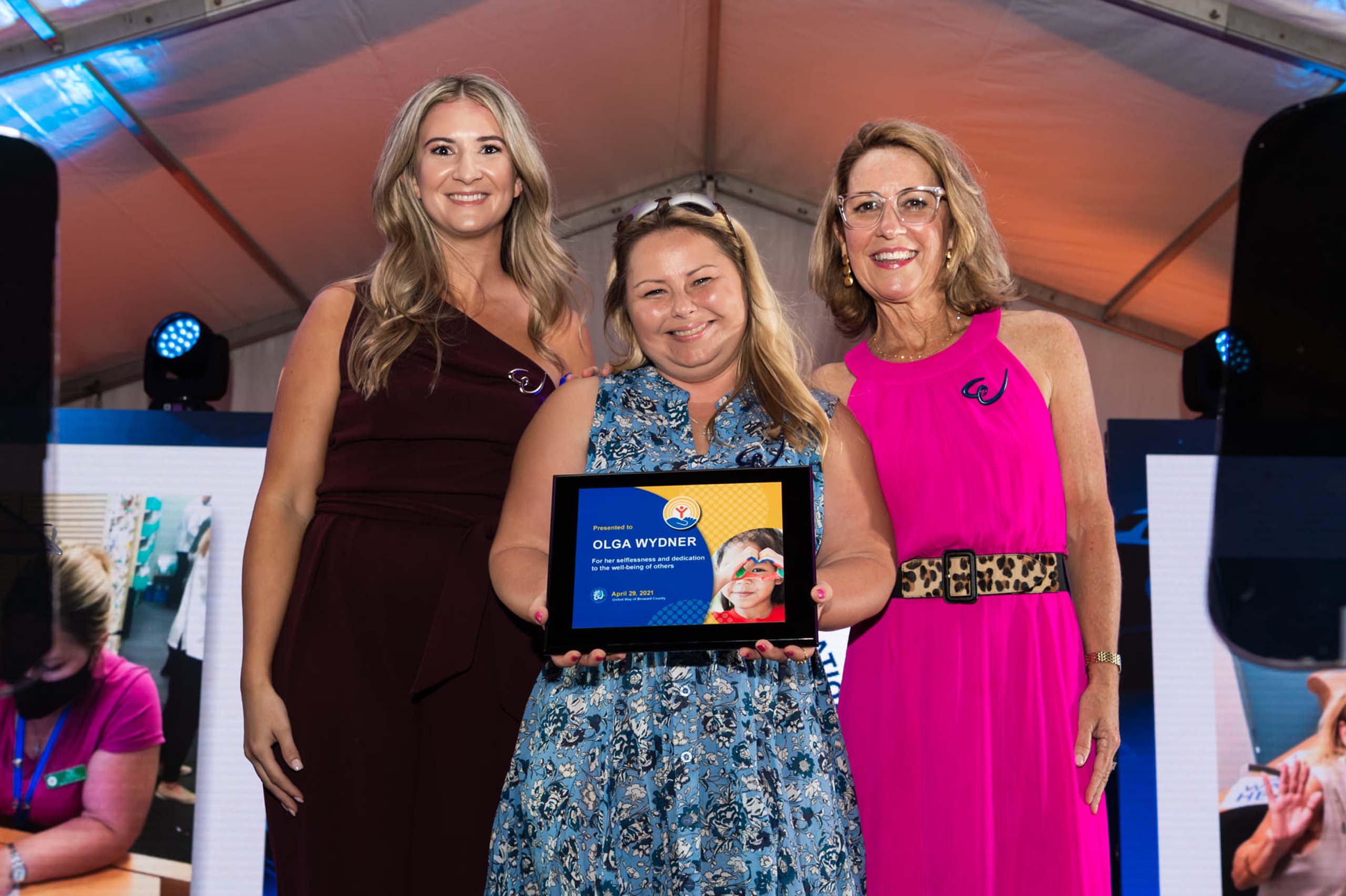 Dr. Wydner is a very special professional who has been donating consistently to United Way of Broward County for 10 years. She has also been on the front lines of the COVID-19 pandemic since its early days. In fact, she made it her mission to personally get as many flu shots out as possible last season and traveled to many organizations – including United Way – to give flu shots on her days off.

She administered, on average, 50 COVID-19 vaccinations a day in addition to running her pharmacy. Her eight-hour days turned into 10- or 11-hour days, and on her days off, she traveled to other pharmacies to help administer vaccines.

Join us as we have a conversation with Dr. Olga Wydner:
 
HOW LONG HAVE YOU BEEN WITH PUBLIX SUPER MARKETS?
I have been with Publix since February 2012.
 
WHAT DO YOU LIKE BEST ABOUT WORKING FOR PUBLIX?
This is a wonderful company that focuses on premier customer service and the patient's wellbeing. I work with an amazing crew where teamwork, communication and maintaining a professional environment make our pharmacy a success.
 
WHAT DOES WOMEN'S HISTORY MONTH MEAN TO YOU?
We can truly showcase the most inspirational women who have paved the way for the future empowerment of women. I love that this month offers an opportunity to further highlight women's progression and successes to my own daughter. I hope she grows up appreciating the battles women faced to find equality. I hope she will never experience feeling inferior in her professional or personal life.
 
WAS THERE A WOMAN WHO MENTORED YOU EARLY IN YOUR CAREER?
My mother is the strongest, most influential woman in my life. She was always brave, faced work with no fear, and never took "no" for an answer. She became a nurse in Russia and started a family. When her country was in a difficult predicament, she left the country with just $20 and made a new life in America with me by her side. She pushed through school and became a dental hygienist, graduating third in her class –  even with her language barrier. Her encouragement and full commitment to my education gave me the courage to achieve my nursing degree; but it didn't stop there as I pushed on to complete my doctorate in Pharmacy. Even now at 58 years old, as she has laid to rest her husband of 25 years, she had the courage to move from the only home she knew in America to purchase a new home and start a new job in a new field as an assistant appraiser for Broward County. She amazes me in how resilient she is, how she never gives up, and never folds.
 
IN WHAT WAYS DO YOU MENTOR OTHER WOMEN (AT PUBLIX OR ELSEWHERE)?
I offer an open door policy to my work team, my students at the college, and anyone who needs encouragement along the way. I share my story of climbing the educational ladder and offer advice to upcoming pharmacists and anyone who wants to join the healthcare profession.
 
IN WHAT WAYS ARE YOU INVOLVED WITH UNITED WAY OF BROWARD COUNTY, AND WHAT DOES IT MEAN TO YOU?
I love working on projects with United Way of Broward County. The backpack drive for Veterans' children was one of my favorite events. It gave my daughter and her friends the opportunity to work together, placing supplies and filling up backpacks for the children whose families needed extra support to be ready for school. I donate weekly though Publix and stay informed on the projects so I can volunteer my time to better our community. 

Thank you, Dr. Olga Wydner!