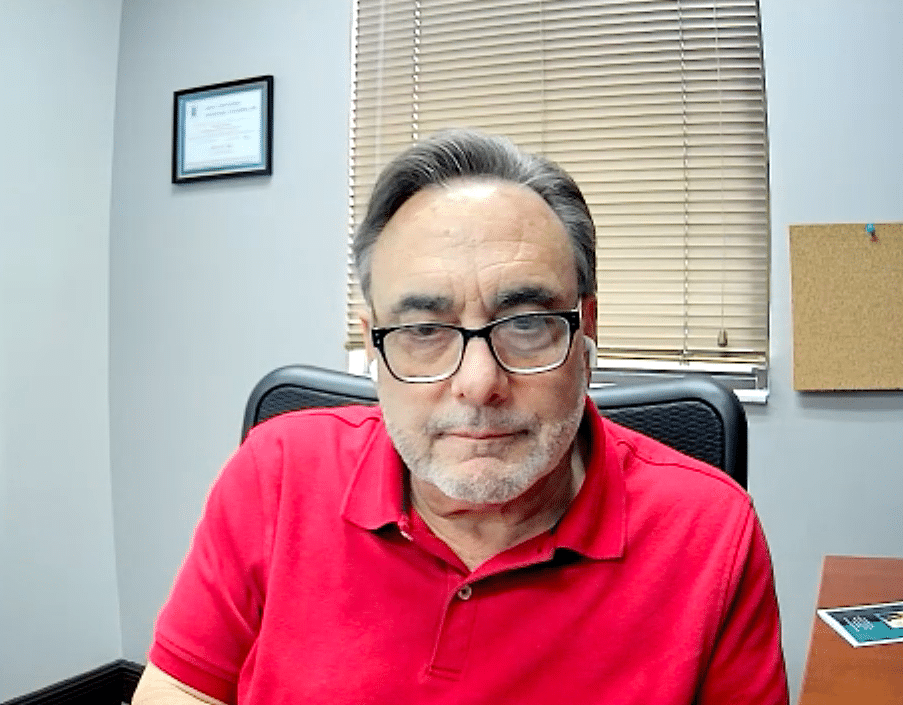 When Veterans come to United Way of Broward County's MISSION UNITED seeking financial education, our team will connect the Veterans with Consolidated Credit Solutions' housing and credit management counselors. These counselors provide a litany of services that help Veterans overcome life challenges and, in some cases, prevent homelessness and life-crippling credit card debt.

In honor of Financial Literacy Month, we took a closer look at the extraordinary work achieved in a recent interview with Barry Rothman, Housing Counseling Manager with Consolidated Credit Solutions.
 
HOW DOES CONSOLIDATED CREDIT SOLUTIONS SUPPORT MISSION UNITED AND ITS EFFORTS TO UPLIFT THE VETERAN POPULATION IN BROWARD COUNTY? 
"Consolidated Credit Solutions works with Veterans and supports MISSION UNITED in a variety of ways. The number one way we do this is by providing direct counseling to Veterans looking for help and struggling with issues regarding their home, whether it be a rental or ownership.

We provide rental counseling to help Veterans struggling with their mortgages. Those are problems that have come up recently with the pandemic. We're making sure the Veteran community can be financially solvent, that they have a place to live and that they're avoiding the kind of issues that can cause homelessness.

Also, our debt management program provides a lot of different solutions for people who are struggling with their credit card debt. It allows them to pay off all their debt responsibly, and not hurt their credit."
 
WHY IS FINANCIAL AND CREDIT EDUCATION SO IMPORTANT FOR VETERANS RETURNING TO CIVILIAN LIFE?
"Many studies point to a lack of financial education in general. A Financial Industry Regulatory Authority study found that 4 out of 5 youths failed a financial literacy quiz. If people are struggling when they get into adulthood and haven't learned any of those lessons, imagine those issues for the Veteran population.

Many individuals enter the service straight out of high school, so they haven't gotten that education in the period before. And they're not really receiving any [financial education] anywhere else. Veterans struggle to find health insurance coverage, learn about new taxes, apply for civilian jobs, and deal with more expenses in civilian life that you didn't have in the military."
 
WHAT IS ONE THING VETERANS ARE ALWAYS SURPRISED TO DISCOVER AFTER PARTICIPATING IN THE PROGRAM?
"When [Veterans] get out of debt, they find out it's not as difficult as they thought – it just takes determination and the willingness to stay with the program. Yes, it hurts to close a credit card, but at the end of the day, you now wake up and tell yourself you now have a smaller burden monthly. Now you have resources you can devote to saving for a family, saving for a home, saving for a vacation or saving for retirement.

Also, many Veterans don't know all the benefits of their VA loan. You get a borrower, and they don't really understand what the loan really does. They just know it's easier to get a mortgage. They don't know it's also easier to get help when you have a problem. You just have to raise your hand and ask for it."
 
WHAT TYPE OF RESOURCES DO VETERANS WALK AWAY WITH AFTER ATTENDING A CREDIT EDUCATION MEETING WITH A CONSOLIDATED CREDIT REPRESENTATIVE?
"When Veterans come to us for one-on-one education or a counseling session, they walk away with a budget. We construct a budget with them, not only based on what they represent, but also on the questions that we ask them.

When you start flushing out a budget with someone, it's very easy for all of us, not just Veterans, to forget about the little things we [purchase]. Those little things add up.

Number two is an action plan. Here is what you're facing, and here is a pathway to ameliorating those problems."
 
HOW WOULD A VETERAN SIGN UP TO RECEIVE CREDIT AND FINANCIAL EDUCATION FROM CONSOLIDATED CREDIT?
"For a Veteran to receive support from Consolidated Credit Solutions, they have to make the initial call to MISSION UNITED. Based on their case and situation, they will be referred to someone at Consolidated Credit Solutions."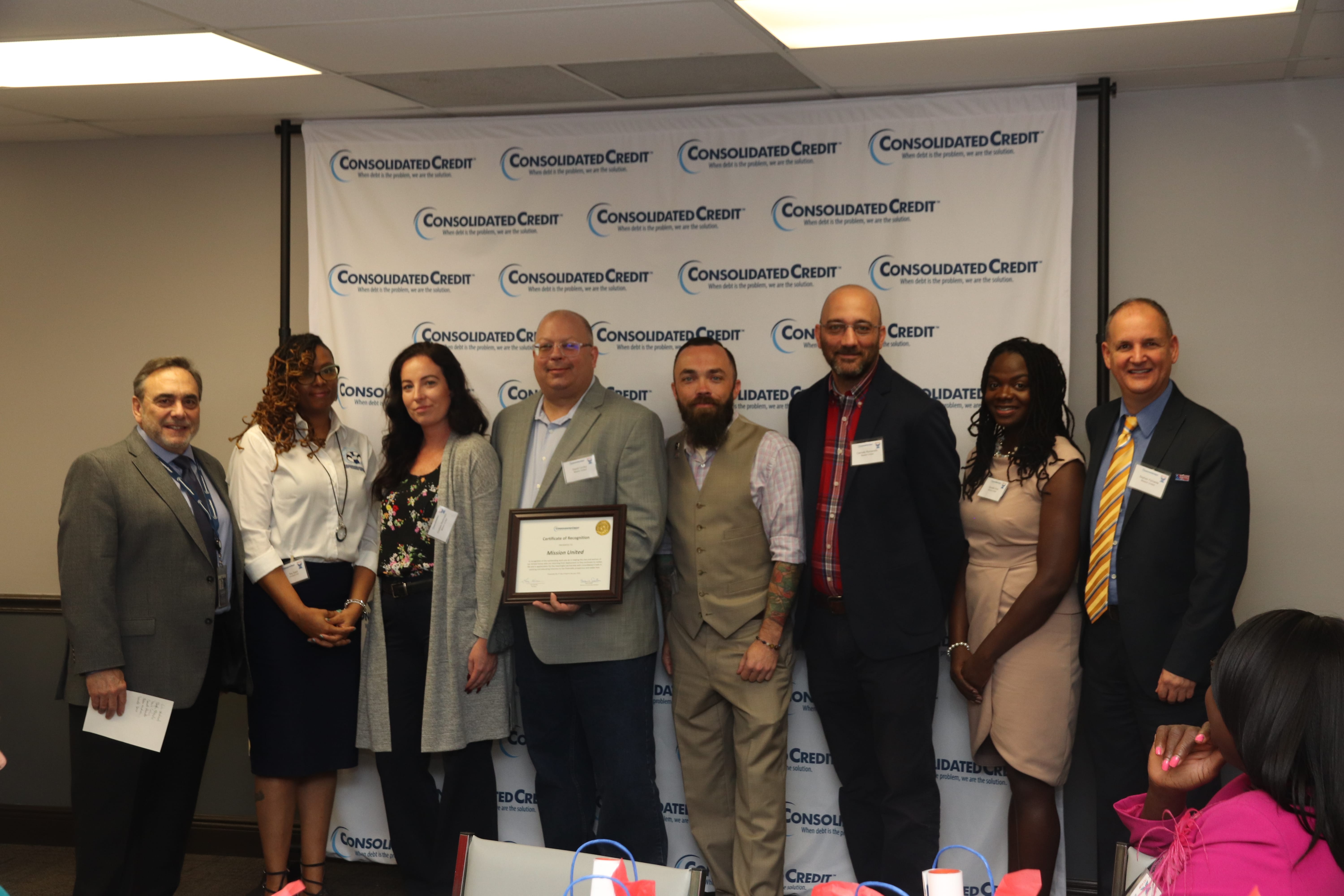 Over the years, Barry and his team have helped Veterans overcome possible foreclosures, fix credit issues and, in some cases, resolve financial family issues. Barry described feeling gratified helping Veterans who have given so much to the country.

He recalls a very touching story of one homeless Veteran who saved enough money to rent an apartment. The problem was that he needed to also pay for suitable furniture and an inspection of the apartment to receive visitation rights to see his children.

After reaching out to Consolidated Credit Solutions, they were able to council and provide him with an action plan that opened the door to funding provided by MISSION UNITED. That funding allowed him to purchase the furniture, which allowed him to pass inspection and gain visitation rights.

For more information about financial literacy education by Consolidated Credit Solution, please click here.