As we welcome 2023, we're looking back at all the smiles and celebrations that 2022 brought us by recapping the top moments.
 
JANUARY
BROWARD DAYS


On January 18th and 19th, our staff, along with community advocates, traveled to Tallahassee to champion the legislative priorities impacting Broward County residents.


---
FEBRUARY
BROWARD CHAMPIONS
We launched our Broward Champions campaign in February with a splash. The campaign featured some adorable and young faces.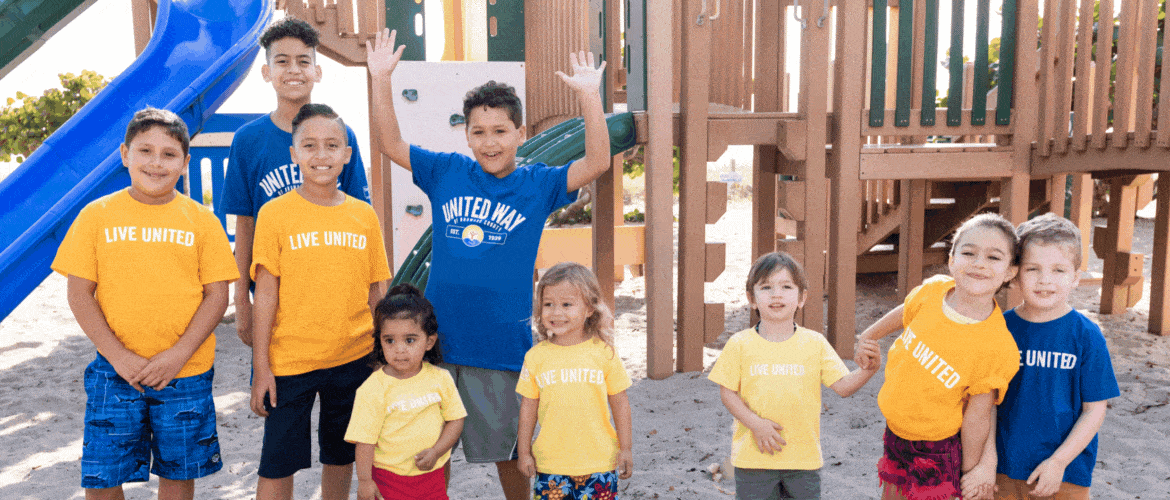 TOOLS FOR TEACHERS
In February, our United Way and Publix distributed $30,000 worth of Publix gift cards, donated by Publix, to 140 Teacher of the Year Nominees! These teachers represented Title 1 Elementary, Middle and High Schools across Broward County.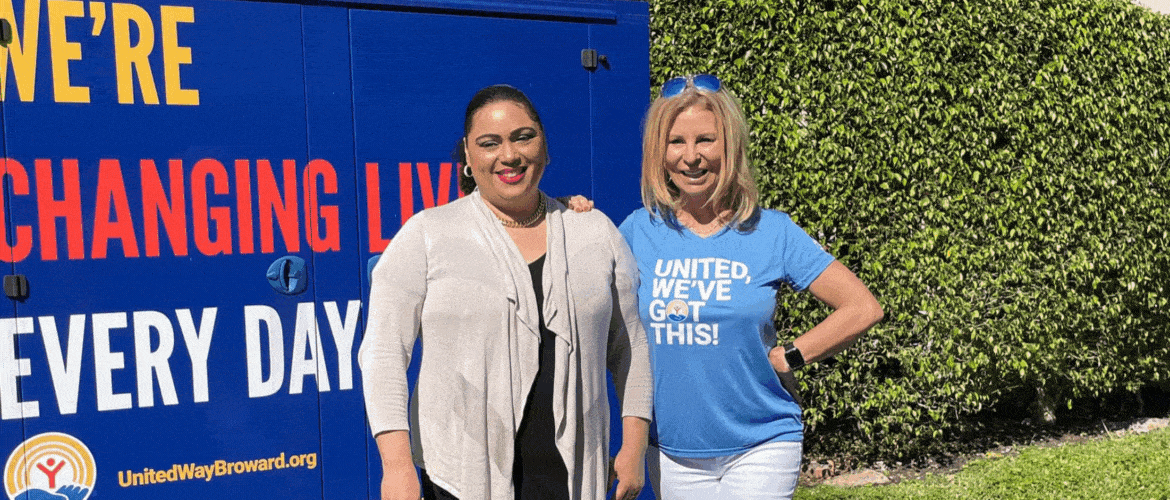 ---
MARCH
SPRING INTO STYLE: EAT.LIVE.SAVE.
Over 150 Women United members and supporters attended our Spring Into Style: EAT.LIVE.SAVE. event at The Galleria Fort Lauderdale. Our Women United members walked down the runway strutting the latest in spring fashion.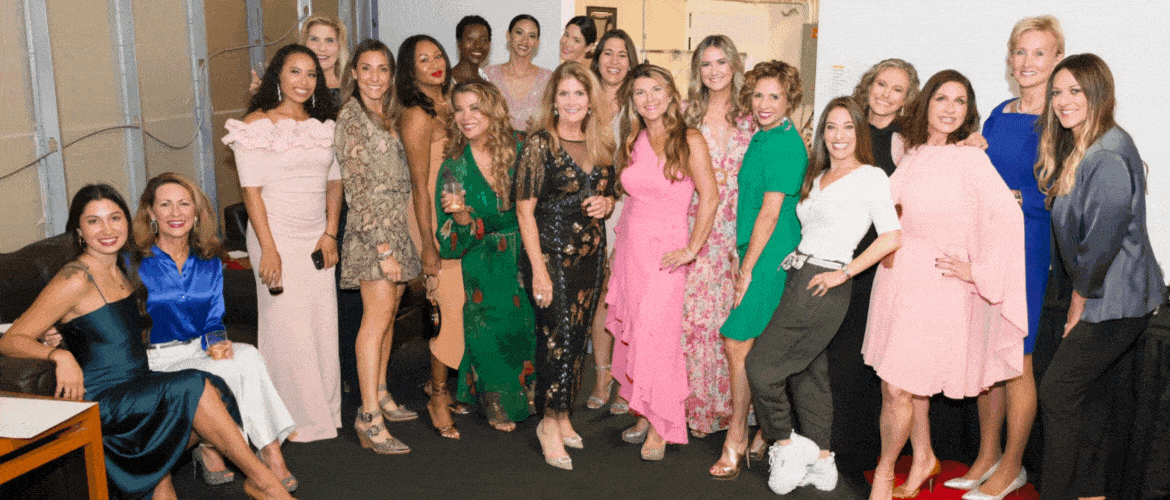 ALTERNATIVE SPRING BREAK
Dozens of high school students across Broward County attended our Alternative Spring Break in March. This year's Alternative Spring Break included a health resource fair, a day climbing the Tigertail Ropes course in Dania Beach and an entertaining day at Nova Southeastern University watching a play.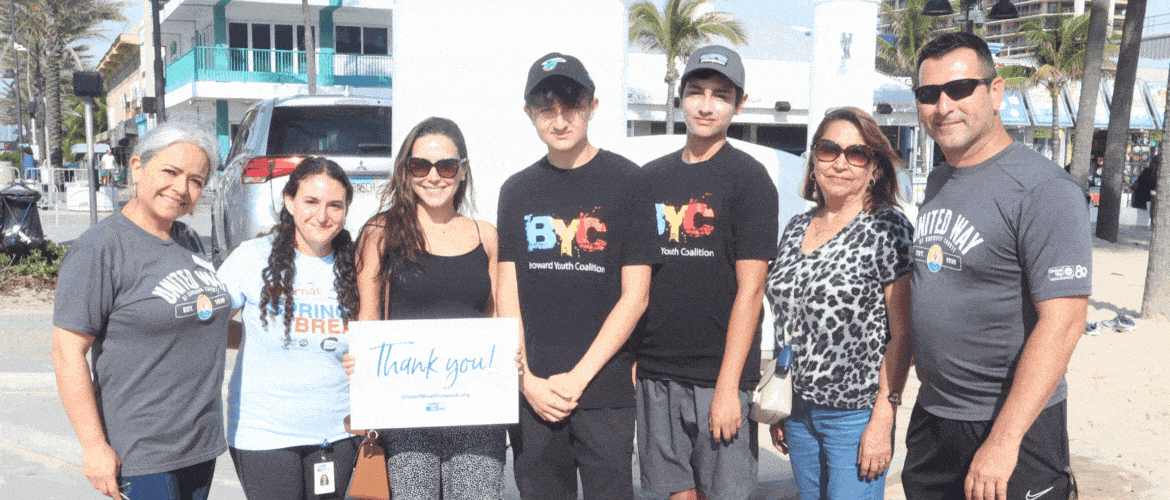 ---
APRIL
MAYORS' GALA
Our Mayors' Gala was a star-studded night with over 800 attendees partying, dancing and showing their support for our community. Our premier entertainment was the talented Taylor Dayne. We honored the Ansin Family with the Champion of Philanthropy Award, celebrated a decade of Women United leadership and awarded Broward County Mayor Michael Udine as the Community Game Changer Honoree.


FITNESSATYOURDOOR BEACH WORKOUT
Our NextGen United enjoyed a beautiful morning on Fort Lauderdale beach as they participated in a fun, dynamic and active workout led by the founder of FitnessAtYourDoor, Kashawn Fraser.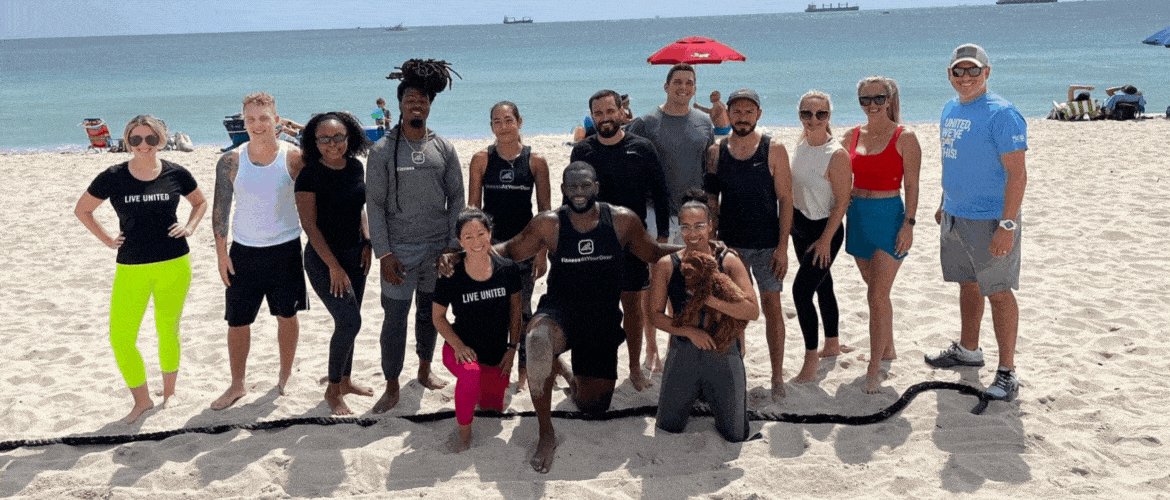 ROMPIENDO ESTIGMAS
We held our 4th Annual Rompiendo Estigmas (Rising Above Stigma) Conference in April. The conference, held entirely in Spanish, took place at The Signature Grand. This year's topics included communicating directly and honestly with children, improving self-esteem and much more.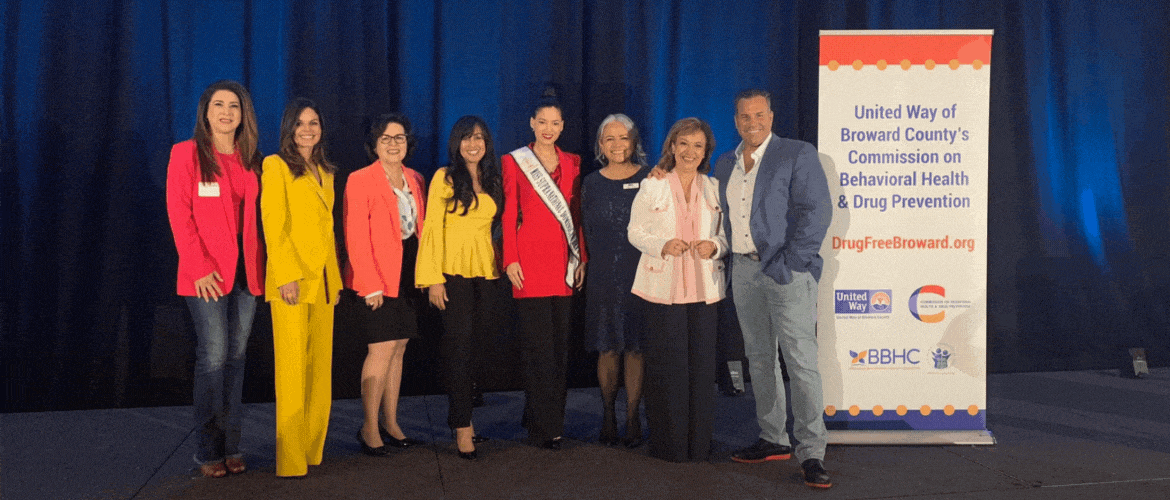 MERCEDES-BENZ CORPORATE RUN
United Way of Broward County's staff and volunteers put their heart and 'sole' into the 2022 Mercedes Benz Corporate Run. A percentage of the proceeds were donated to our United Way to support our community.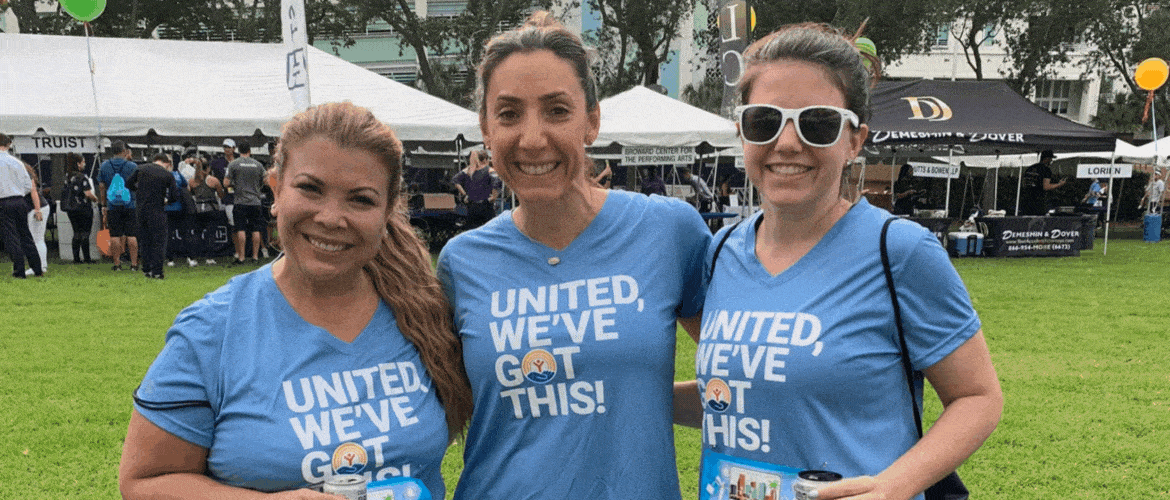 ---
MAY
10TH ANNIVERSARY LEADING OUR UNITED WAY
Our President & CEO, Kathleen Cannon, celebrated 10 incredible years of leading the charge at our United Way this past May.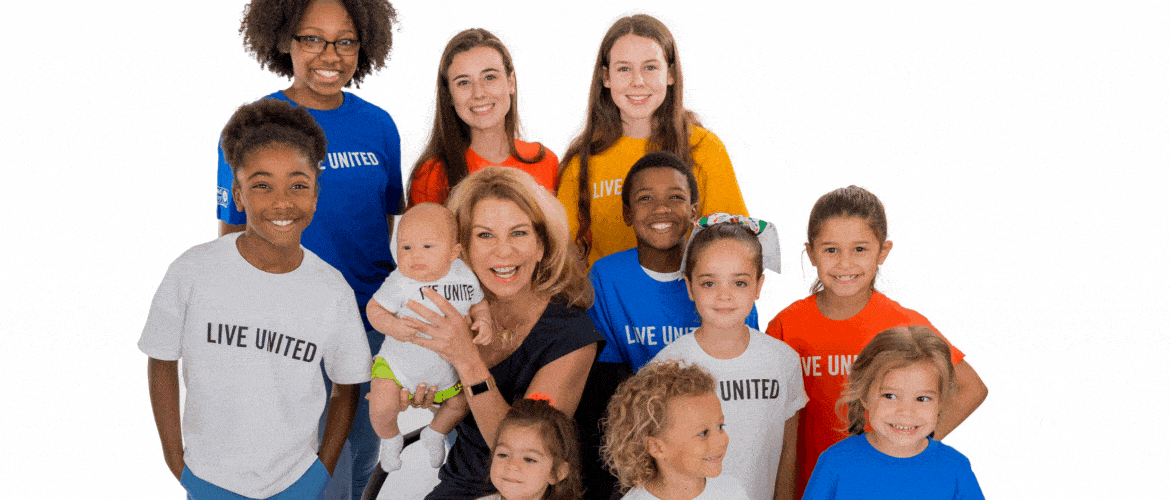 BEHAVIORAL HEALTH CONFERENCE
United Way of Broward County's Commission on Behavioral Health & Drug Prevention held its 7th Annual Behavioral Health Conference in May at The Signature Grand Hotel. Over 400 guests attended this successful 2-day conference featuring several renowned keynote speakers.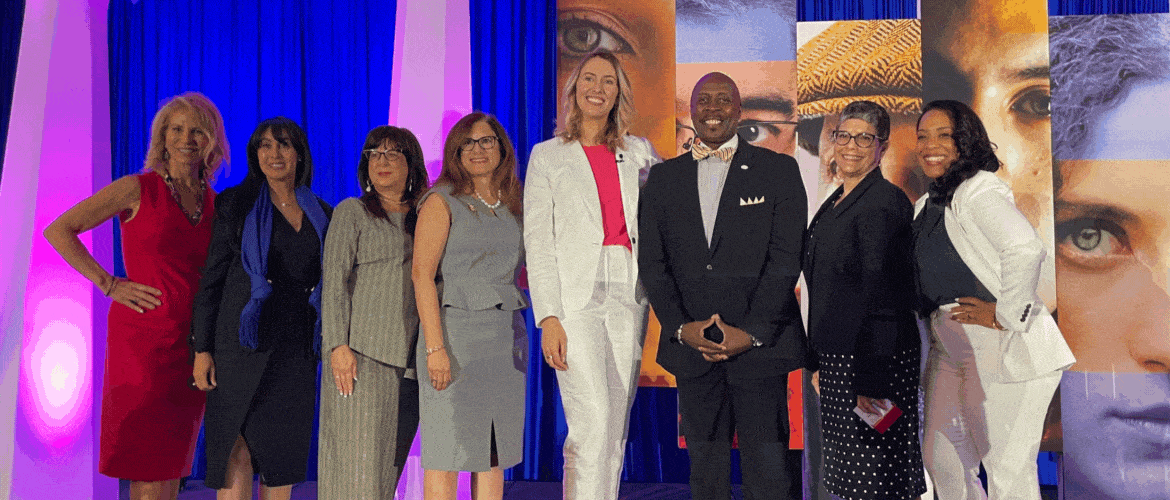 ---
JUNE
ADVOCACY FORUM AND CAPITOL HILL DAY
In June, Our Public Policy Director, Nazbi Chowdhury, visited Washington, D.C. to participate in United Way's annual Advocacy Forum and Capitol Hill Day. Advocacy Forum and Capitol Hill Day is United Way's signature event to share updates on collective policy priorities and connect with legislative colleagues.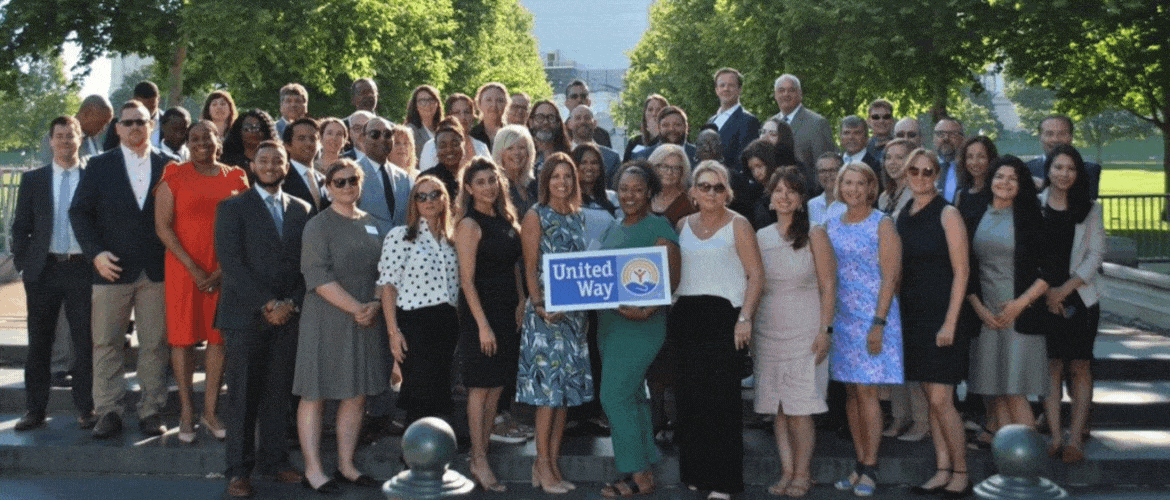 HABITAT FOR HUMANITY EVENT
In Partnership with Habitat for Humanity of Broward, our United Way provided funds and resources to build new homes for local, well-deserving families in Broward County. Habitat for Humanity held a home dedication ceremony in June to celebrate this great achievement.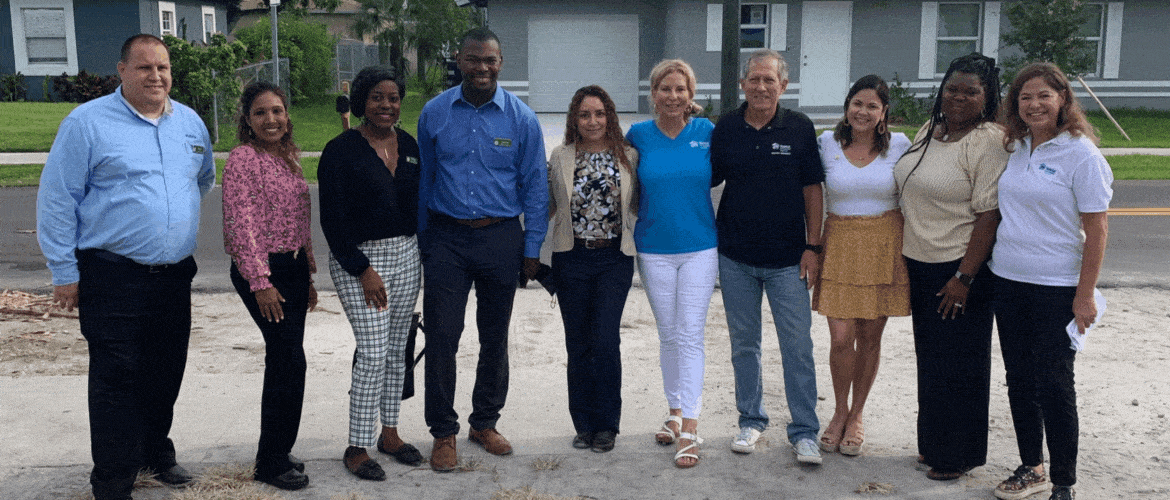 TOCQUEVILLE SUMMER SOCIAL
This year's Tocqueville Summer Social at the Hilton Fort Lauderdale Beach Resort was unbelievable! At this event, we thanked our leaders and members for believing deeply in our community, living united and making a tangible difference in the lives of children and families in Broward County! Our guests were treated to a special, fiery performance by Mai-Kai dancers!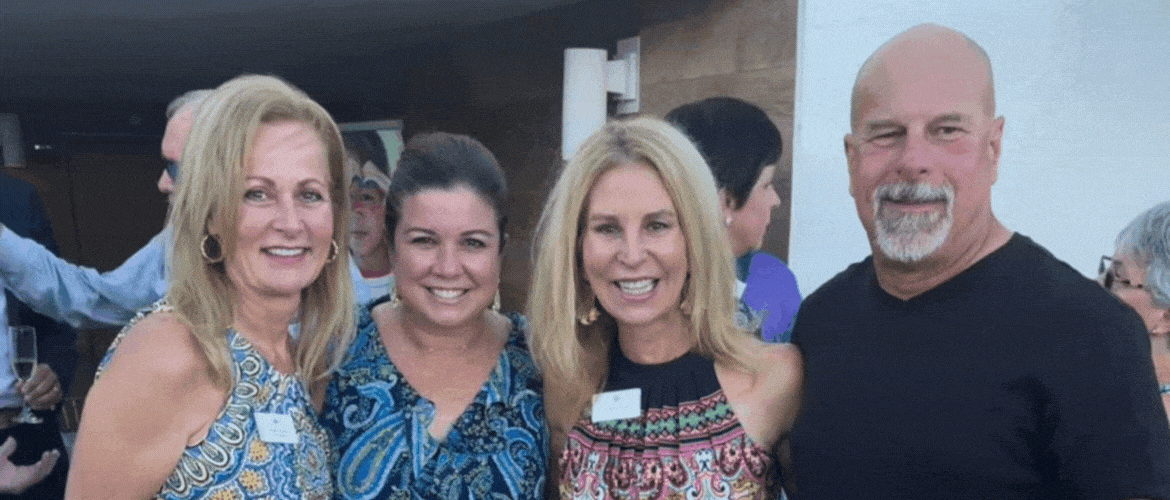 BROWARD YOUTH COALITION'S YOUTH LEADERSHIP INSTITUTE!
Our Broward Youth Coalition's Youth Leadership Institute featured a special guest this year — Emmy-Nominated Songwriter Alexander Star. Alexander performed his latest single for our students and promoted living a healthy, drug-free life!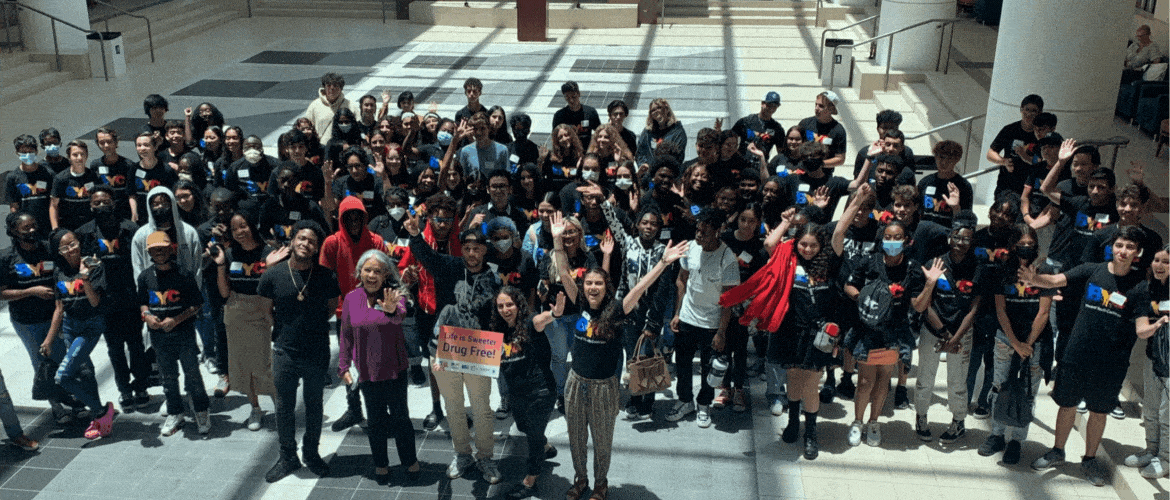 READINGPALS VOLUNTEER APPRECIATION EVENT
As a way to thank and celebrate our incredible ReadingPals volunteers for donating their time throughout the school year, we held a volunteer appreciation drive-through and distributed goodie bags full of gift cards, swag items and other items.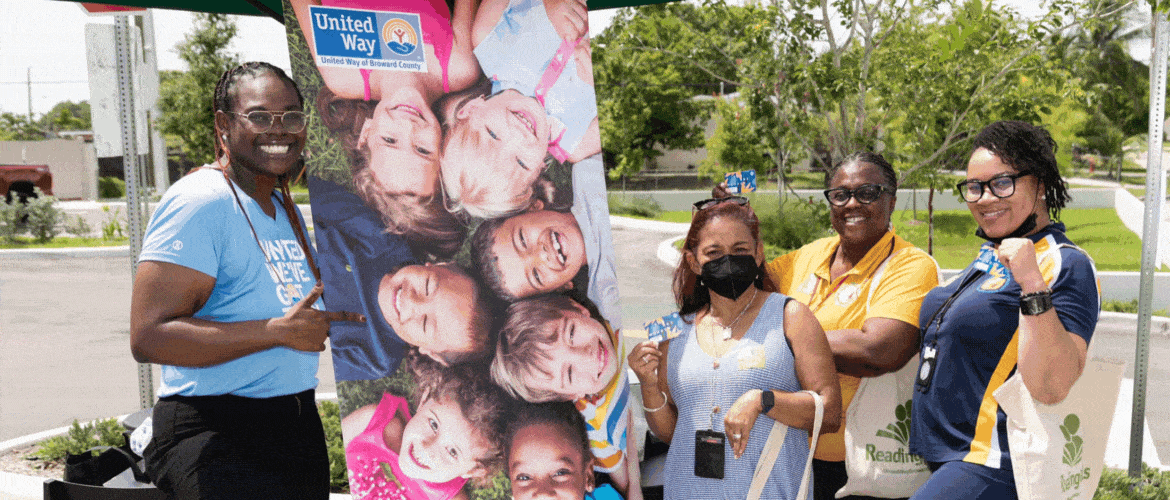 ---
JULY
MISSION UNITED CAR GIVEAWAY & ANNUAL VOLUNTEER APPRECIATION BREAKFAST
Every year, United Way of Broward County's MISSION UNITED holds a Volunteer Appreciation Breakfast where they raffle off a car donated by JM Lexus. 100% of the proceeds collected from this year's raffle went to MISSION UNITED and the Veterans they support.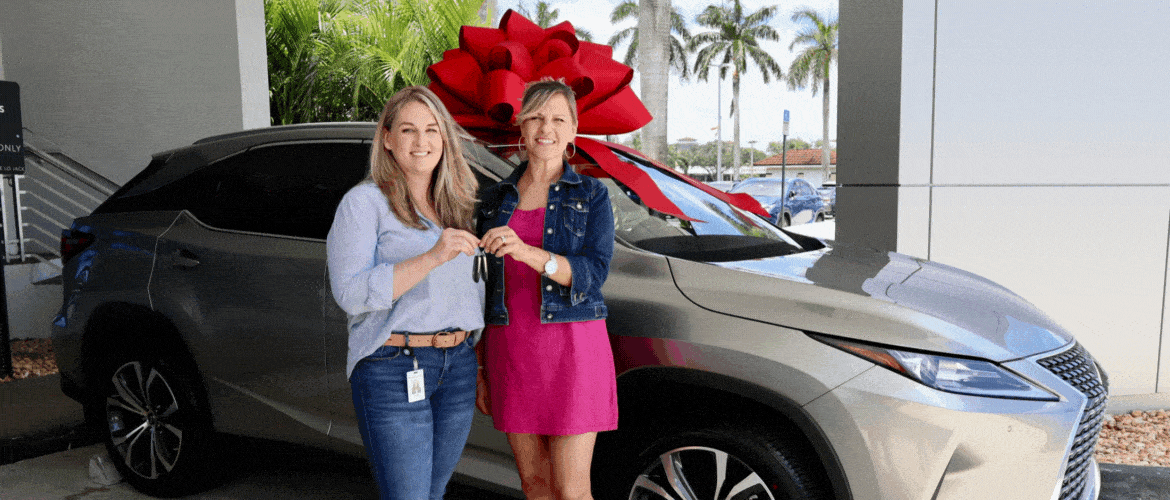 THE LIVING UNDETERRED TOUR
Over 100 individuals joined United Way of Broward County's Commission on Behavioral Health & Drug Prevention to hear Jeff Johnston, a motivational speaker who travels the country sharing his personal story of substance use, mental health and recovery.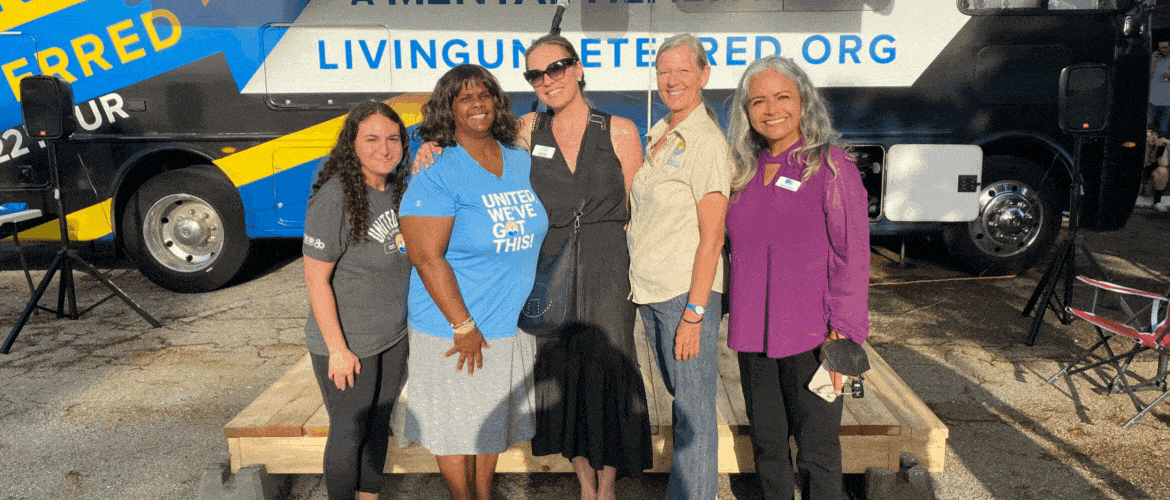 JEAN COLKER BIRTHDAY CELEBRATION
We celebrated our special friend and United Way of Broward County supporter, Jean Colker's 100th Birthday with a community carnival!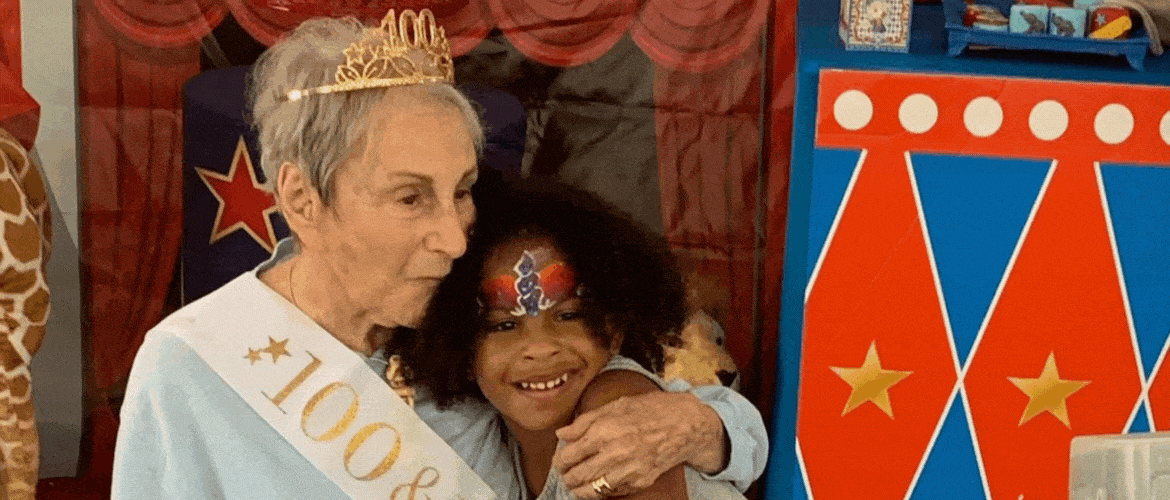 ---
AUGUST
MISSION UNITED ANNUAL BACKPACK DRIVE
In August, our MISSION UNITED held its annual Backpack Drive where we gave out over 400 backpacks as a way to thank our Veterans and active Military families.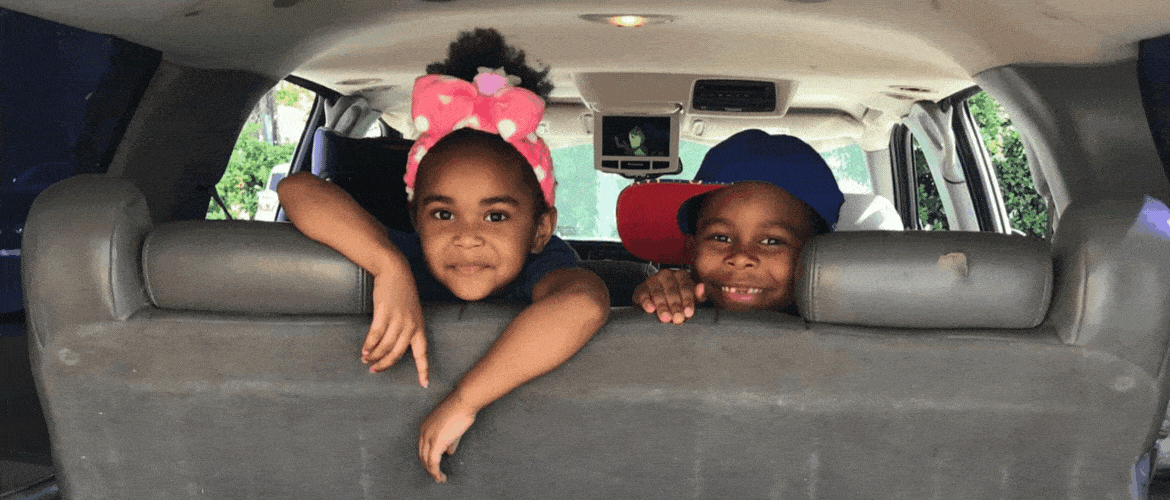 HOLMAN AUTOMOTIVE GROUP CAR GIVEAWAY
For more than 20 years, United Way of Broward County has awarded a new car to one lucky person, thanks to the generosity of Holman Automotive. This year's winner was Nicolas from Publix. He drove home with a brand-new Honda CRV. He was randomly selected from a pool of over 10,000 donors who give annually to United Way of Broward County.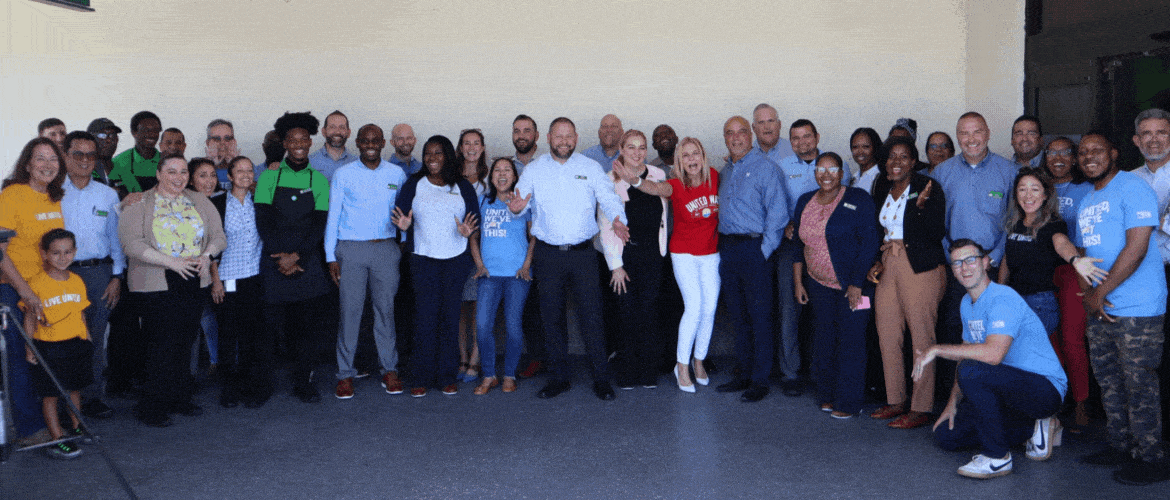 ANNUAL BABIES & BREAKFAST
In August, we held our first annual Babies & Breakfast celebration since 2019, as a way to mark the end of summer and have breakfast with our families.



 
ALL THE LONELY PEOPLE MOVIE SHOWING
United Way of Broward County's Commission on Behavioral Health & Drug Prevention held a special showing of the film All the Lonely People at the L.A. Lee YMCA/Mizell Community Center. The movie chronicles the life of 8 people from around the world that dealt with loneliness and isolation and the methods they used to climb out of their situation.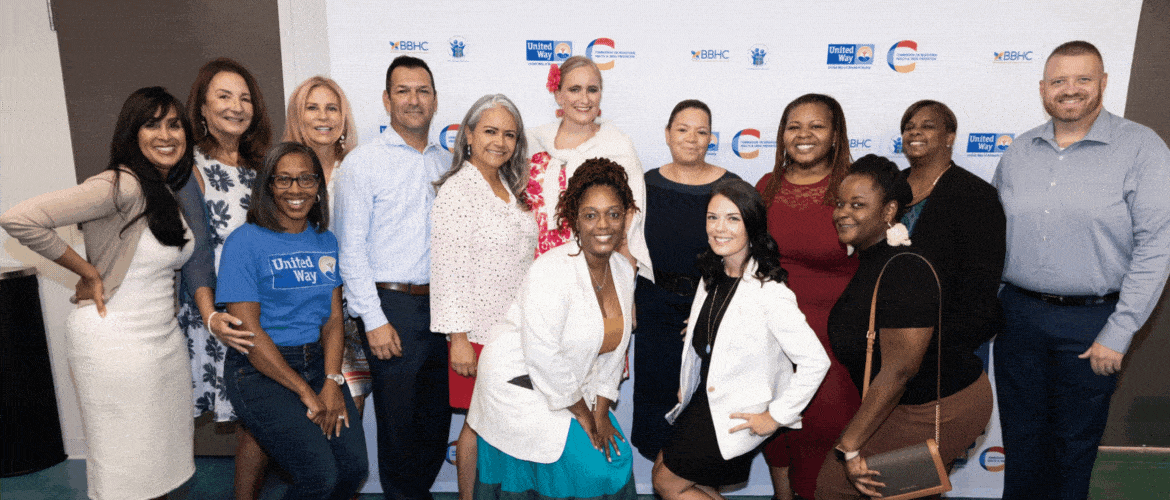 ---
SEPTEMBER
PUBLIX ANNUAL CAMPAIGN
At the start of September, Publix started its annual campaign to raise funds for our United Way. Publix became the United Way Worldwide No. 1 Global Corporate Leader in 2019 and remained No. 1 for the third year!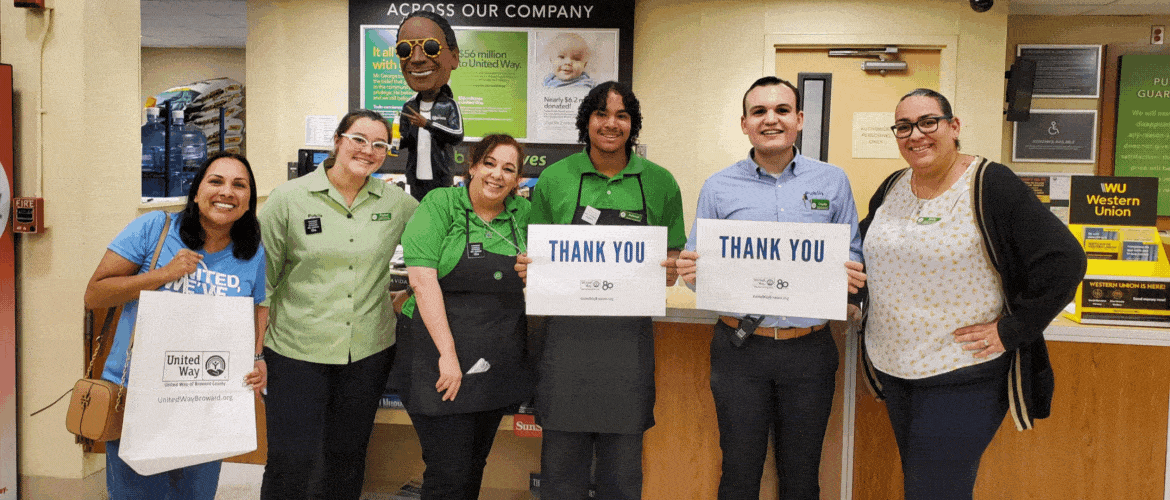 MUSEUM OF DISCOVERY AND SCIENCE – WELLNESS & PREVENTION CHECK-IN 
Our Commission on Behavioral Health & Drug Prevention's staff attended the widely successful Museum of Discovery and Science Wellness & Prevention Check-in event in September. The over 7,000 people in attendance participated in brain challenges, mindfulness activities, storytime, substance abuse prevention and much more!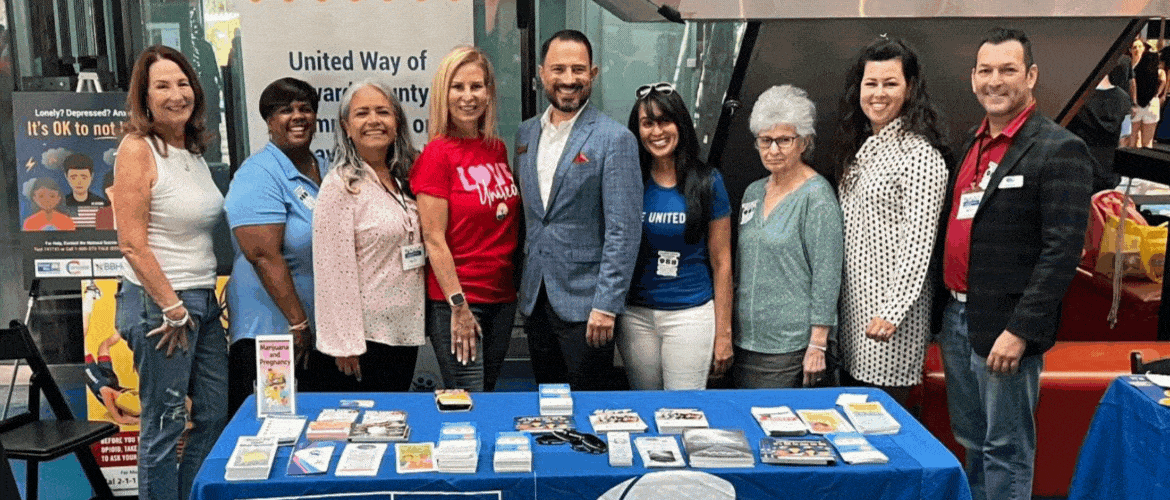 NEXTGEN FESTIVE FALL SOCIAL NETWORKING EVENT
United Way of Broward County's NextGen Festive Fall Social networking event brought several young business professionals and philanthropists together to learn about our work with mental health and substance use. Guests heard from our Suicide Prevention and Wellness Specialist, Rick Wolfer.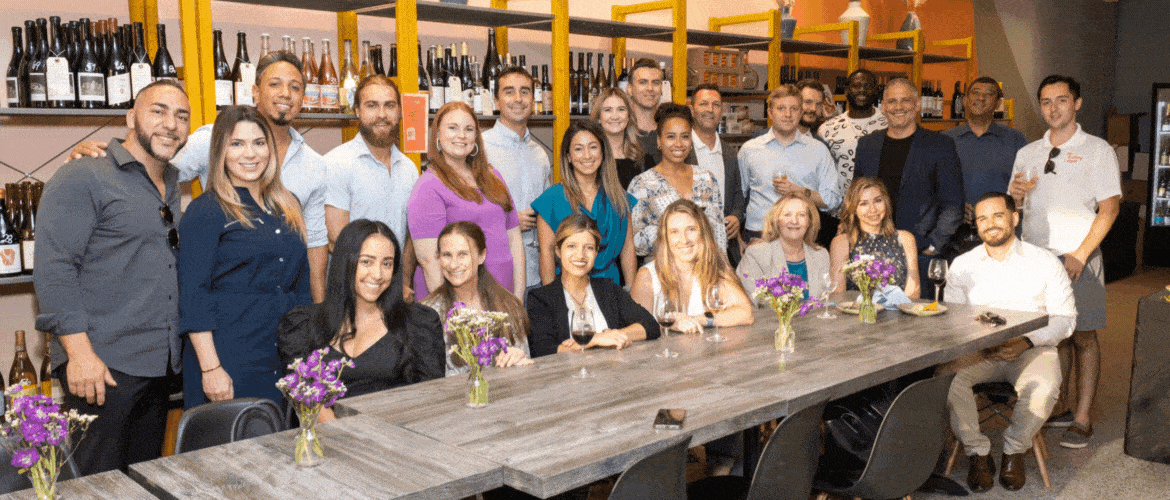 UNITED WAY OF BROWARD COUNTY'S STAFF PROVIDING SUPPORT TO HURRICANE IAN VICTIMS
For two weekends in a row, our staff, along with the Broward Behavioral Health Coalition and the Department of Children and Families, traveled to Fort Myers in September to provide counseling services and resources to those affected by Hurricane Ian.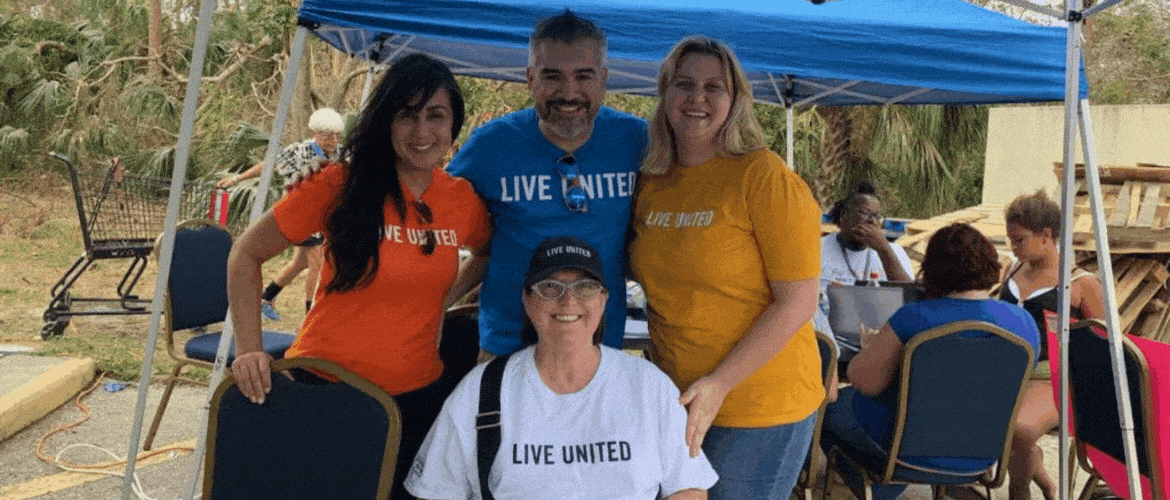 ---
OCTOBER
VOLUNTEER LEADERSHIP RETREAT
It was a wonderful time spent at Volunteer Leadership Retreat. Our Alexis de Tocqueville Society, Women United and NextGen United all came out to learn about success and strategies for future endeavors.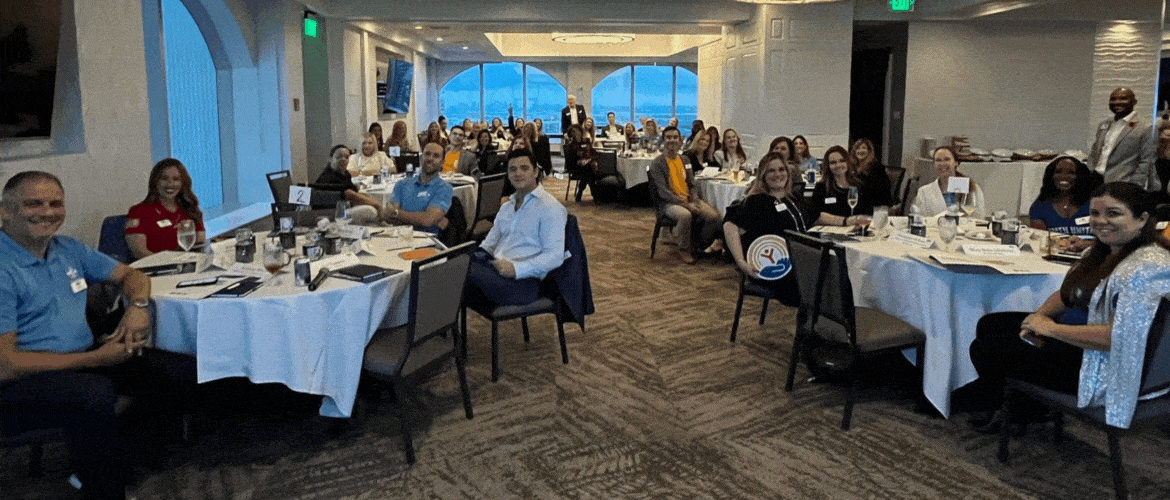 TRUNK-OR-TREAT
We had a spook–tacular time at Jack & Jill Center's Trunk-or-Treat on October 25, where boys and girls became boos and ghouls. Trunk-or-Treat provides a safe, fun, alternative way for children to go trick-or-treating for Halloween. Our NextGen donors showed their support at the event attended by over 150 families and children!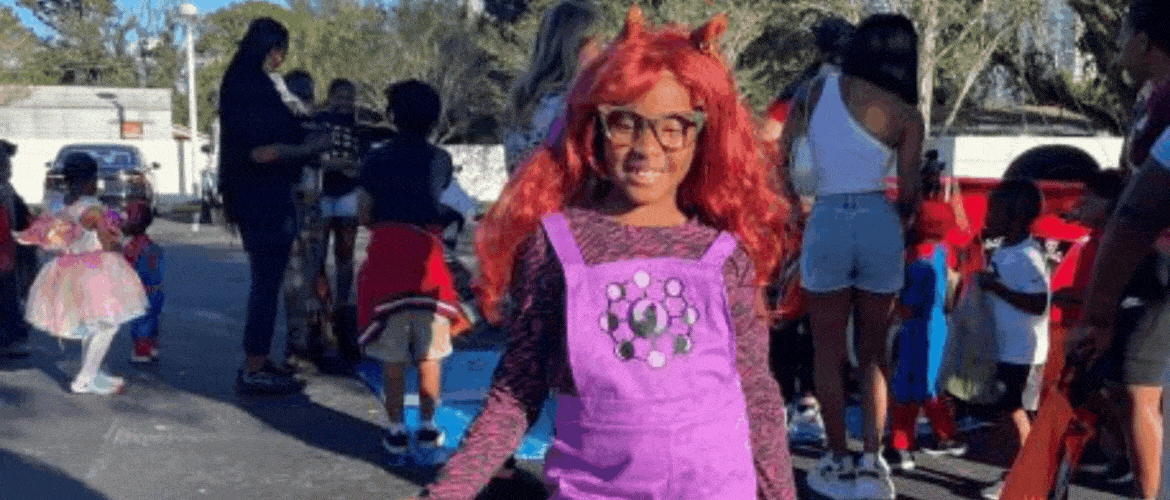 ---
NOVEMBER
MISSION UNITED'S NEW BUILDING
Last November, United Way of Broward County's MISSION UNITED held a ribbon-cutting ceremony for a new building dedicated to providing direct services to Veterans in our community. Veterans, dignitaries, volunteers and board members attended this special celebration.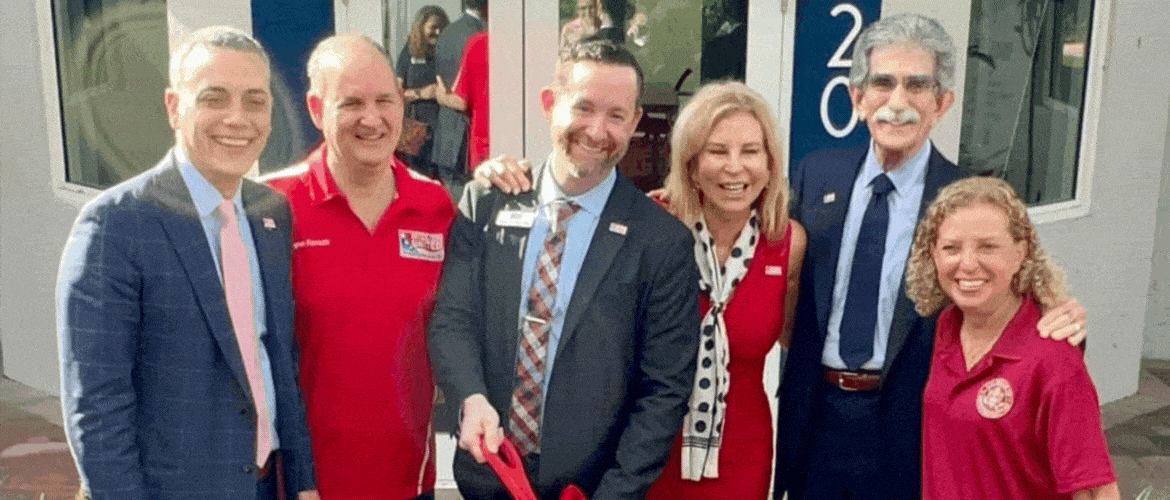 UNITED WAY OF BROWARD COUNTY'S INTERNAL CAMPAIGN
United Way of Broward County held its internal campaign in November to raise funds for our community. Our staff placed bids on various auction items, participated in an intense bingo game and were treated to some sweet jazz tunes from the talented Mr. Gregory McKnight, a local Veteran served by our very own MISSION UNITED.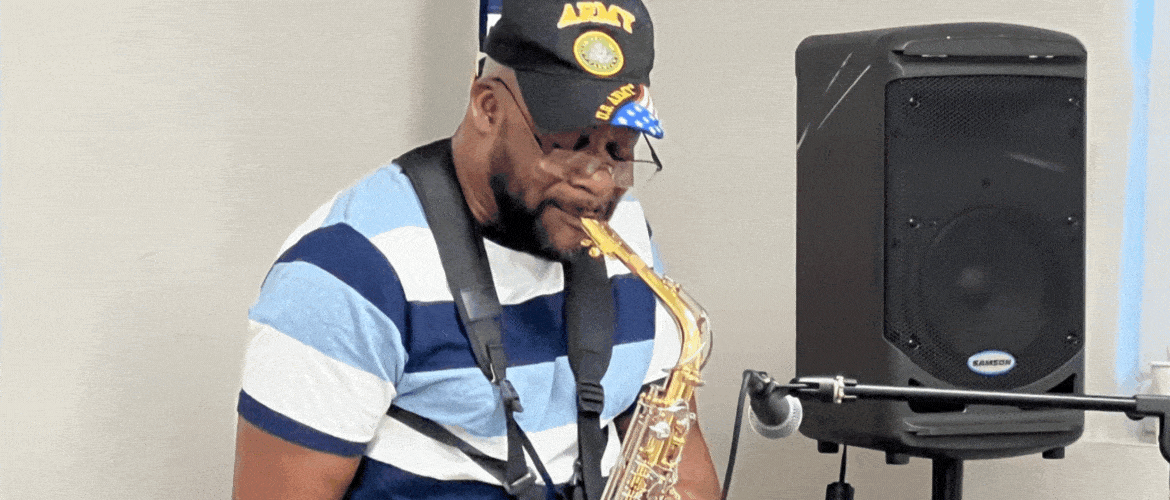 OPERATION TURKEY DRIVE
United Way of Broward County's MISSION UNITED held a highly successful Operation Turkey Drive. We gave out approximately 300 Thanksgiving meals to support Military families last Thanksgiving.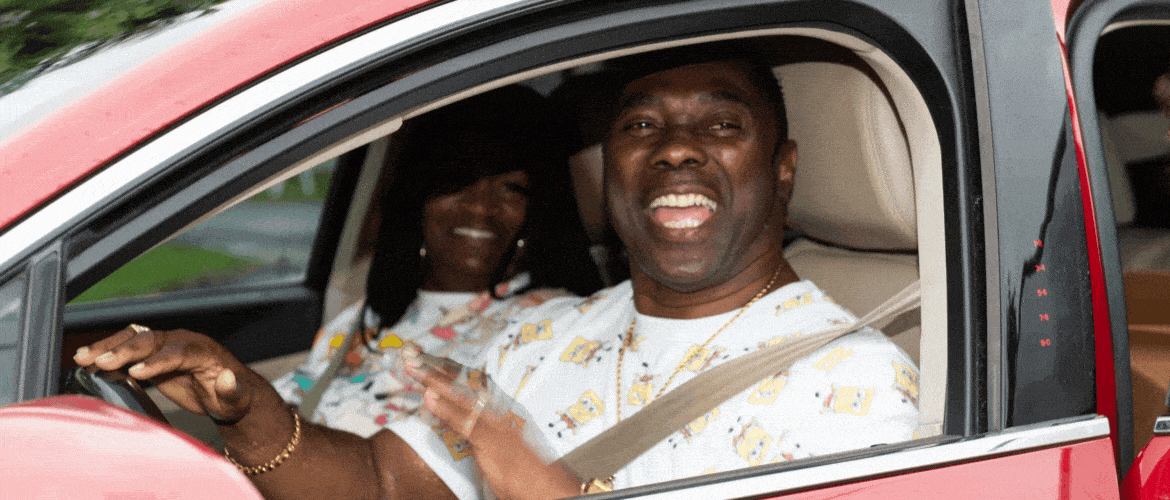 PAYCHECKS FOR PATRIOTS
In collaboration with CareerSource Broward, our MISSION UNITED held the annual Paychecks for Patriots at the Plantation Central Park Gymnasium. This annual hiring event connected Veterans and Military families with outstanding careers in our community.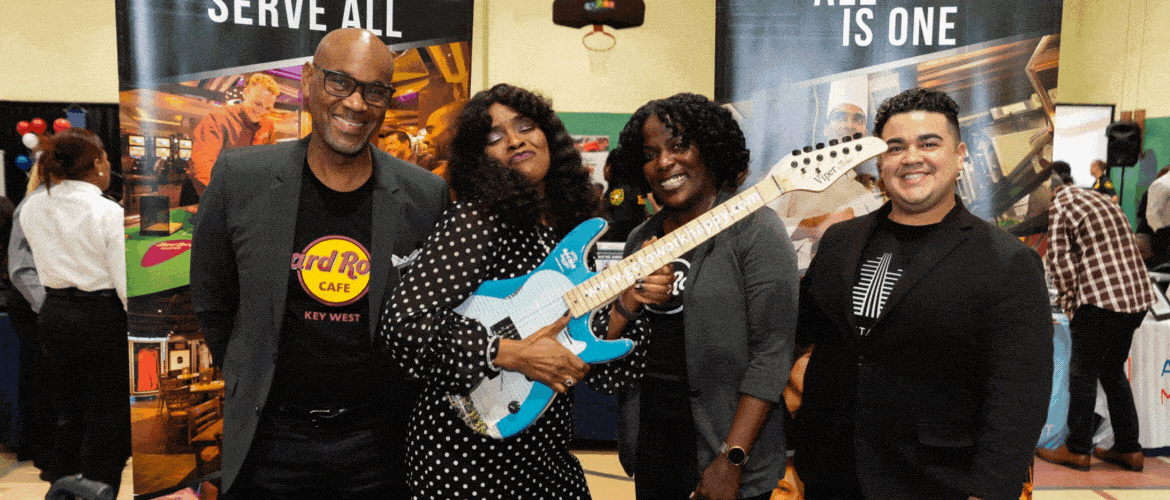 ---
DECEMBER
JOINT TAX & ESTATE PLANNING SEMINAR
The 21st Annual Joint Tax and Estate Seminar hosted by United Way of Broward County, Community Foundation of Broward and Jewish Federation of Broward County at Nova Southeastern University was a complete success! This educational seminar provided over 400 South Florida business professionals, investment consultants, attorneys, CPAs and financial advisors with in-depth knowledge of the current and future state of financial planning.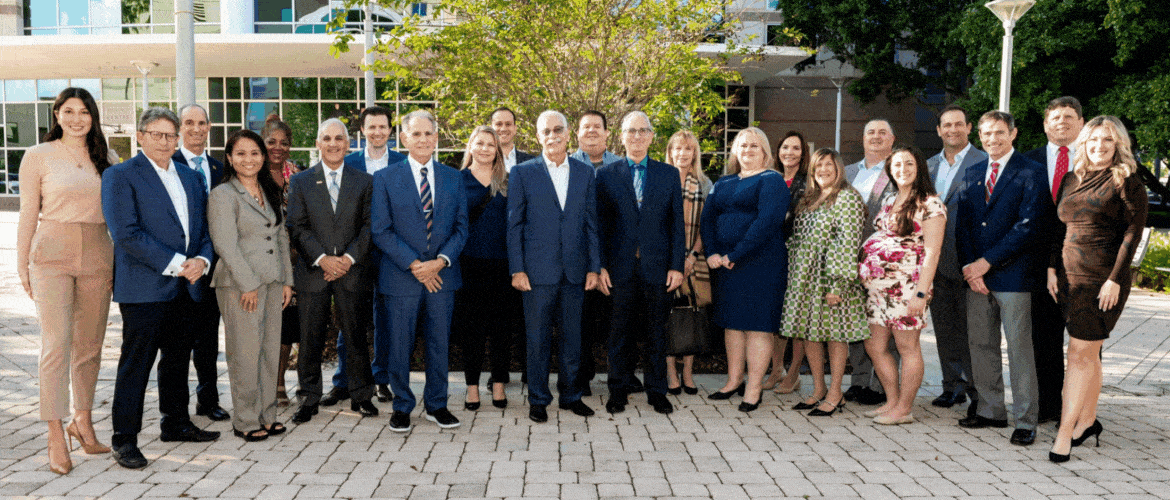 ADOPT A FAMILY
In early December, United Way of Broward County's Commission on Behavioral Health & Drug Prevention held its Annual Adopt a Family event. Over 300 gifts were given to families thanks to the generosity of various sponsors, community organizations and charitable individuals.


WOMEN UNITED MAGNOLIA LUNCHEON
To close the year strong, United Way of Broward County's Women United held its 11th Annual Women United Magnolia Luncheon. Over 350 guests were in attendance to celebrate women of strength, perseverance and dignity at the Seminole Hard Rock Hotel & Casino!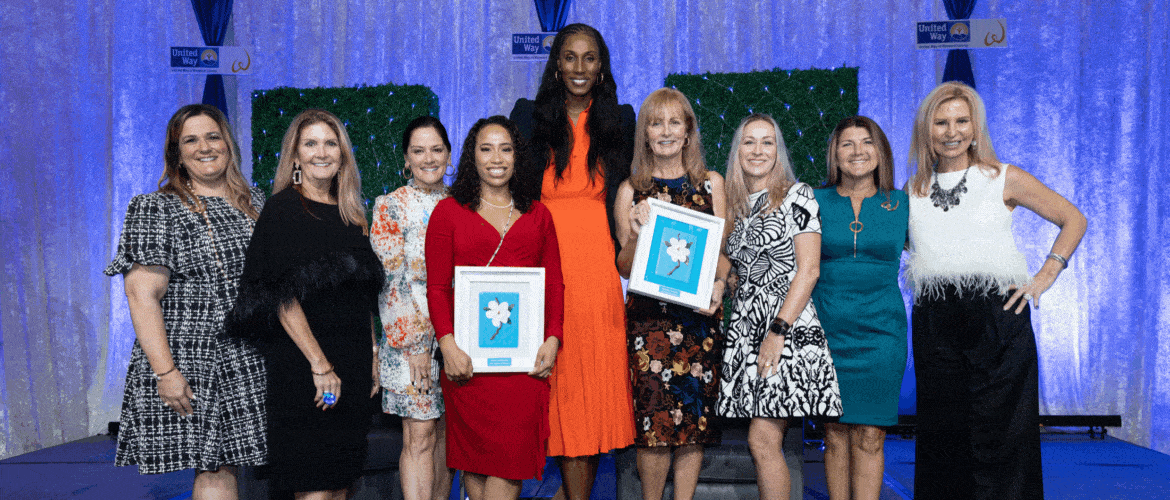 JM FAMILY ENTERPRISES ANNUAL CAMPAIGN
This year's JM Family Enterprises campaign has been a slam dunk! In December, JM Family Enterprises held a slam dunk contest, basketball tournament, cash grab, Family Feud game, mini health and wellness fair and a Veterans Day BBQ to raise funds for our United Way.
Thank you to JM Family Enterprises for supporting our mission to uplift Broward County!