READ ACROSS AMERICA SUPPORTS LITERACY FOR ELEMENTARY-SCHOOL STUDENTS


Here are 5 facts about reading that could surprise you:
An estimated 40% of students are considered poor readers.
Reading just 20 minutes per day can total reading 1.8 million words per year.
Reading is the fastest way to build vocabulary — children learn 4,000 to 12,000 words every year by reading.
Kids in classrooms with mini-libraries read 50% more than kids without classroom libraries. 
And as Dr. Seuss said: "The more that you read, the more things you will know. The more that you learn, the more places you'll go."

March is National Reading Month, and March 2nd, 2023 was National Read Across America Day — a day that celebrates reading activities and supports literacy among young students.

This day of celebration and service was established by the National Education Association in 1998 to help get children excited about reading. The day occurs each year on the birthday of beloved author Dr. Seuss, and discovering his colorful characters is the perfect way to get young students interested in reading books.

On Read Across America Day, students, teachers, parents and community members come together to celebrate the joy of reading — and last week, United Way of Broward County and Women United, one of United Way of Broward County's Affinity Groups, hosted a reading party with young students and teachers at Sunland Park Academy in Fort Lauderdale.

More than 50 donors and volunteers with Women United read The Lorax by Dr. Seuss to over 500 children at Sunland Park Academy, and each student received a new copy of The Lorax to build an at-home library.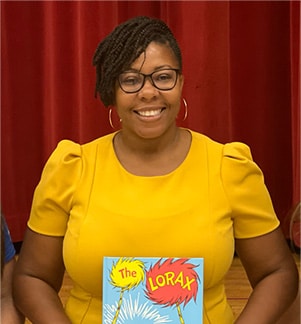 "This event means everything to me and our school, and our students look forward to it every single year. The children get to see other people in our community who care, people who provide a variety of support on different kinds of learning projects," says Nikia Ragin, principal of Sunland Park Academy.

"United Way of Broward County is honestly our favorite partner, and we also count on its ReadingPals program to support the learning development of our students who are in the most need. Women United brings the party and the impact every year!"

Women United is a diverse, vibrant network of women donors who are delivering meaningful actions that are solving Broward County's most critical issues and that are making a tremendous impact to thousands of people in our community.

"This event is the event that got me involved as a volunteer with ReadingPals. When I first came to this school, I immediately knew I had to become involved," says Erika Axani, a member of both Women United and the Alexis de Tocqueville Society. "I have been coming on site to Sunland Park Academy every week for five years, I have been with the same teacher the entire time, and the students and I have developed incredible bonds."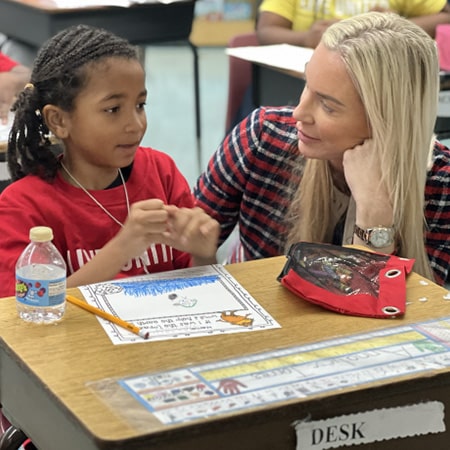 "I especially love this event because of it shows the power of Women United. A lot of us are moms, and a lot of us know the struggles of being a parent with young children who come home after school with homework. With Read Across America, we get to share our love for reading and our love for people in our community. It truly is a joy. I encourage anyone that wants to be a part of Women United's great work to join us!"

Honoring Women United's great work also is one way that United Way of Broward County is commemorating Women's History Month during the entire month of March — a time to celebrate and highlight the unique contributions that women are making to improve society.

Celebrate with us by joining our Women United — and become a part of the collective power that is improving the lives of children, adults and seniors who live in Broward County.

Plus there is so much that you do to make Broward County a healthier, better place for all:
Any contributions of your time or donations make an enormous difference to the well-being of all who live in Broward County.