During March, United Way of Broward County is celebrating Women's History Month, and we are giving extra focus and attention to the accomplishments of strong, determined women in our community who are making incredible differences.

One of these women who has an extraordinary story to share is Lisa Lutoff-Perlo — current chair of our United Way's board of directors and long-standing member of our Alexis de Tocqueville Society and Women United. She is president and CEO at Celebrity Cruises, a multi-billion-dollar cruise brand within the Royal Caribbean Group, and a recognized trailblazer in the global hospitality industry.

Under Lisa's leadership, Celebrity Cruises revolutionized the cruising industry with its fleet of relaxed luxury resorts at sea and became the first ocean cruise line to ever earn the prestigious star awards from the Forbes Travel Guide.

Throughout her 37 years with Royal Caribbean Group, Lutoff-Perlo ranks as:
the first female senior vice president of Hotel Operations at Celebrity Cruises
the first woman in the industry to oversee both hotel and marine operations when she was named executive vice president of Operations in 2012
the first woman appointed as CEO of a brand in the Royal Caribbean Group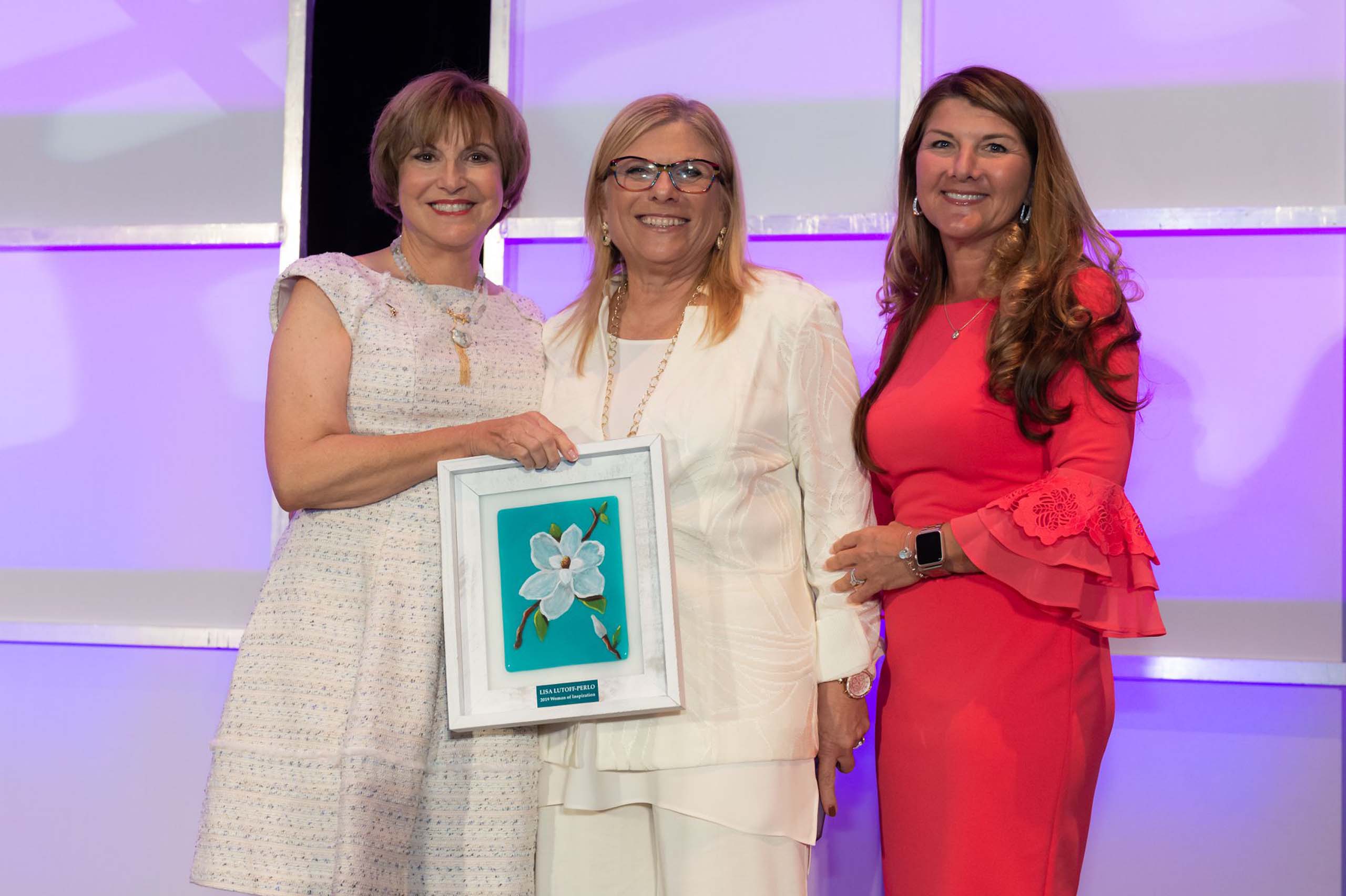 Lisa also worked to increase the percentage of women on the bridge to 32% — when the industry average is 2%. In addition to serving as the chair of our United Way's board, she is active with many nonprofits in South Florida, and she is a recipient of many community-based awards, including Women United's 2019 Women of Inspiration award.

We recently had a conversation with Lisa about her decades-long contributions to United Way of Broward County and her deep commitment to Broward County.

What inspired you to become actively engaged with United Way of Broward County?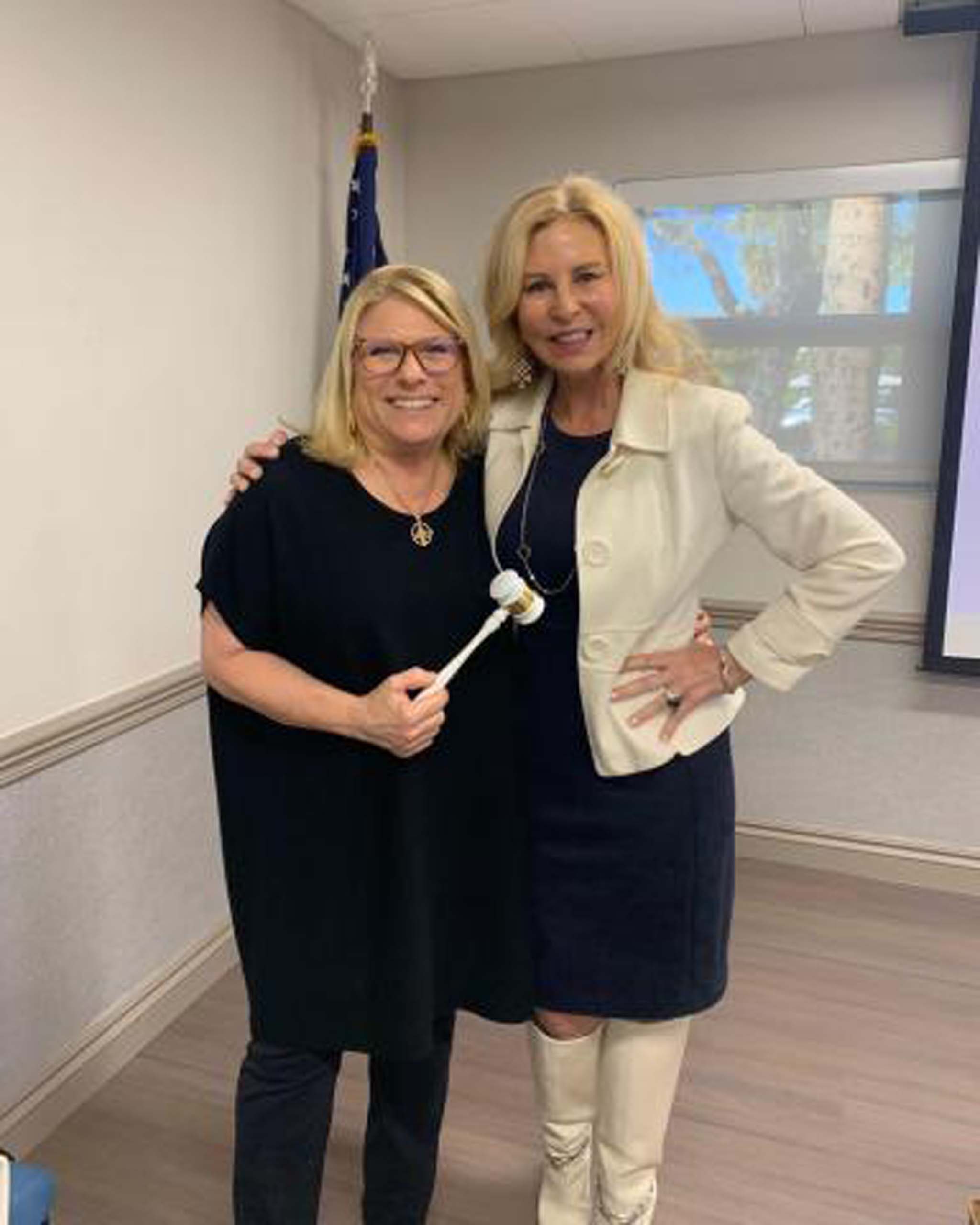 Lutoff-Perlo: I wanted to become active and involved with the board of directors for a nonprofit organization, and it's really important to give where we live. My family lives in Broward County, and Celebrity's ships sail from Port Everglades, adding to my desire to do whatever I can to help our community.

United Way of Broward County rose to the top for me because of the extensive and expansive impact it has made and because all donations go directly to programs and partners that help people in our community. My first position on our United Way's board was in 2008, and I truly believe in the mission of United Way of Broward County. Our influence is so powerful that it is reaching other parts of the U.S., and an outstanding example of this influence is the growth of MISSION UNITED. This program started with our United Way 10 years ago, and now it has expanded across the country. It's incredible.

Which of United Way of Broward County's pillars stands out to you the most and why?
Lutoff-Perlo: Our success is due to the sum of all the parts. The advancement of the community only can be accomplished by aligning all of our pillars — Health, Education and Financial Prosperity. These foundations are interdependent. For example, the well-being and education of our community's children are critical, and their success depends on the financial stability of their parents, which, in turn, depends on the financial stability through affordable housing.

I work in the hospitality industry, which in many ways is the economic engine of Broward County, and I want to make sure that people who work in this industry have tremendous support for their well-being. When everyone has stability and support, then our community only becomes stronger and better.

Is there a particular moment or memory that stands out for you during your tenure with United Way?
Lutoff-Perlo: Women United's Magnolia luncheon is a must-go event for me every year, and Celebrity Cruises is one of its proud sponsors. Being surrounded by the collective power of women who are focused on doing good for others, lifting others is always inspiring for me. When a coalition of women forms, powerful actions and results happen.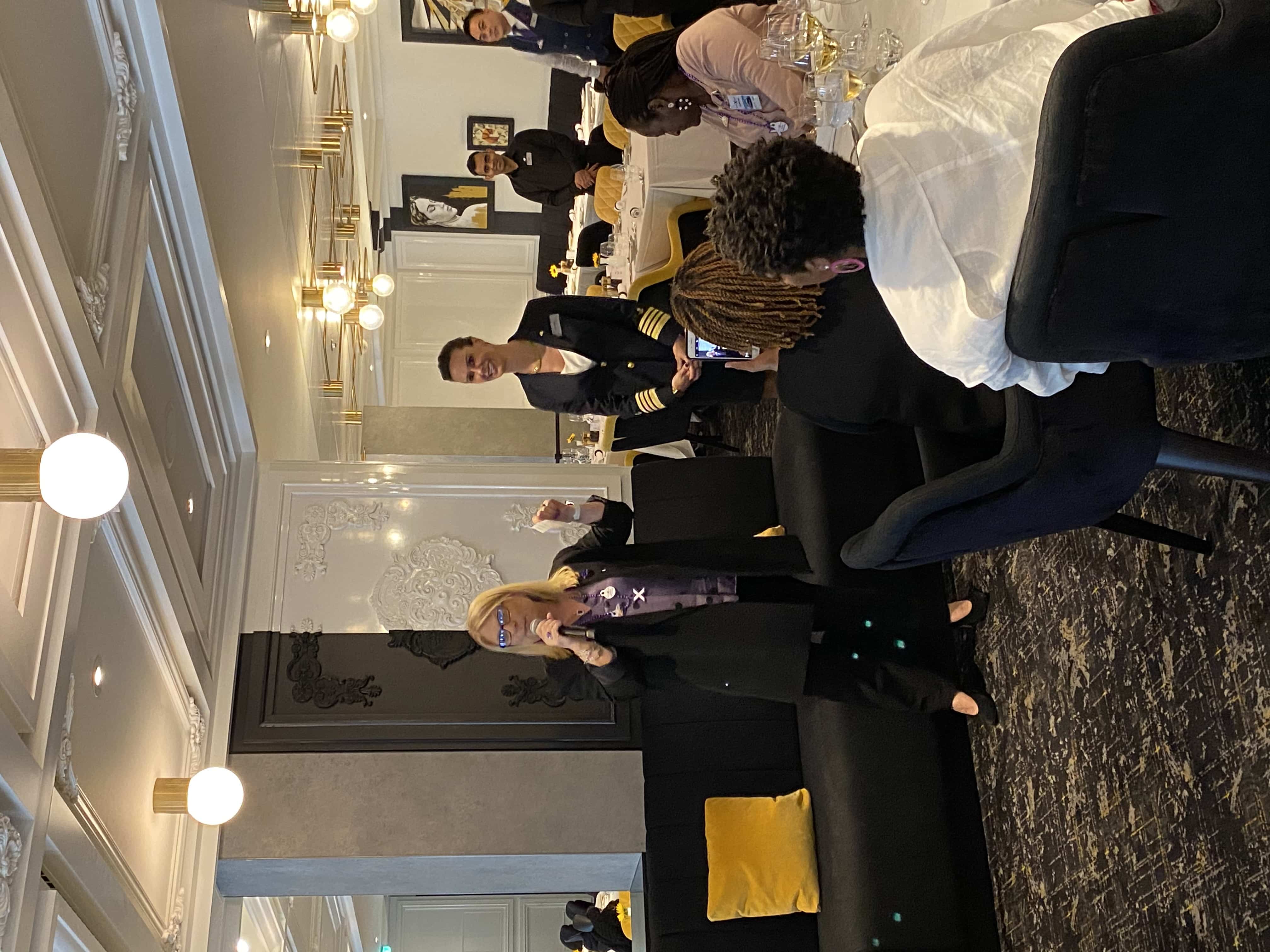 Another big highlight for me was on International Women's Day in March 2020. Celebrity Cruises hosted 75 women Veterans on our award-winning ship Celebrity Edge, and I can't tell you how excited these women were and how excited our female team of officers was to greet them. That day, Celebrity Edge made history by having 100% women on the bridge, and we raised $100,000 for MISSION UNITED. I'll never forget that day because we contributed a meaningful experience to women Veterans who have made incredible sacrifices for our country.

What are important facts that you think other people should know about United Way of Broward County?
Lutoff-Perlo: The impact. Our United Way's impact is not theoretical. It is tangible. I have seen it, and as a CEO, I have to see results, and I always want to improve the value to our clients. I have been involved with United Way of Broward County for 15 years, and I have seen unequivocal, undeniable results. If prospective donors or volunteers knew all that United Way of Broward County has achieved, they definitely would be impressed.

What advice would you give to a potential donor or volunteer who is considering investing in United Way of Broward County?
Lutoff-Perlo: Look at all of our United Way information. Take a deep dive into the enormous changes we have made — even within the past year. We have such an extensive reach when it comes to the betterment of the entire community, and it's only growing.

I believe that we all have responsibilities to elevate others and that we have to feed the inspiration for future generations. By becoming a donor or volunteer for our United Way, a person will inspire and affect the lives of thousands of people in Broward County.

Plus, I am in awe of the leadership of our CEO Kathleen Cannon. She has tireless energy, commitment and passion, and the people of Broward County are fortunate to have her as an advocate, ally and champion.

Get active with United Way of Broward County!
Like pioneer Lisa Lutoff-Perlo, you too can make a world of difference:
.