THIS COLLABORATIVE WITH FP&L FOCUSES ON BUILDING TRUST WITH LAW ENFORCEMENT OFFICERS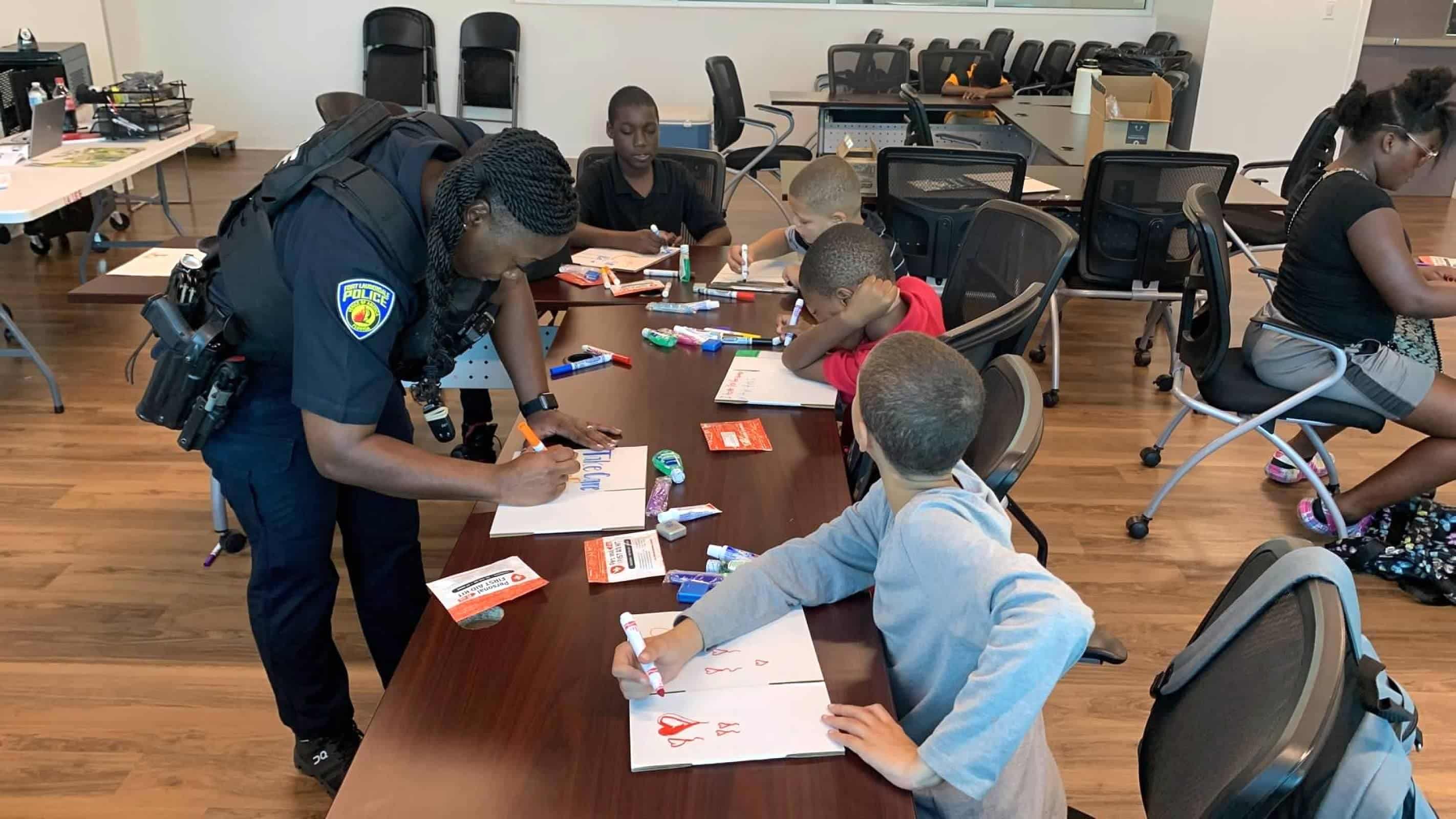 National Police Week is taking place this week — and Our United Way is honoring the thousands of law enforcement officers in Broward County for their dedication to keeping people safe and the care they give to people in our diverse communities.

Project EmPOWER is a joint venture between United Way of Broward County and Florida Power & Light that provides positive team-building interactions and fosters rapport between law enforcement officers and young people from ages 10 to 17. This program was launched in 2021 with a $1 million grant from FPL and its NextEra Energy Foundation.

For many young people, their first encounter with anything justice-related — whether in school, neighborhoods or social services — is through law enforcement agencies. The outcomes of this initial contact can have a tremendous impression on a young person.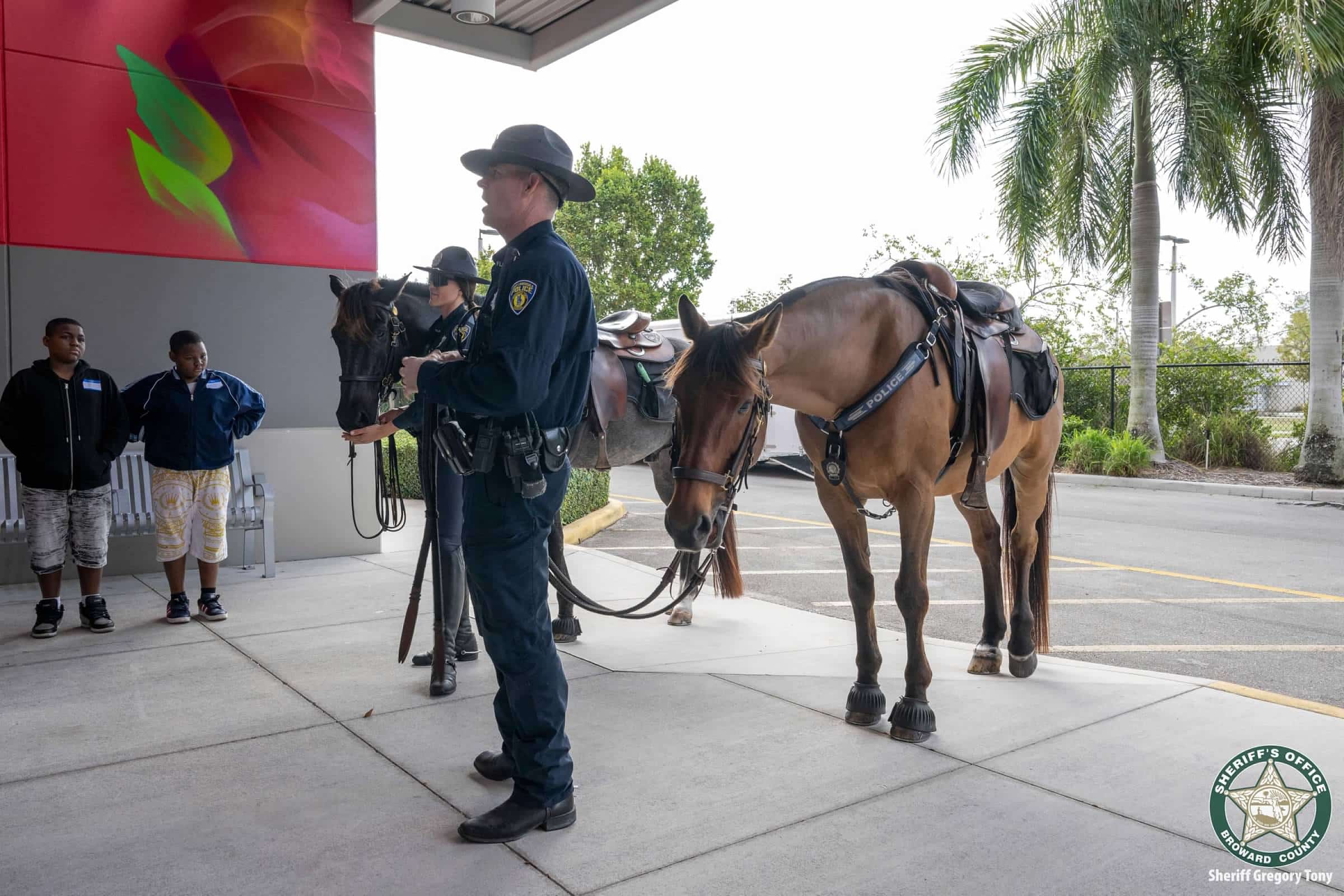 The goal for Project EmPOWER is to foster positive impressions and experiences creating long-term trust and rapport. Project EmPOWER's relationship-building activities and strategies have increased the efficacy of community policing and have promoted STEAM-related fields (Science, Technology, Engineering, Arts, and Math) helping build educational opportunities, social skills and self-esteem of the young participants.

It's been an incredibly productive and fun year so far for Project EmPOWER's participating schools and agencies — connecting almost 600 law enforcement officers and students of all ages across Broward County.

Highlights from 2023 so far include:
Build a Box of Positivity was held at L.A. Lee YMCA/Mizell Community Center in Fort Lauderdale where more than 42 young students from kindergarten to grade 5 participated in the community event. Personnel from the Fort Lauderdale Police Department and students constructed a box of positive affirmations to encourage self-esteem and well-being.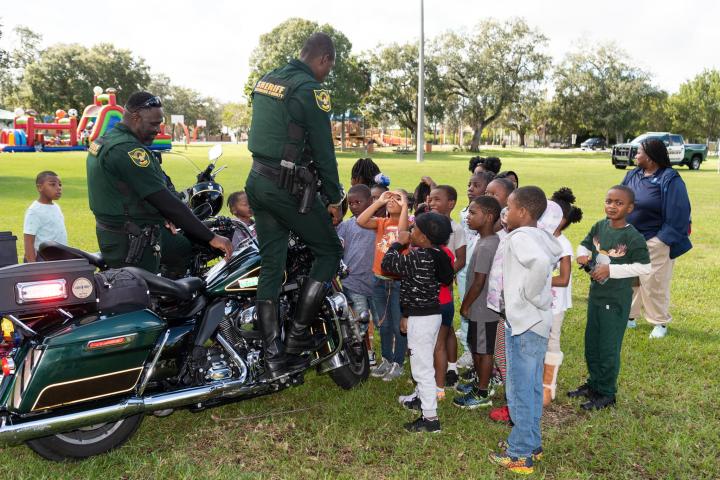 JA Career Bound Preparing Youth for Today's Careers included 30 students from South Plantation High School who explored the pros and cons of social media with the support of the Broward Sheriff's Office (BSO). The students also visited the BSO hanger where specialized units (Dive, Bloodhound, Aviation, IT Mobile Command, and SWAT) conduct their trainings. The students participated in breakout sessions, they learned about each unit and the path/training to joining them.
 
Nova Middle School students and officers with the Davie Police Department participated in Self-Care Day at Nova Middle's campus. The school resource officers and the school group Aspiring Beautiful & Confident Girls reflected on their personal life experiences, the school, its culture and the tragic event that took place at Marjory Stoneman Douglas High School in February 2018. Participants also enjoyed spa treatments that included facials, manicures and pedicures. After this experience, participants created self-care cards, learned about the chemical makeup of beauty products and made lip balm for themselves.
 
Deputies from the Broward Sheriff's Office and 20 young people from the Urban League's Crime Prevention and Intervention program participated in team-building activities and transformative conversations at Broward College's Tigertail Lake Recreational Center. The group worked together to complete a rope-climbing course facilitated by the staff at Tiger Tail, and afterward, they engaged in conversations about the current state of policing efforts, personal and sometimes difficult experiences with law enforcement, and actions that can strengthen the relationships between law enforcement officers and young people.
 
Nova Middle School, Personalization for Academic and Social Emotional Learning (PASL) students and school resource officers (SRO) with the Davie Police went to iFLY Indoor Skydiving in Fort Lauderdale. The students learned about the effects that wind speed and gravity have on flying and then participated in the flight school where they were able to experience flight individually. The SRO at Nova Middle was instrumental in motivating the students to participate, and she discussed her role with the youths as an officer on campus.
 
Fort Lauderdale Black Police Officer Association and its Youth Behind the Shield program at Dillard High School, comprised of nearly 40 students, held their 2023 coastal beach clean-up at Fort Lauderdale Beach. City Mayor Dean Trantalis attended and gave an encouraging speech to the students. Plus the young attendees learned about the benefits of keeping the beach clean and the marine life that lives along the shoreline.
 
Alternative Spring Break included students from kindergarten to grade 5 who participated in the Rock Island Beautification Project at Rock Island Elementary School in Fort Lauderdale as well as over 50 students who participated in the event Gardening with LEOs at Gulfstream Academy in Hallandale.
 
Project EmPOWER in partnership with StreetWaves held two fishing excursion trips with several young people and law enforcement officers from the Broward Sheriff's Office (BSO). This excursion was provided through a partnership with the BSO Neighborhood Support Team under the leadership of Captain Renee Patterson.
 
The Urban League of Broward County held Youth Justice Day — an event where families, law enforcement, and community leaders address the state of youth justice in our community. This year's event included a panel discussion with black law enforcement professionals, and the young people attended breakout sessions that outlined individual rights, restorative justice and mental health awareness.
By fostering bonds of trust and care between diverse groups of people and law enforcement agencies, Project EmPower is, without a doubt, building a better Broward County. United Way of Broward County and Florida Power & Light are very proud of the impact Project EmPower has made in the community. This program has an established, proven way for law enforcement agencies to develop positive community-building through a wide range of fun and meaningful outreach activities.

Get involved with the great impact of Project EmPOWER! Send an email to Georry Luberice, community engagement coordinator for Project EmPOWER, at [email protected]. He can connect a law enforcement agency to this program's community-building activities, coordinate school programs and answer any questions you may have.