BROWARD BACKPACK 2023 HELP BUILDS THE FOUNDATIONS FOR EDUCATIONAL SUCCESS


Shopping for school supplies and preparing for a new school year can be an exciting time for many families. However, the average cost that a family can expect to spend on back-to-school shopping this year is $900. For some adults in our community, this time is met with concerns about being able to afford these expenses. For their children, it is met with distress as being the one in class with incomplete or substandard school supplies.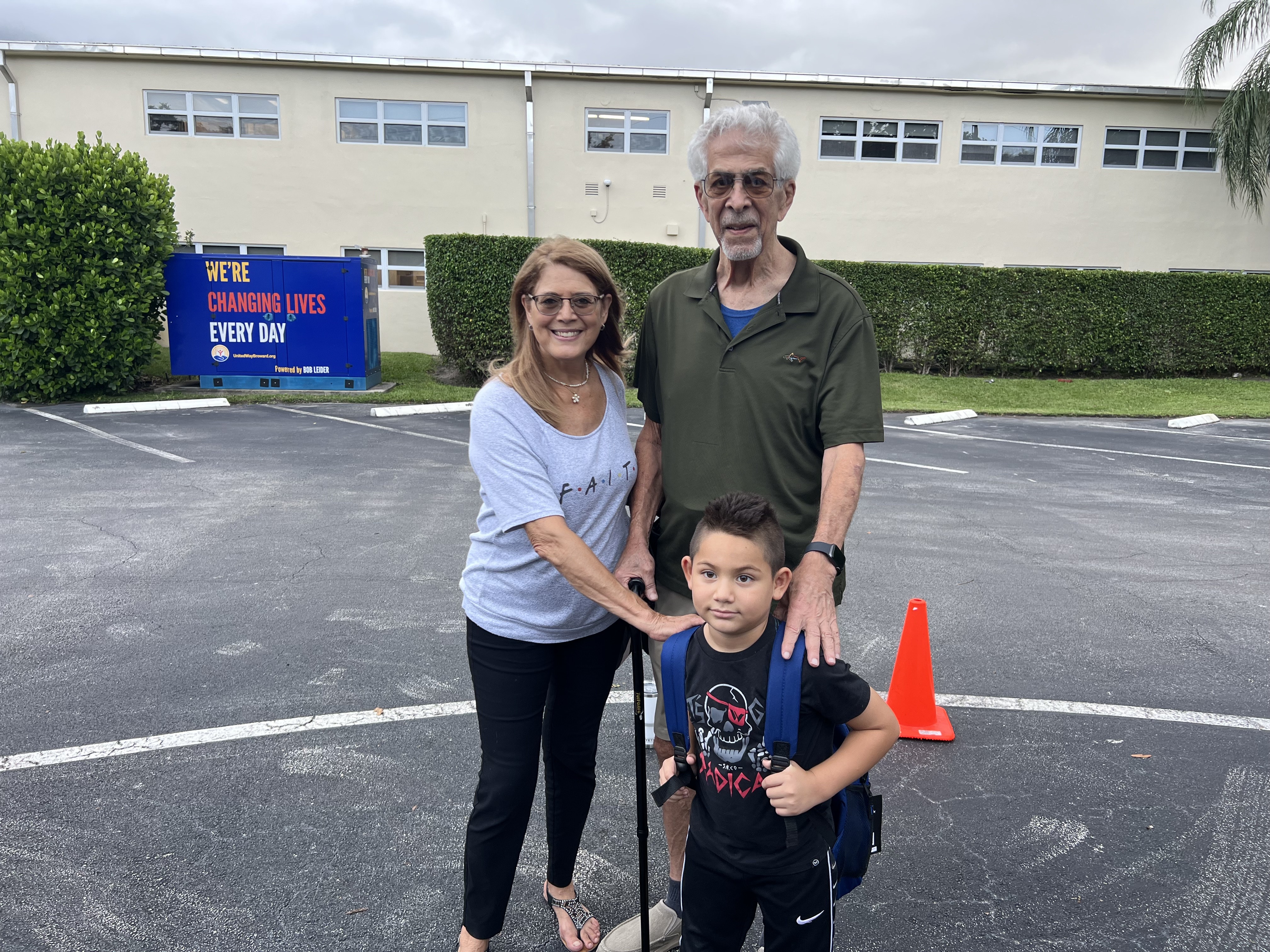 Donations of school supplies are needed all year round, but never more than during the back-to-school hustle. This September, hundreds of students from financially insecure backgrounds in Broward County now will be starting the year confidently and be ready to learn with new school supplies and backpacks — thanks to the generous support from donors with United Way of Broward County!

The Backpack Broward drive, held every year from July to August, provides students with a new backpack filled with school supplies to help them thrive: pencils, pens, folders, markers, notebooks and much more. We received donations from corporate sponsors and individual sponsors, over 30 volunteers helped us assemble and fill backpacks with supplies, and on August 9, employees from our United Way were on hand to distribute the materials to very excited schoolchildren and their parents.

Highlights of United Way of Broward County's Backpack Broward 2023 include:
775+ backpacks were collected
More than 300 families of Veterans received backpacks, and the remaining backpacks were distributed to children in need across our community through our partners
Nearly $10,000 in corporate gifts were donated
Over $4,000 in individuals gifts were contributed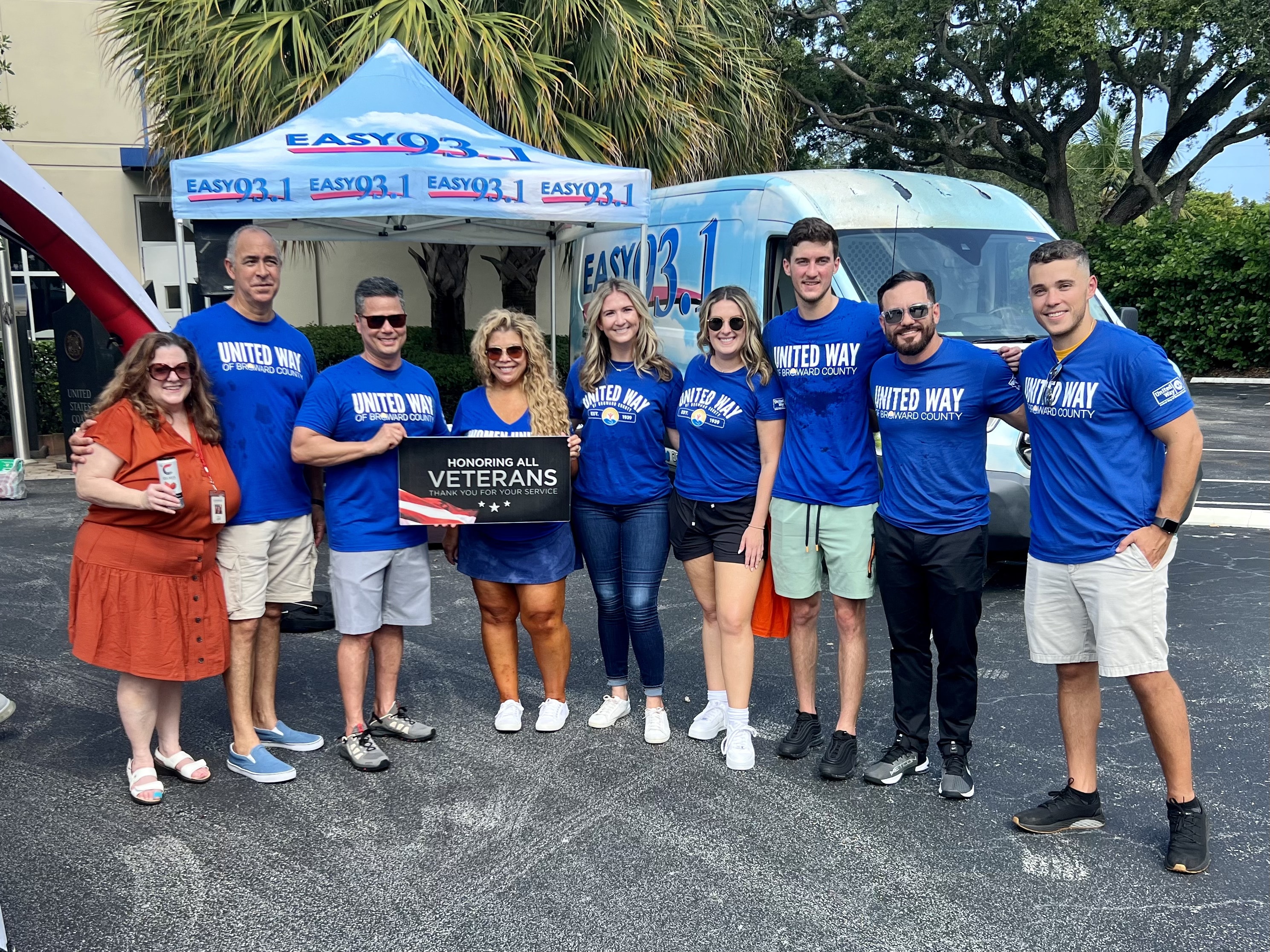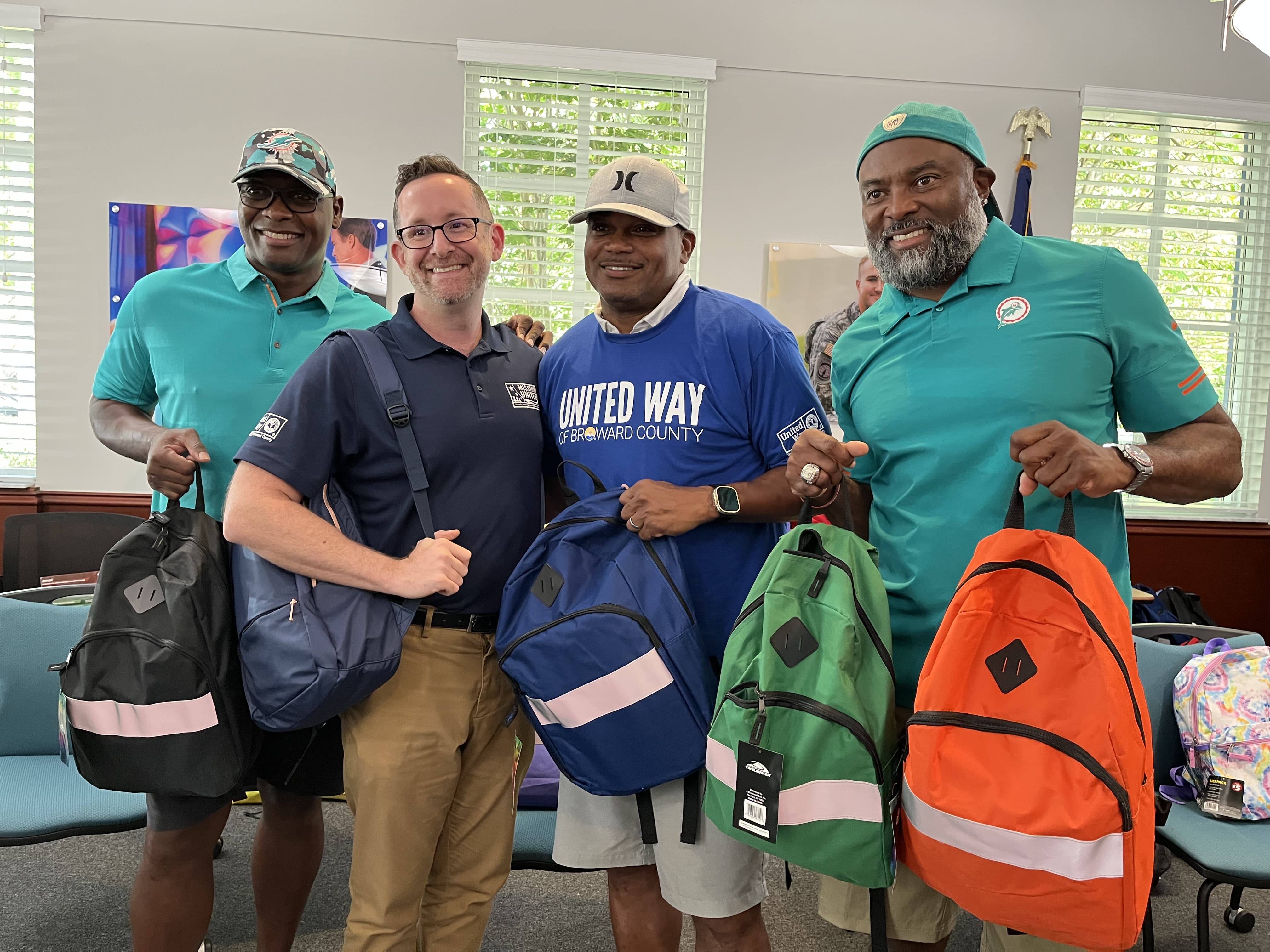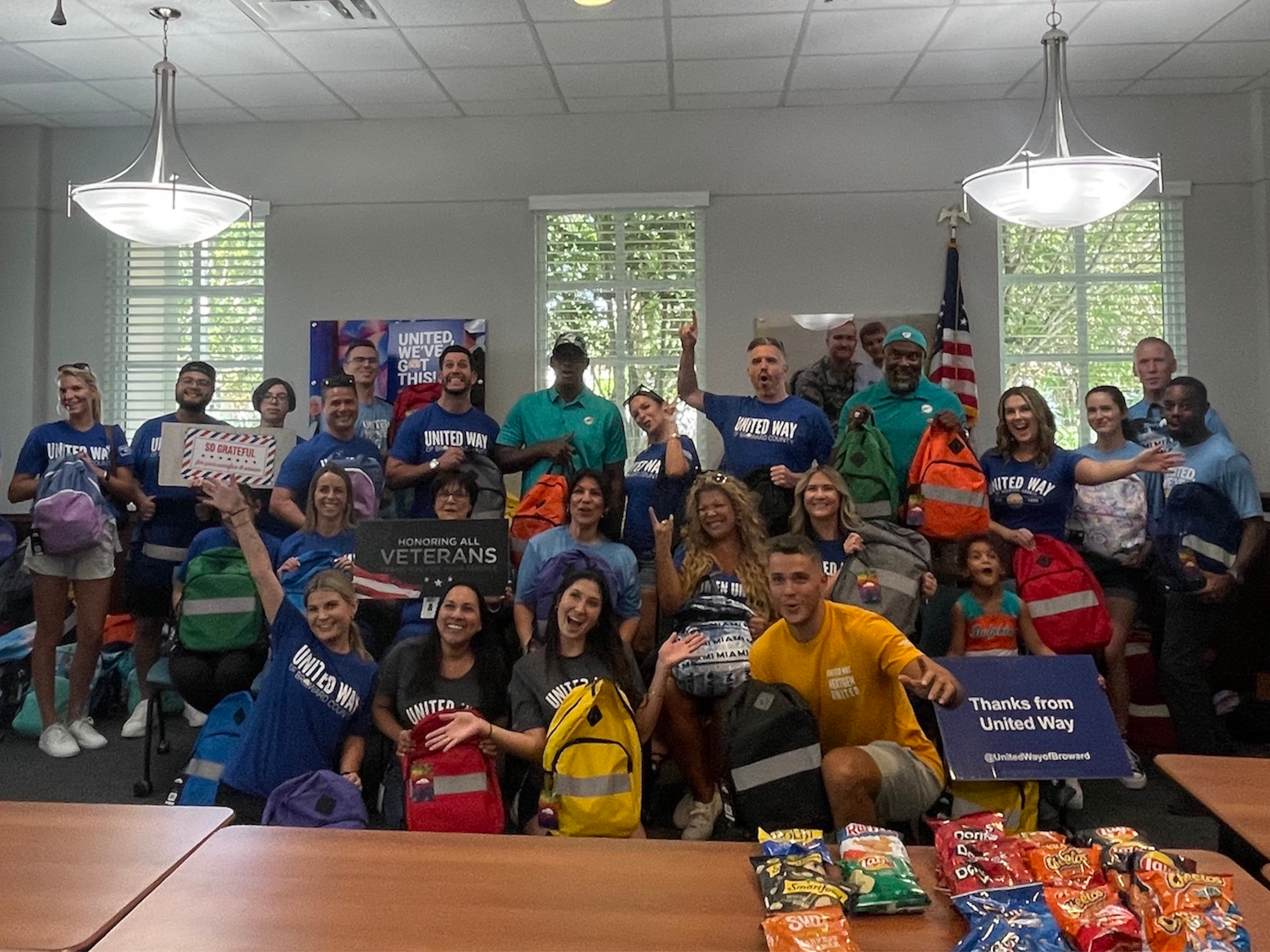 Several renowned personalities in South Florida joined us for this event, including former Miami Dolphins Terry Kirby, Lamar Thomas and Shawn Wooden as well as Ellen Jaffe from Easy 93.1 FM Radio. "As Dolphins players, we love giving back to our community, especially with United Way of Broward County, which is a great organization" said Kirby. "Because of Backpack Broward, these kids are getting a great start to the school year."

"We have to take care of the children in our community," said Jaffe. "Easy 93.1 is excited to be here every year with United Way of Broward County. This event is a great celebration of people coming together to support so many families."

It is a wonderful experience to see the families as they receive their new backpacks (and in a variety of colorful styles).

"United Way of Broward County is deeply invested in helping our children succeed in school. We are supporting high-quality education for children and young adults through our own programs, community partnerships, grants, outreach and events, public awareness and more," says President and CEO Kathleen Cannon.

"Backpack Broward is one of numerous initiatives throughout the year where our donors, volunteers, community partners and employees come together to build the foundations for success for children and young adults from pre-k to grade 12. I know how much support like Backpack Broward 2023 means to parents as they get ready to send their children to school. We are helping families who otherwise can't afford these supplies and helping provide an equitable start for children."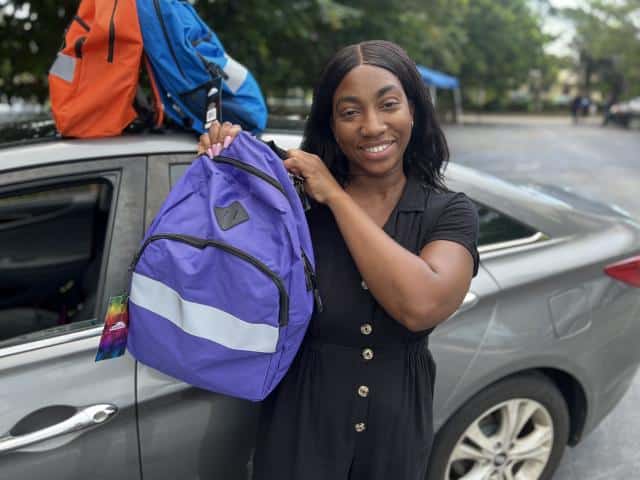 These new backpacks filled with school supplies are more than just pencils, paper and notebooks. They ease a financial burden on lower-income families, and they provide dignity, self-esteem and empowerment for students. Experiences like Backpack Broward 2023 only can happen because of caring, committed donors and volunteers. Your support and generosity in our wide variety of programs and initiatives can increase educational opportunities for thousands of children in our community.

United, we are making Broward County a better, stronger community place for everyone who lives here. Get involved. Your investment goes a long way in changing lives!