DISCOVER HOW YOU CAN COMMUNICATE IN A WAY THAT PROMOTES UNDERSTANDING AND DISPELS STIGMAS AROUND MENTAL HEALTH


BY LATRICE SAMPSON RICHARDS, LPC-S, LMHC L, DIRECTOR OF HEALTH INITIATIVES AT UNITED WAY OF BROWARD COUNTY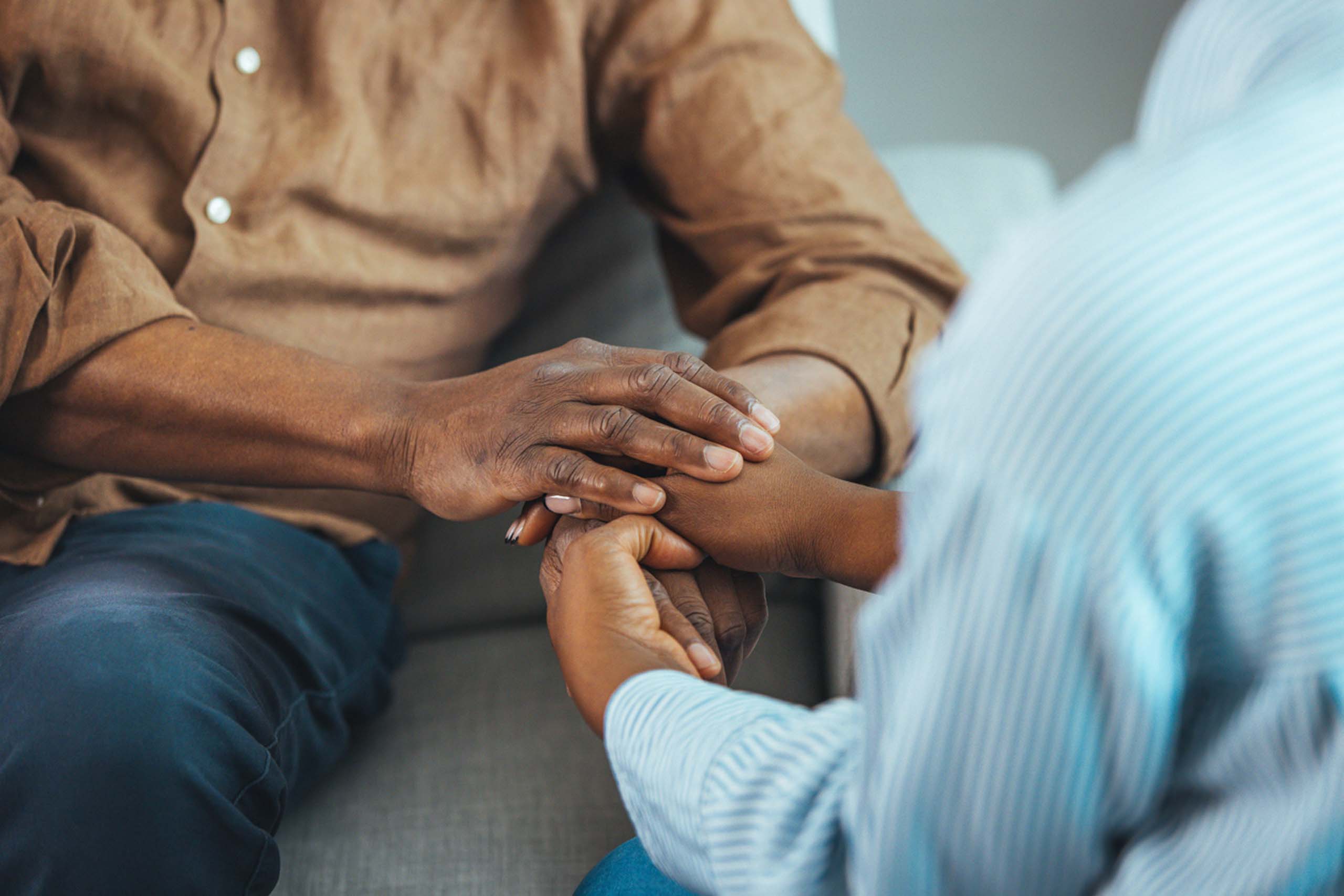 The entire month of September is recognized as National Suicide Prevention Month — and United Way of Broward County is extremely committed to creating awareness about this topic, advocating for prevention and inspiring people in our community to help save lives.
At our United Way, we know suicide prevention is paramount every single day of the year. Suicide is the second leading cause of death in Broward County of persons from ages 15 to 24, and it is among the top 10 leading causes of death in Florida.
United Way of Broward County's staff, volunteers and community partners work tirelessly on a daily basis to shine a light on this topic and promote a clear message that help is available.
It only takes one person to make a difference, and you can be this person. One significant way you can encourage hope and empower people who are affected is by how you talk about suicide. The words you use matter. You can help eliminate the misunderstandings and negative perceptions that prevent people from speaking up and getting support by choosing words that are clear and neutral.
Being mindful of our language is not about being politically correct — it's about saving lives. Silence or insensitivity can make matters worse. Here are examples of how you can talk about suicide in a way that demonstrates empathy and compassion: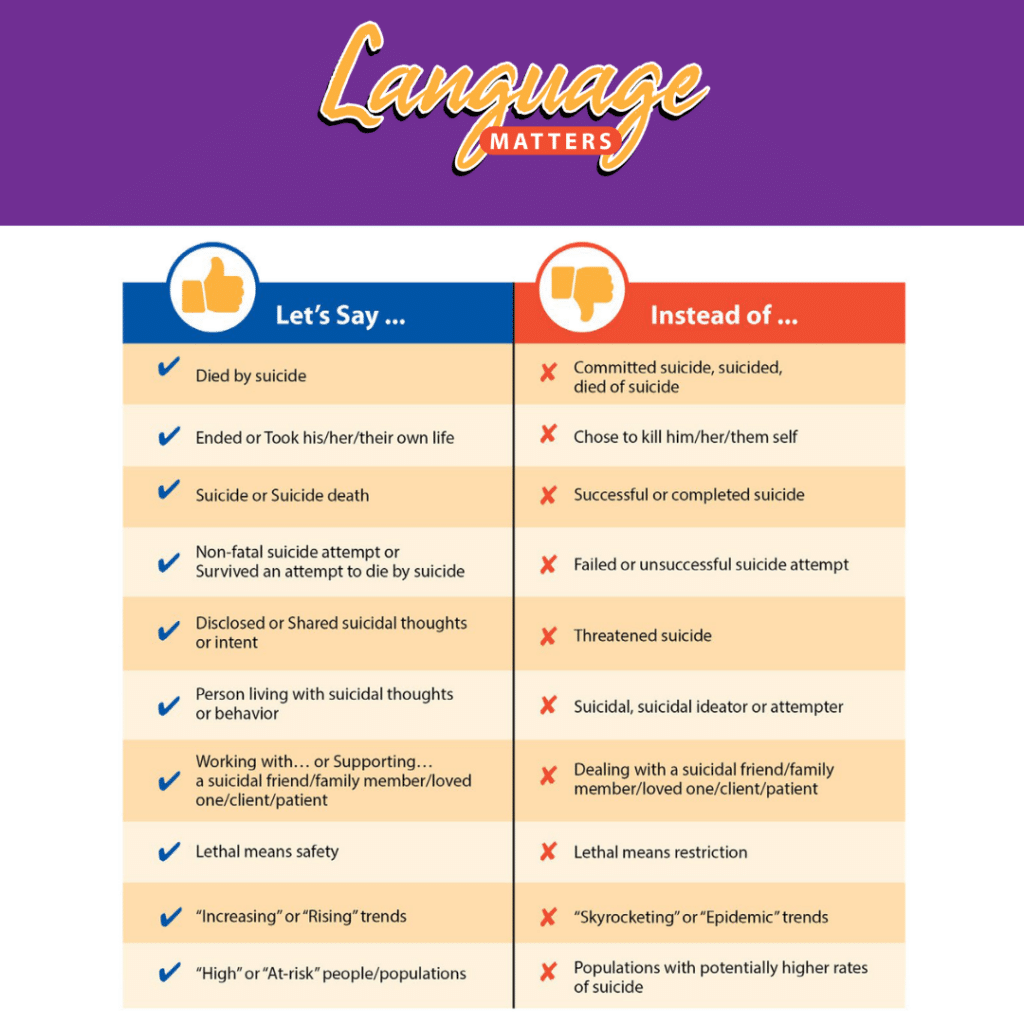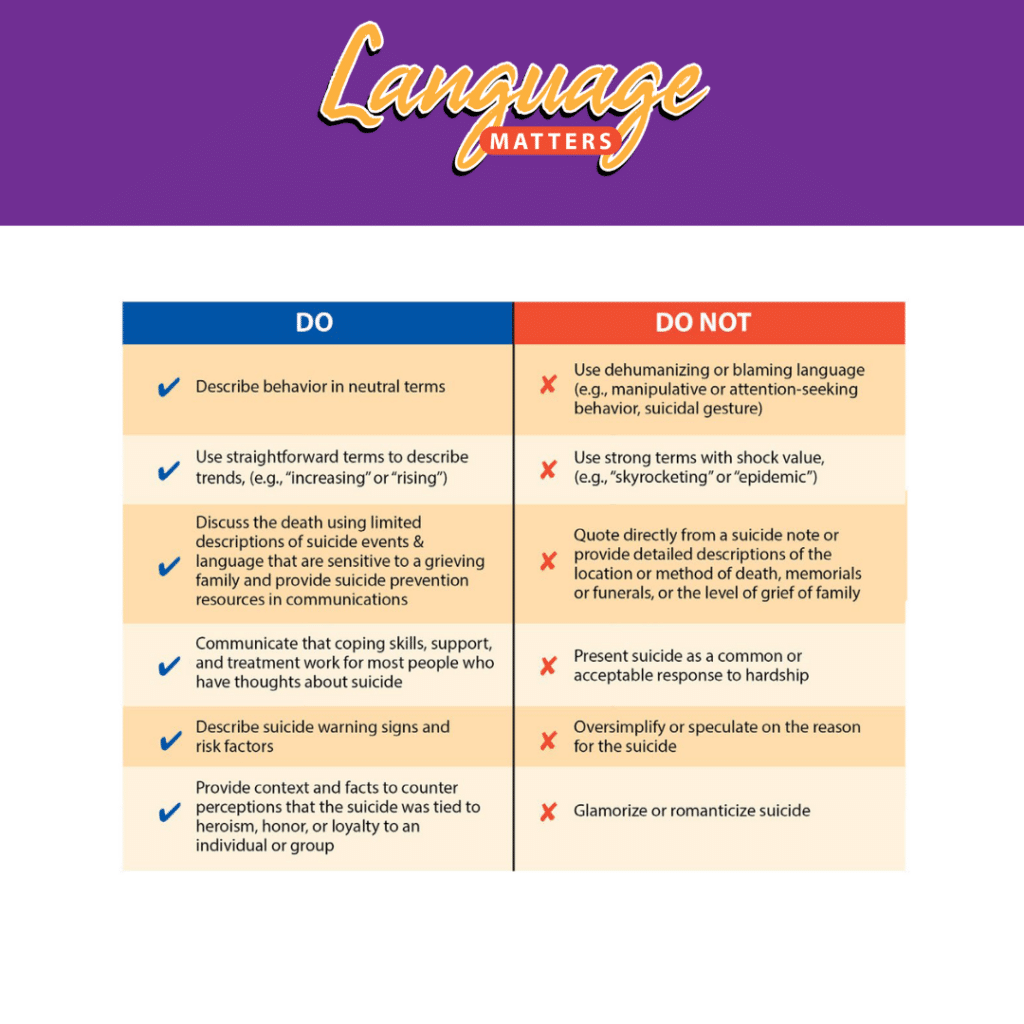 Together, we can change the way the world perceives and treats people facing suicide, and learning how to talk about suicide in a respectful way has the power to save lives. When we all put in this effort, we will see a fundamental shift in the way society addresses this issue. And when we help bring a sense of safety to an person at-risk, then we can improve communication, open an dialogue free of judgment and provide higher levels of care and support.

Suicide Prevention Month is an important time to recognize because it can reduce stigmas around mental health, it can foster compassion, it can connect those affected to resources for treatment and it can make our entire community healthier.

How can you be an active participant in Suicide Prevention Month?
Raise awareness — Reducing negative perceptions around suicide and mental health enables more and more people know they can reach out for help. United Way of Broward County's Prevention Resource Center also provides a range of educational toolkits, podcasts, videos and more to strengthen prevention-related work.
Look out for others — Most of the people suffering from poor mental health do not reach out for help for fear of being judged or misunderstood. Be sure to look out for others, and check for warning signs. Helping people feel heard and understood makes a tremendous difference to their well-being.
Know these facts— Suicide is preventable, and help is available. If you or someone you know is experiencing a mental health crisis or displaying warning signs, dial 9-8-8 or send a text to 741741. When calling 9-8-8, Veterans should press 1.
And remember — It's okay to not be okay.