A SPECIAL TIME WHEN YOUNG PEOPLE ARE SPREADING COMPASSION, KINDNESS AND HOPE
BY EMILIA VILAIRE-MONCHERY, M.S., SENIOR DIRECTOR OF COMMUNITY IMPACT EDUCATION INITIATIVES AT UNITED WAY OF BROWARD COUNTY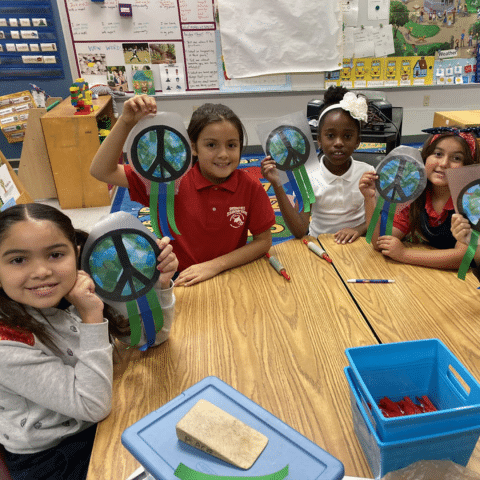 Support Choose Peace/Stop Violence by participating in our 14th Annual Choose Peace Week!

United Way of Broward County's Choose Peace/Stop Violence is a comprehensive, powerful initiative educating, engaging and empowering young people in our community. Its goals include:
preventing bullying behaviors and youth violence
fostering social justice awareness
creating safe and violence-free environments
improving school climates and academic performances
Since its inception in 2009, Choose Peace/Stop Violence has expanded into a collaborative partnership with Broward County Public Schools and Children's Services Council of Broward County — and together, we have changed norms, transformed cultures in our schools and created healthier communities.

This week — from September 18 to September 22 — is a unique time for Broward County's 331 public schools and 260,235 students. It is Choose Peace Week: an annual celebration comprised of daily activities and events promoting schools without fears of violence or conflict, empowerment of students as advocates for peace and safety, and the power of individual and collective responsibility.

The theme of our 14th annual Choose Peace Week is "Action for Peace. Fostering Peace," and every year before this commemoration, we engage students in Broward County with a friendly contest where they make posters illustrating ideals of peace and this year's theme. Categories for the poster contest includes elementary schools, middle schools and high schools.

We kick-offed this celebratory week by unveiling the winners of last year's poster contest in each category. The theme of this year's posters contest was "Build Peace. Grow Positive Norms" — and big cheers to each of the winners for this year's poster contests. Well done!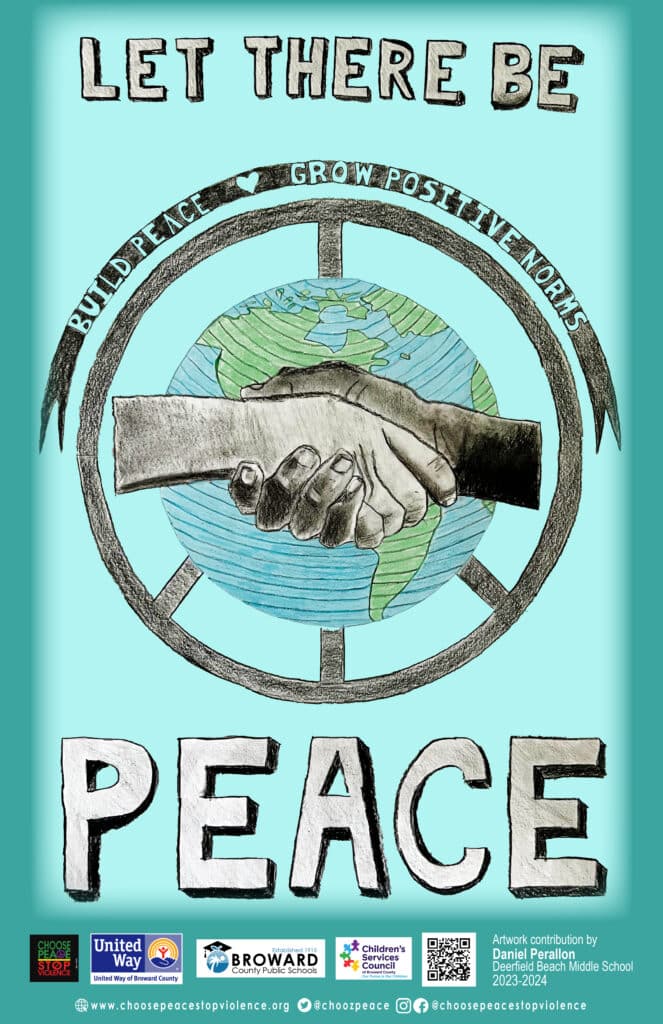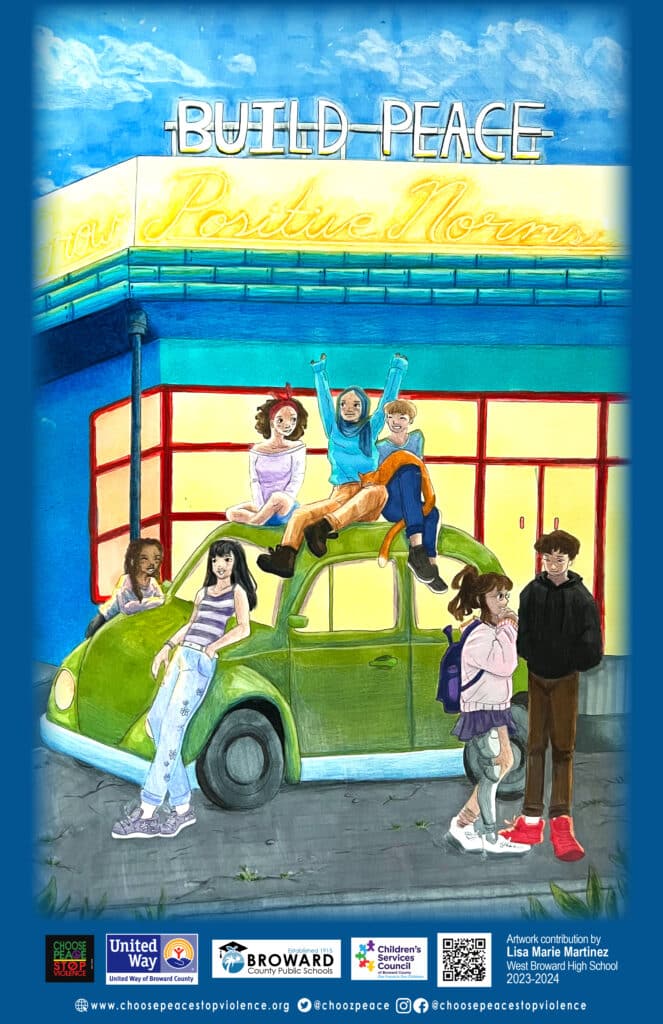 All of the submissions by participating students were extraordinary, and we thank these artists for helping celebrate, expand and uncover the positive in our schools and communities.

For Choose Peace Week, United Way of Broward County suggests a wide range of activities on how students can participate, and examples include:
Chalk4Peace — Students are bringing sidewalk chalk and then beautifying their school's outdoor floors during recess or art classes with illustrations about their ideals for peace.
Wish Tree Project — Students are decorating trees with "wish tags," messages of hope and inspiration encouraging a better vision for our community and the world.
Pinwheels for Peace — After a discussion about what peace means to them individually, students write their feelings on one side of the paper and then draw their feelings on the other side of the paper.
Kindness Cards — With an activity originating at Pembroke Pines Charter Elementary, students in Broward County are creating cards and brightening people's day by leaving positive messages around their communities.
International Day of Peace — On Thursday, September 21, students are expressing their solidarity and commitment to peace by wearing white attire for International Day of Peace and then doing kind acts for classmates and adults.
Minute for a Moment of Silence — Also on International Day of Peace, students will observe one minute of silence at noon to meditate and envision peace for their schools and community. This simple act is designed to create a global "peace wave" — and you too can participate!
To view all of the great activities our United Way has outlined and suggested for celebrating Choose Peace Week, download this Peace Week Activity Guide.

Peace is needed today more than ever — and you can be part of the power, vision and courage to create a better world for all!

Get details about this powerful initiative by visiting Choose Peace/Stop Violence — and post your support on your social channels with the hashtags #choozpeace #browardprevention #leadingthechange #LIVEUNITEDBroward

For questions on how you can become a supporter and advocate for ChoosePeace/Stop Violence, please email Emilia Vilaire-Monchery, senior director of Community Impact Education Initiatives at United Way of Broward County, at [email protected].