OUR LATINO INITIATIVE IS A TRUSTED VOICE EMPOWERING OUR COMMUNITY
BY ANGELA VENTURA, DIRECTOR OF COMMUNITY BASED STRATEGIES FOR THE COMMISSION ON BEHAVIORAL HEALTH & DRUG PREVENTION AT UNITED WAY OF BROWARD COUNTY
Every year from September 15 to October 15 across the U.S., Hispanic Heritage Month celebrates the diverse cultures, rich histories, and countless achievements and contributions Latino-American individuals and communities have made to our society.
September 15th marks the start of Hispanic Heritage Month for many reasons. It is the anniversary for the independence of several Latin American countries, such as Costa Rica, El Salvador, Guatemala, Honduras and Nicaragua. Plus the independence days of Mexico and Chile are celebrated on September 16 and September 18, respectively.
Latino Americans total an estimated 17.8% of the total U.S. population, ranking as the largest ethnic minority, and 30.2% of the people in Broward County are Latino (nearly 600,000 people). Beginning in 1968, Hispanic Heritage Month has been celebrated through festivals, art shows, conferences, community gatherings and much more.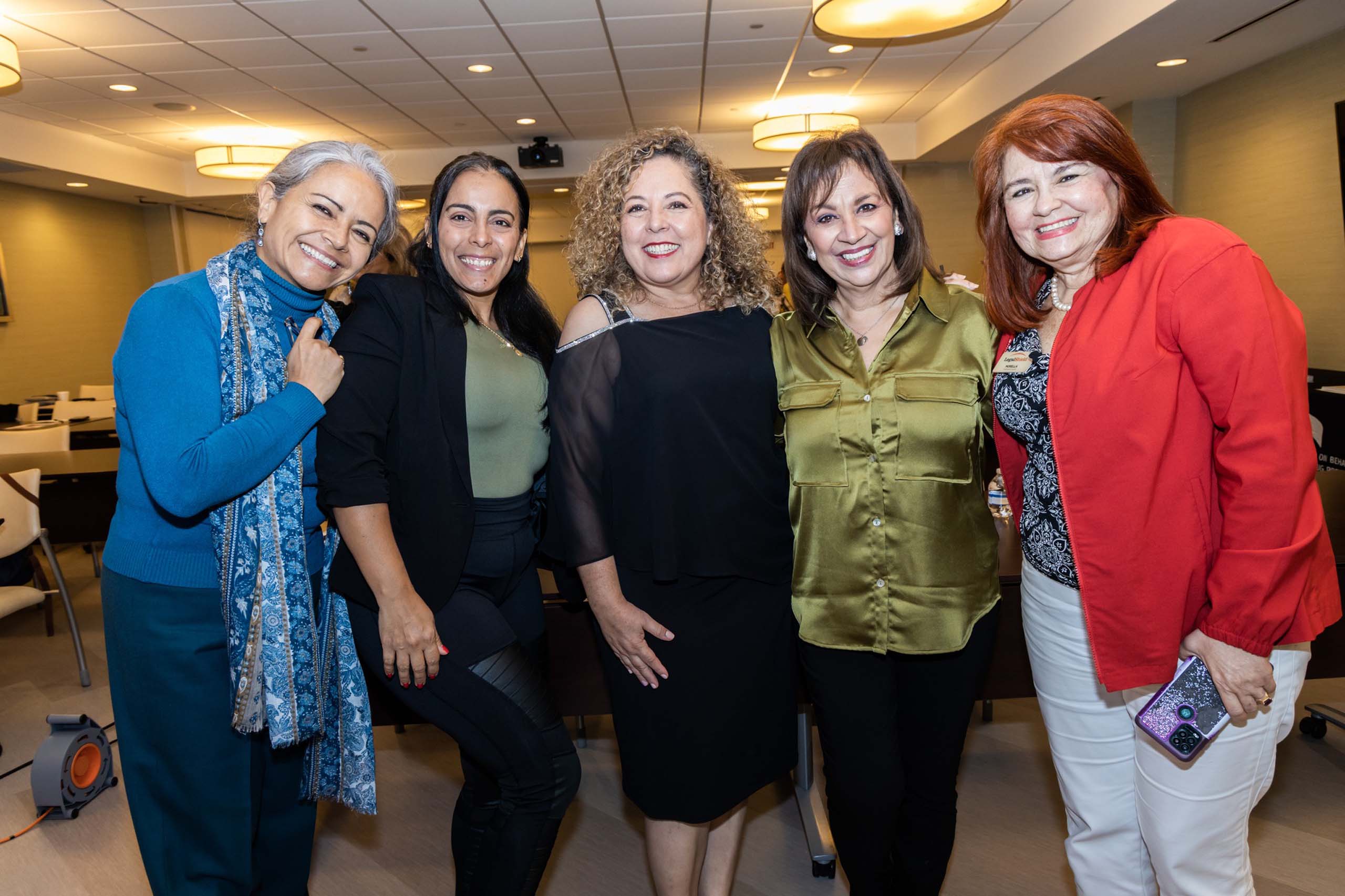 United Way of Broward County recognizes Latino individuals and communities have been essential to the prosperity of the U.S. — embodying the very best of American ideals and values. We love Hispanic Heritage Month because it emboldens the work we do every day — to ensure and promote equity and inclusion for every Latino student, individual, family and community.
Because 30% of the population in Broward County identifies as Latino, our United Way's Commission on Behavioral Health & Drug Prevention created the Latino Initiative Action Team in 2016 to build relationships, foster inclusion and bring a sense of empowerment to the rich diversity of people in our community.
Our Latino Initiative provides a wide range of programs, events and activities designed to embrace and energize vulnerable, lower-income Hispanic or Latino individuals and families. These services include:
education for alcohol and drug prevention among children and adolescents
trainings empowering parents with skills and knowledge to support their child's development
seminars on positive behavior and mental health
advocacy efforts to reduce poverty, discrimination, health inequities and food insecurity
partnerships with like-minded community organizations
public services announcements with Spanish-speaking media
workshops supporting stronger bonds among students and their families
activities to socialize, share information and build cultural connections
The Latino Initiative's 360-degree education campaign and mobilization of the Spanish speaking community has led to the annual, one-day conference Rompiendo Estigmas (Breaking the Stigmas). This free conference, presented completely in Spanish, showcases the latest research in behavioral health relevant to people in the Latino community. Participants become fully equipped with tools and information to overcome the multitude of challenges they or their families are facing.
Each year, attendance at Rompiendo Estigmas overflows to over 500 participants, and many have found so much value in the available support, resources, celebration and empowerment that they have expanded their collaboration with our Latino Initiative with our other events and services.
Watch this video where Sonia Alvarez of the Broward Sheriff's Office discusses the Latino Initiative's value, expansion and powerful impact on our community.
NUESTRA INICIATIVA LATINA ES UNA VOZ DE CONFIANZA QUE EMPODERA A NUESTRA COMUNIDAD
POR ANGELA VENTURA, DIRECTORA DE ESTRATEGIAS BASADAS EN LA COMUNIDAD PARA LA COMISIÓN DE SALUD CONDUCTUAL Y PREVENCIÓN DE DROGAS EN UNITED WAY OF BROWARD COUNTY
Cada año, del 15 de Septiembre al 15 de Octubre en todo Estados Unidos, el Mes de la Herencia Hispana celebra las diversas culturas, ricas historias y numerosos logros y contribuciones que las personas y comunidades latinoamericanas han hecho a nuestra sociedad.
El 15 de Septiembre marca el inicio del Mes de la Herencia Hispana por varias razones. Es el aniversario de la independencia de varios países latinoamericanos, como Costa Rica, El Salvador, Guatemala, Honduras y Nicaragua. Además, los días de independencia de México y Chile se celebran el 16 de Septiembre y el 18 de Septiembre, respectivamente.
Los estadounidenses de origen latino representan aproximadamente el 17.8% de la población total de Estados Unidos, lo que los convierte en la minoría étnica más grande, y el 30.2% de la población del condado de Broward es de origen latino (casi 600,000 personas). Desde 1968, el Mes de la Herencia Hispana se ha celebrado a través de festivales, exposiciones de arte, conferencias, reuniones comunitarias y mucho más.
United Way of Broward County reconoce que las personas y comunidades latinas han sido fundamentales para la prosperidad de Estados Unidos, encarnando lo mejor de los ideales y valores estadounidenses. Amamos el Mes de la Herencia Hispana porque fortalece el trabajo que realizamos a diario, que es garantizar y promover la equidad e inclusión para cada estudiante, individuo, familia y comunidad latina.
Debido a que el 30% de la población en el condado de Broward se identifica como latina, la Comisión de United Way sobre Salud Conductual y Prevención de Drogas creó el Equipo de Acción de la Iniciativa Latina en 2016 para construir relaciones, fomentar la inclusión y brindar un sentido de empoderamiento a la rica diversidad de personas en nuestra comunidad.
Nuestra Iniciativa Latina ofrece una amplia gama de programas, eventos y actividades diseñados para abrazar y energizar a personas y familias latinas de bajos ingresos y vulnerables. Estos servicios incluyen:
Educación para la prevención del consumo de alcohol y drogas entre niños y adolescentes.
Capacitación que empodera a los padres con habilidades y conocimientos para apoyar el desarrollo de sus hijos.
Seminarios sobre comportamiento positivo y salud mental.
Esfuerzos de defensa para reducir la pobreza, la discriminación, las desigualdades de salud y la inseguridad alimentaria.
Asociaciones con organizaciones comunitarias afines.
Anuncios de servicio público en los medios de comunicación de habla hispana.
Talleres que fomentan la creación de lazos más fuertes entre los estudiantes y sus familias.
Actividades para socializar, compartir información y establecer conexiones culturales.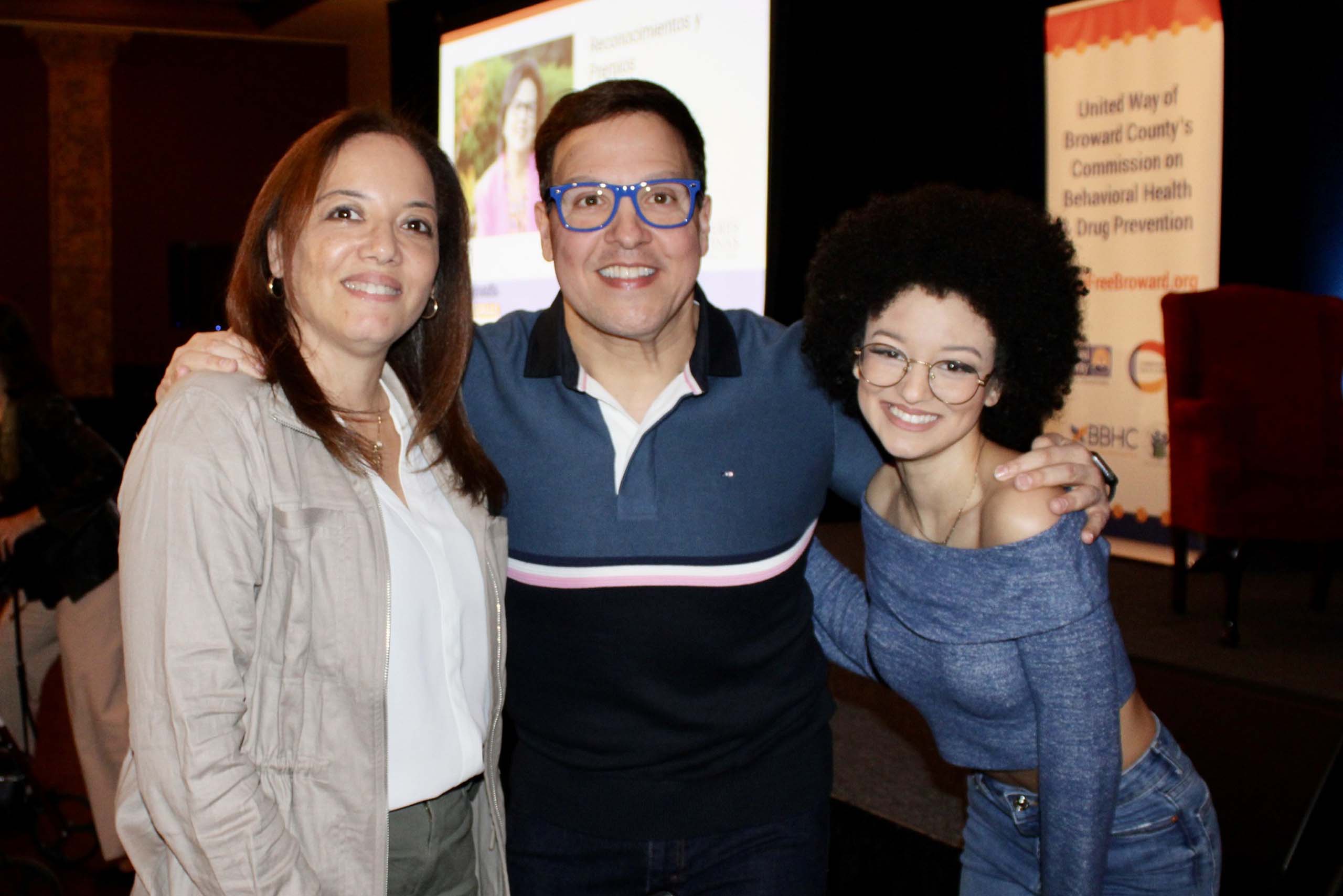 La campaña educativa a 360 grados de la Iniciativa Latina y la movilización de la comunidad de habla hispana han llevado a la conferencia anual de un día "Rompiendo Estigmas". Esta conferencia gratuita, presentada completamente en español, muestra las últimas investigaciones en salud conductual relevantes para la comunidad latina. Los participantes adquieren herramientas e información para superar los numerosos desafíos que ellos o sus familias enfrentan.
Cada año, la asistencia a "Rompiendo Estigmas" supera los 500 participantes, y muchos han encontrado tanto valor en el apoyo, los recursos, la celebración y el empoderamiento disponibles que han ampliado su colaboración con nuestra Iniciativa Latina en otros eventos y servicios.
The Latino Initiative has been instrumental in creating an environment of inclusion — being laser focused on the diverse needs of 30% of Broward County's residents. The primary aim of our United Way's Latino Initiative is reducing alcohol and other drug use among children and youth by providing prevention information and parenting trainings. Of course, our entire community thrives when people are healthy and drug-free.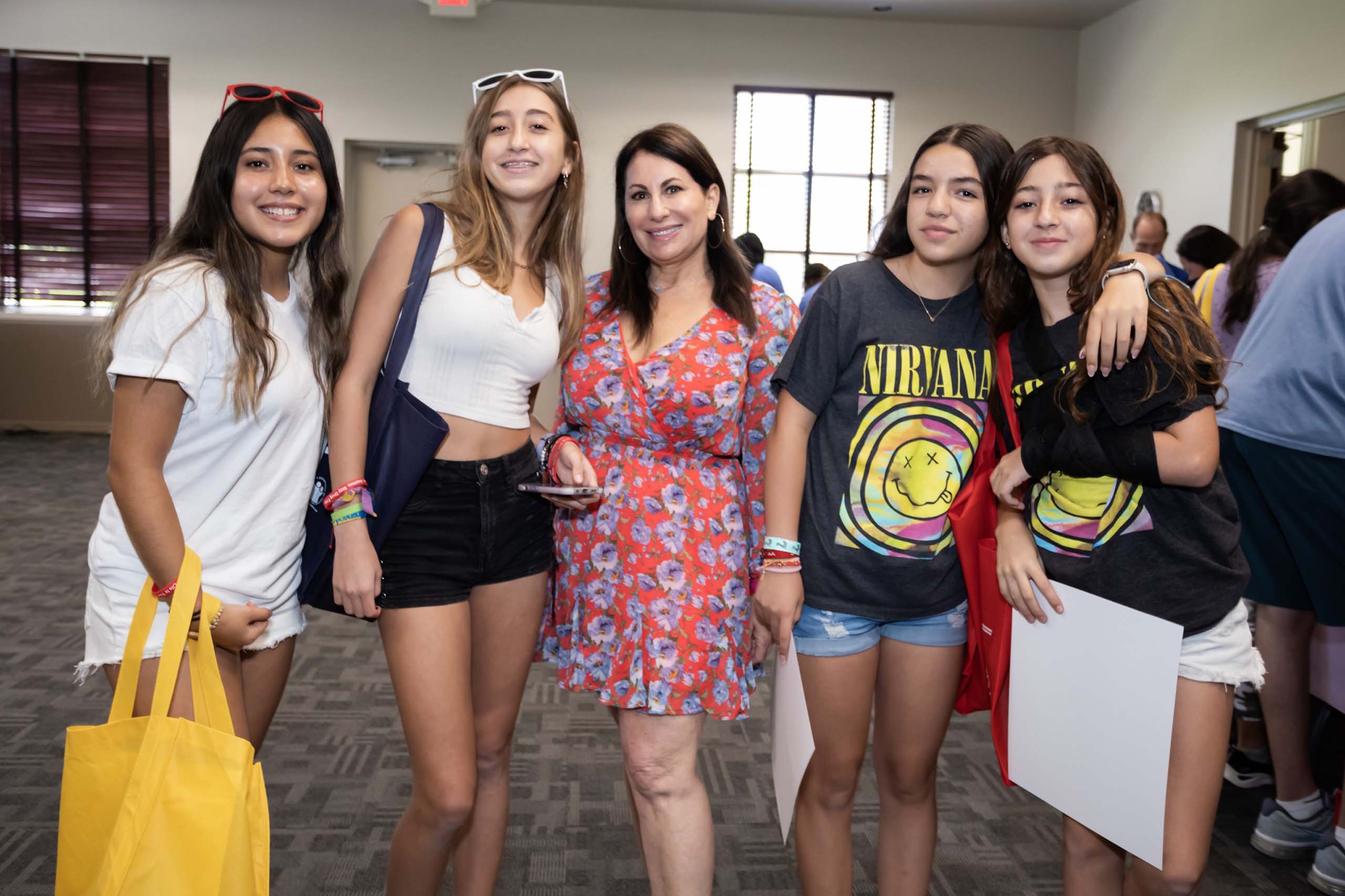 Parents participating in our events and workshops have reported that, without the Latino Initiative's efforts, they may have lost their children to substance use or unhealthy behaviors. Parents also report that they overcame fear and felt comfortable enough to share their struggle with having teens suffering from depression and anxiety, and they were able to access immediate resources through partnering organizations.

We have seen engaged parents take an active role by becoming volunteers — pivotal support for events such as Adopt a Family for the Holidays, Christmas in July, the Deerfield Beach Bike Club and Social Emotional programming at three mobile home park communities. Hundreds of young people living in these socially vulnerable communities are now a part of the youth empowerment movement.

Because of the Latino Initiative, people in our community are more resilient, stigma-free and aware of community services. Despite adverse childhood experiences, poverty, discrimination, social isolation and limited resources, they have become agents of change.

Our highly collaborative Latino Initiative meets monthly on the first Thursday of every month, all are welcome, and attendees often represent local school districts, universities, faith-based organizations, healthcare professionals, social workers, students and more.

United Way of Broward County is leading the way to a brighter future for every person to benefit from equity and inclusion — and you too can help us build a stronger, more self-sufficient Latino community by joining us at one of our events, being a volunteer or making a donation to our United Way.

To become active in our Latino Initiative, contact Angela Ventura, Director of Community Based Strategies for the Commission on Behavioral Health & Drug Prevention, by calling 954-453-3758 or emailing [email protected].

And we hope you are enjoying Hispanic Heritage Month!
En este video, Sonia Álvarez de la Oficina del Sheriff de Broward habla sobre el valor, la expansión y el poderoso impacto de la Iniciativa Latina en nuestra comunidad.

La Iniciativa Latina ha desempeñado un papel fundamental en la creación de un entorno de inclusión, centrándose de manera precisa en las diversas necesidades del 30% de los residentes del Condado de Broward. El principal objetivo de la Iniciativa Latina de United Way es reducir el consumo de alcohol y otras drogas entre niños y jóvenes mediante la provisión de información de prevención y capacitación para padres. Por supuesto, nuestra comunidad en su conjunto prospera cuando las personas están sanas y libres de drogas.

Los padres que participan en nuestros eventos y talleres han informado que, sin los esfuerzos de la Iniciativa Latina, podrían haber perdido a sus hijos debido al consumo de sustancias o comportamientos poco saludables. Los padres también reportan que superaron el miedo y se sintieron lo suficientemente cómodos como para compartir sus luchas con adolescentes que sufren de depresión y ansiedad, y pudieron acceder de inmediato a recursos a través de organizaciones asociadas.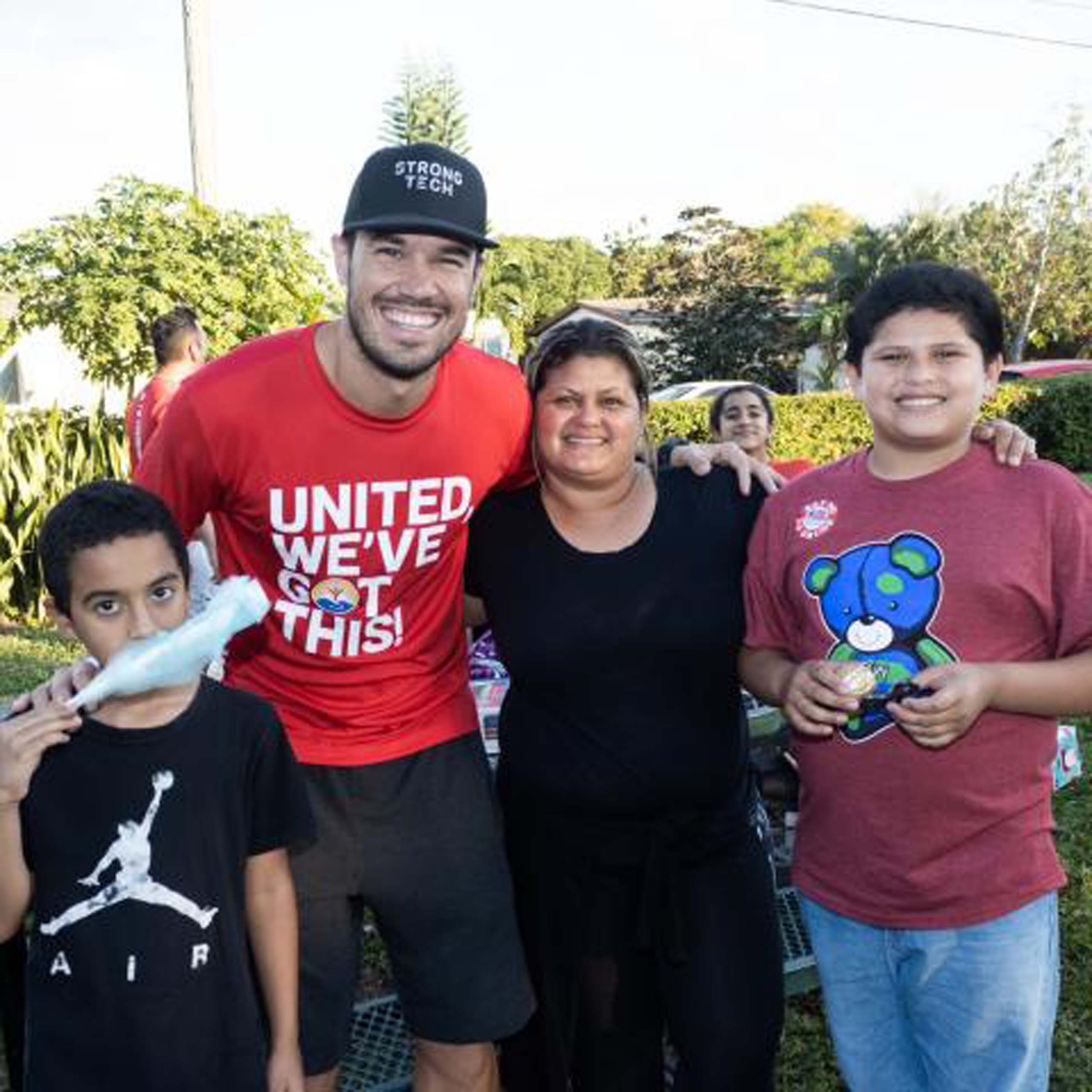 Hemos visto a padres comprometidos desempeñar un papel activo al convertirse en voluntarios, un apoyo fundamental para eventos como "Adopta una Familia para las Vacaciones", "Navidad en Julio", el "Club de Ciclismo de Deerfield Beach" y la programación de competencia social y emocional en tres comunidades de casas móviles. Cientos de jóvenes que viven en estas comunidades socialmente vulnerables ahora forman parte del movimiento de empoderamiento juvenil.

Gracias a la Iniciativa Latina, las personas en nuestra comunidad son más resistentes, libres de estigma y conscientes de los servicios comunitarios. A pesar de experiencias adversas en la infancia, la pobreza, la discriminación, el aislamiento social y los recursos limitados, se han convertido en agentes de cambio.

Nuestra altamente colaborativa Iniciativa Latina se reúne mensualmente el primer jueves de cada mes, y todos son bienvenidos. Los asistentes suelen representar a los distritos escolares locales, universidades, organizaciones basadas en la fe, profesionales de la salud, trabajadores sociales, estudiantes y más.

United Way del Condado de Broward está liderando el camino hacia un futuro más brillante para que cada persona se beneficie de la equidad e inclusión, y tú también puedes ayudarnos a construir una comunidad latina más fuerte y autosuficiente uniéndote a uno de nuestros eventos, siendo voluntario o realizando una donación a nuestro United Way.

Para participar activamente en nuestra Iniciativa Latina, comunícate con Angela Ventura, Directora de Estrategias Basadas en la Comunidad para la Comisión de Salud Conductual y Prevención de Drogas, llamando al 954-453-3758 o enviando un correo electrónico a [email protected].

¡Esperamos que estés disfrutando del Mes de la Herencia Hispana!