OUR UNITED WAY IS THRILLED ABOUT ALL THE TERROR-IFIC ACTIVITIES ACROSS BROWARD COUNTY IN THIS MONTH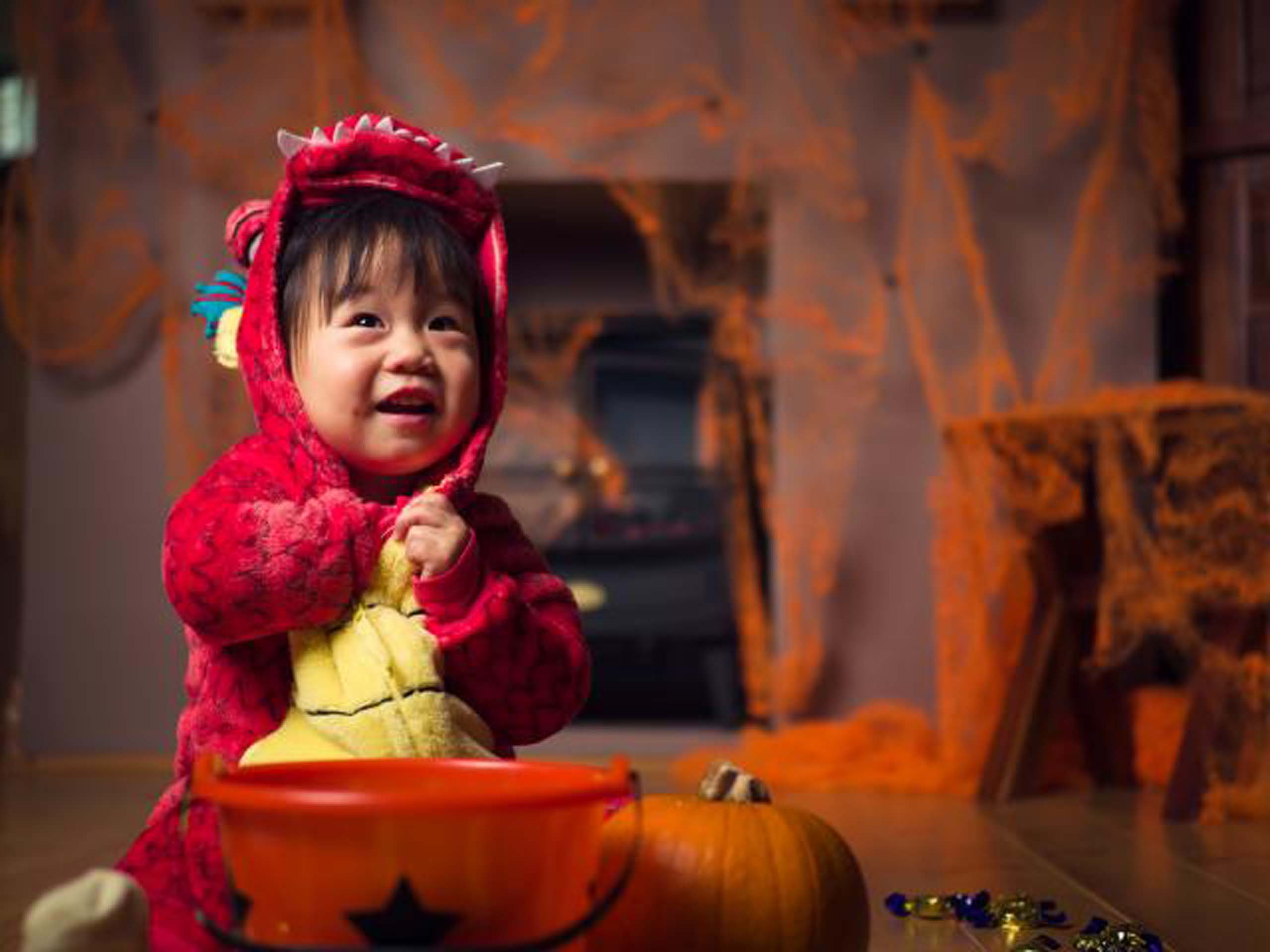 It's already mid-October, and you know what that means: Time to start taking a coffin break, and then plan your Halloween fun!

United Way of Broward County always celebrates what's happening in our community, and there are so jam-packed events happening as we head to Halloween.

We're here to help you connect to all kinds of spooktacular and bewitching activities. So get your costumes ready and then enjoy these fang-tastic, family-friendly events all across our great community:
 
COCONUT CREEK
Fern Forest Fall Fun Day
Sunday, October 15
10 am to 2 pm, Fern Forest Nature Center, 201 Lyons Road South
Fall festivities include nature walks, a pine needle weaving demonstration, crafts and a pumpkin patch photo area

Monster Mash
Friday, October 27
6 pm to 8 pm, Community Center,1100 Lyons Road
Costume contests, arts and crafts, trick-or-treating, photo opportunities, spooky storytelling activities and carnival-style games
 
COOPER CITY
Boo-Per City Halloween Extravaganza
Friday, October 27
6:30 pm to 9 pm, Memorial Park, 9001 SW 51st St.
Costume content, trunk-or-treat fun with local businesses and more other fun-filled activities

Trick-or-Treat Shop-to-Shop
Saturday, October 28
10 am to noon, Countryside Shops, 5524 S. Flamingo Road
Safe alternative to trick-or-treating, with little ghouls and goblins gathering goodies from shop to shop
 
CORAL SPRINGS
Thrills & Chills
Saturday, October 21
Two scheduled sessions: 1 pm to 4 pm and 6 pm to 9 pm, Coral Springs Gymnasium, 2501 Coral Springs Drive
Carnival games, a spooky walk-through, bounce houses, music, crafts and more
 
DANIA BEACH
Fall Festival
Friday, October 27,
5 pm to 8 pm, CW Thomas Park, 100 NW 8th Ave.
Range of festivities with a pumpkin patch, arts and crafts, archery, carriage rides, live entertainment, and a trunk-or-treat extravaganza
 
DAVIE
Harvest Festival
Saturdays-Sundays, October 14-15, October 21-22 and October 28-29
9:30 am to 5pm, Flamingo Gardens, 3750 S. Flamingo Road
Themes for each weekend plus hayrides, pony rides, farm animal encounters, costume contests for kids, photo opportunities, giant board game favorites on the lawn, candy giveaways and specialty foods

Halloween Happenings
Saturday, October 28
10 am to 1 pm, Bergeron Rodeo Grounds, 4201 Rodeo Way
Not-so-spooky activities, live entertainment, horse costume contest, kids and family costume contests, and more

Haunted Hot Rods
Sunday, October 29
11 am to 2 pm, Old Davie School Historical Museum, 6650 Griffin Road
Contests for creatively decorated vehicles — from cars to school buses

Trick or Treat Storytime with Grizelda the Sweet Witch
Tuesday, October 31
1 pm to 1:45 pm, NSU Alvin Sherman Library, 3100 Ray Ferrero, Jr. Blvd.
Sweet, not-scary, 30-minute storytime celebrating Halloween
 
DEERFIELD BEACH
Fall Festival
Saturday, October 14
4 pm to 8 pm, Pioneer Park, 217 NE Fifth Ave.
An old-fashioned gathering with activities such as hayrides, a pumpkin patch, live entertainment, arts and crafts, kids' zone and more
 
FORT LAUDERDALE
Pumpkins and Palm Trees
Friday, October 20
9 am to 4 pm, Las Olas Oceanside Park, 3000 E. Las Olas Blvd.
South Florida-style, seasonal event with fall activities, contests, food, live music, vendors and more

LauderBOO
Saturday, October 21
1 pm to 4pm, Snyder Park, 3299 SW Fourth Ave.
Family fun with trick-or-treating stations and carnival games

Trunk-or-Treat
Tuesday, October 24
5 pm to 7 pm, Salvation Army, 100 SW Ninth Ave.
Fun, festive event as kids dress as their favorite superhero or storybook character and then stop by decorated cars for treats at this themed event hosted by Jack and Jill Center

Fall Fest at Mills Pond
Saturday, October 28
3 pm to 6 pm, Mills Pond Park, 2201 NW Ninth Ave.
Fall-themed fun with games, contests, hayrides, arts and crafts, face painting, pumpkin decorating and more

Halloween Family Bingo Night
Tuesday, October 31
5 pm to 6 pm, Tyrone Bryant Branch Library, 2230 NW 21 Ave.
Halloween-themed bingo with the family
 
HALLANDALE BEACH
Halloween Festival
6 pm to 9 pm, OB Johnson Park, 1000 NW Eighth Ave.
Games, music, entertainment, refreshments, candy, and costume contest starting at 7 pm
 
HOLLYWOOD
Boo Bash
Friday, October 27
5 pm to 10 pm, ArtsPark at Young Circle, One N. Young Circle
Fun-filled Halloween extravaganza with a kids' costume fashion show, followed by a movie
 
LAUDERDALE-BY-THE-SEA
Boo! By the Sea
Saturday, October 28
10 am to 1 pm, West Business District
Costumes, games and trick-or-treating fun
 
LAUDERDALE LAKES
Halloween Spooktacular
Tuesday, October 31
6 pm to 9 pm, Willie L. Webb Sr. Park, 3601 NW 21st St.
Live DJ, music, interactive entertainment, amusement rides, inflatables, and free candies and treats
 
LAUDERHILL
Halloween Treats & Movie Night
Tuesday, October 31
4 pm to 6 pm, Lauderhill Central Park Library, 3810 NW 11 Place
Candy and popcorn for the entire family while watching a Halloween movie

Halloween Safety Day
Saturday, October 28
5 pm to 9 pm, Herbert Sadkin Community Center, 1176 NW 42nd Way
Annual event with haunted house, prizes, games, goodie bags and activities with police officers, firefighters and volunteers providing safety tips to parents and kids
 
LIGHTHOUSE POINT
Halloween at the Point
Thursday, October 26
6 pm to 8 pm, Dan Witt Park, 4521 NE 22nd Ave.
Candy, music, inflatables, pumpkin painting, costume contests and more
 
MARGATE
Fall Festival
Saturday, October 28
6 pm to 10 pm, Margate Sports Complex, 1695 Banks Road
Seasonal celebration for all ages featuring live music, pony rides, a petting zoo, haunted house, costume contest, carved pumpkin contests and more
 
MIRAMAR
Trick or Treat Halloween
Tuesday, October 31
6 pm to 9 pm, Ansin Sports Complex, 10801 Miramar Blvd.
Costumes, candy, giveaways, music, food and more
 
OAKLAND PARK
Halloween Bash
Friday, October 27
5:30 pm to 9:30 pm, Wimberly Field, 4000 NE 3rd Ave.
Costume contests for all ages, interactive games and activities, bounce houses, a DJ hosting dance contests, and Halloween candy
 
PARKLAND
Halloween Festival
Friday, October 27
5:30 pm to 7:30 pm, Pine Trails Park, 10559 Trails End
An exciting night of trunks and treats with photo booths, characters, stilt walkers, activities and a Halloween performance on the main stage
 
PEMBROKE PINES
Boo-ville
Sunday, October 22
6 pm to 9 pm, Charles F. Dodge City Center Way, 601 City Center Way
Trick-or-treating activities for the entire family, goodie bags, prizes, costume and dancing contests with roaming monsters as judges and more

Howl-O-Ween Family Fest
Saturday, October 28
Noon to 4 pm, The Shops at Pembroke Gardens, 527 SW 145 Terrace
Games, family activities, family and pet costume contests, and prizes
 
PLANTATION
Family Fall Festival
Saturday, October 21
10 am to 2 pm, Volunteer Park, 12050 W. Sunrise Blvd.
Fun with a children's carnival and activities, inflatables, costume contests, arts and crafts, a haunted house and more
 
POMPANO BEACH
Howl-O-Ween Family Fest
Saturday, October 21
Noon to 4 pm, Pompano Citi Centre, 1955 N. Federal Hwy.
Games, family activities, family and pet costume contests, and prizes

Boo Bash
Friday, October 27
5 pm to 10 pm, Pompano Community Park, 1801 NE Sixth St.
Costume contest, carnival rides, hayrides, food trucks, music and more for ghouls and goblins of all ages
 
SUNRISE
Trick or Trot 5K
Saturday, October 21
7:30 am, Markham Park, 16001 W. State Road 84
Annual race for the entire family — costumes encouraged!

Boo Bash at City Park
Saturday, October 28
3 pm to 6 pm, City Park, 6600 Sunset Strip
Family-friendly outdoor Halloween party includes trick-or-treat stations, music, games, activities, costume contest and food vendors
 
TAMARAC
Halloween Hoopla
Friday, October 20
6 pm to 8 pm, Tamarac Park, 7501 N. University Drive
Fun event for the whole family with music, arts and crafts, bounce houses, face painting, carnival games, prizes, candy and more — the first 500 kids will receive a free bag of treats
 
WESTON
Halloween Fun with Marci Poppins
Saturday, October 28
11 am to noon, Weston Library, 4205 Bonaventure Blvd.
Halloween-themed program for preschoolers with music, puppets and lots of fun
 
WILTON MANORS
Halloween Spooktacular
Monday, October 23
6:30 pm to 9 pm, Wilton Manors Elementary School, 2401 NE 3rd Ave.
Costume contest, photo opportunities, food, games, a cake walk, and inflatables

All of us at United Way of Broward County wish you a fun and safe Halloween!