THIS YEAR'S THEME IS "BE KIND TO YOUR MIND. LIVE DRUG FREE."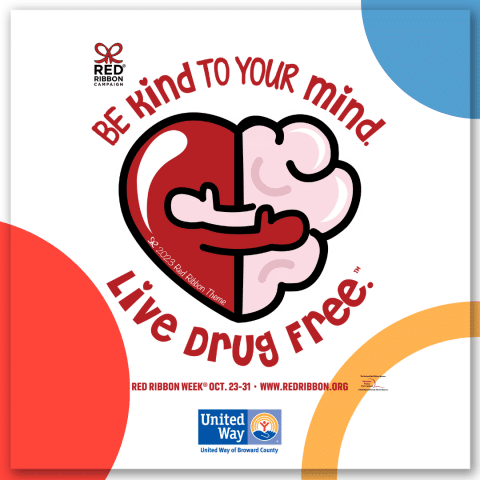 Red Ribbon Week is back and ready to make a positive impact on the lives of children across Broward County!

October is National Substance Abuse Month, and Red Ribbon Week is the oldest and largest drug prevention program in the U.S. Every year, from October 23 to October 31, Red Ribbon Week reaches millions of Americans in thousands of schools, communities and organizations.

The Red Ribbon Anti-Drug Campaign honors the memory of Special Agent KiKi Camarena, a special agent with the U.S. Drug Enforcement Administration, who sacrificed his life in his battle against illegal drugs. Parents formed coalitions using Camarena as their model, and these coalitions have adopted the Red Ribbon as a symbol to honor Camarena's memory and promote his commitment to reducing illicit drug use.

Today, the symbol of this Red Ribbon is a reminder in communities across the U.S. to educate young people and encourage participation in drug prevention activities — and more than 80 million people participate in Red Ribbon events each year by wearing red, decorating public displays with ribbons and participating in community anti-drug events.

Schools, businesses, law enforcement, faith-based organizations, media, community coalitions, municipalities and families become united in celebrating Red Ribbon Week in many ways, such as
sponsoring essay and poster contests
organizing drug-free races
decorating buildings in red
handing red ribbons to customers
holding parades or community events

You can become a Red Ribbon Week ambassador in a variety of ways, such as: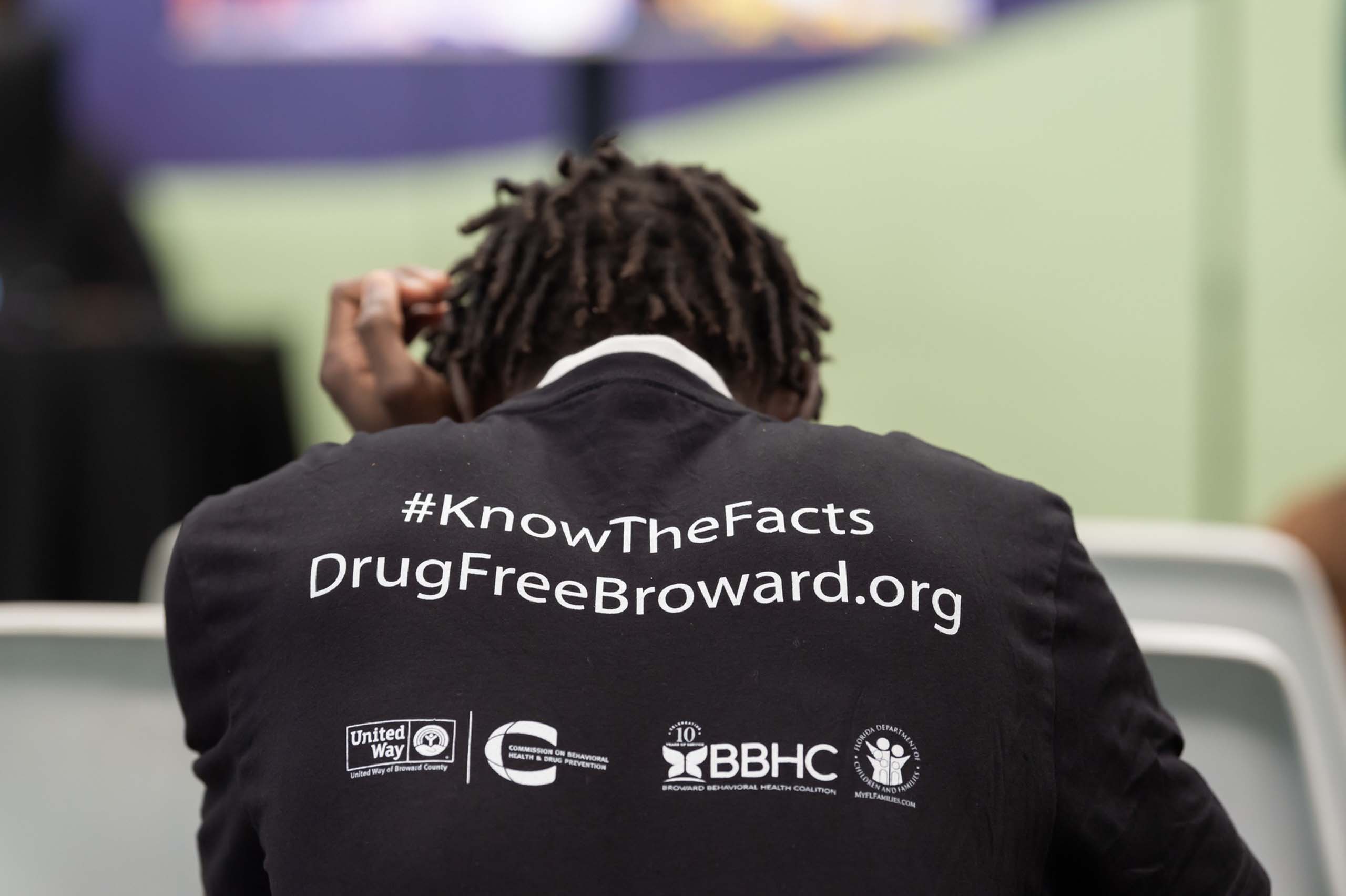 The primary aim of Red Ribbon Week is to give special focus on promoting the value of a drug-free, healthy lifestyle, and United Way of Broward County is a tireless supporter and strong advocate for mental health and the prevention of substance use.

Through our Commission on Behavioral Health & Drug Prevention, we take a stand every single day against substance misuse and the extreme damage it causes to individuals, loved ones and our entire community.

Young people in Broward County also have several ways they can get active year-round in promoting healthy, drug-free lifestyles, including participating in two powerful initiatives with United Way of Broward County:
Broward Youth Coalition — a group of young leaders who work to become peer advocates for substance use prevention and mental health promotion
Choose Peace/Stop Violence — a collaborative of young people dedicated to preventing youth crime and violence as well as creating safe, healthy environments for children and schools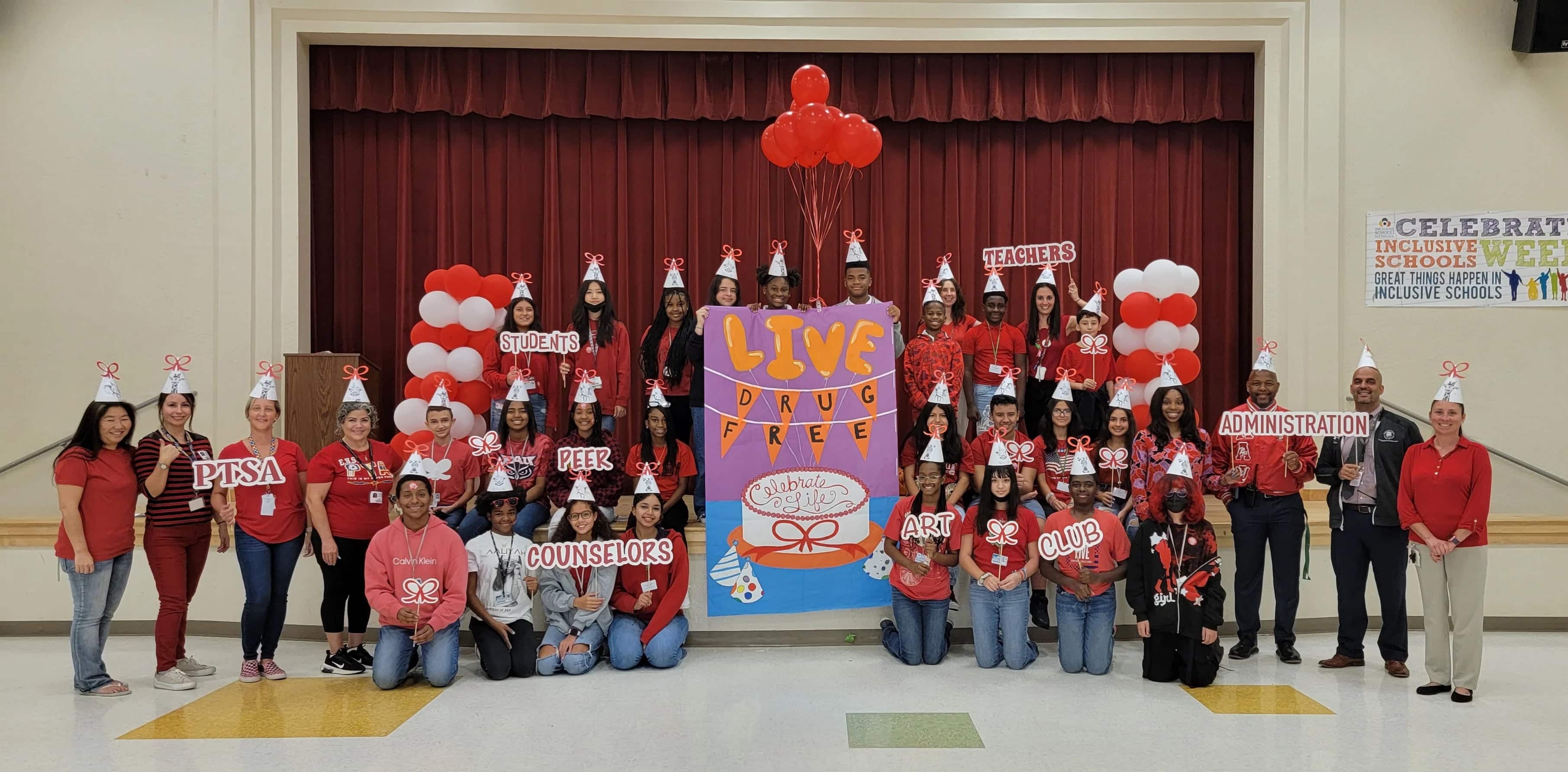 United Way of Broward County's Prevention Resource Center provides a range of educational toolkits, podcasts, videos and more to help strengthen mental health and drug prevention, and the Drug Enforcement Administration provides a wealth of materials and resources to help teachers, educators and community organizations with the efforts in promoting Red Ribbon Week.

Join United Way of Broward County by celebrating Red Ribbon Week in our community, in your child's school and in your neighborhood. United, we can support drug-free lives and build foundations for the future well-being of our community.