OUR UNITED WAY'S COMMISSION ON BEHAVIORAL HEALTH & DRUG PREVENTION EMPOWERS PEOPLE TO LIVE THEIR BEST POSSIBLE LIVES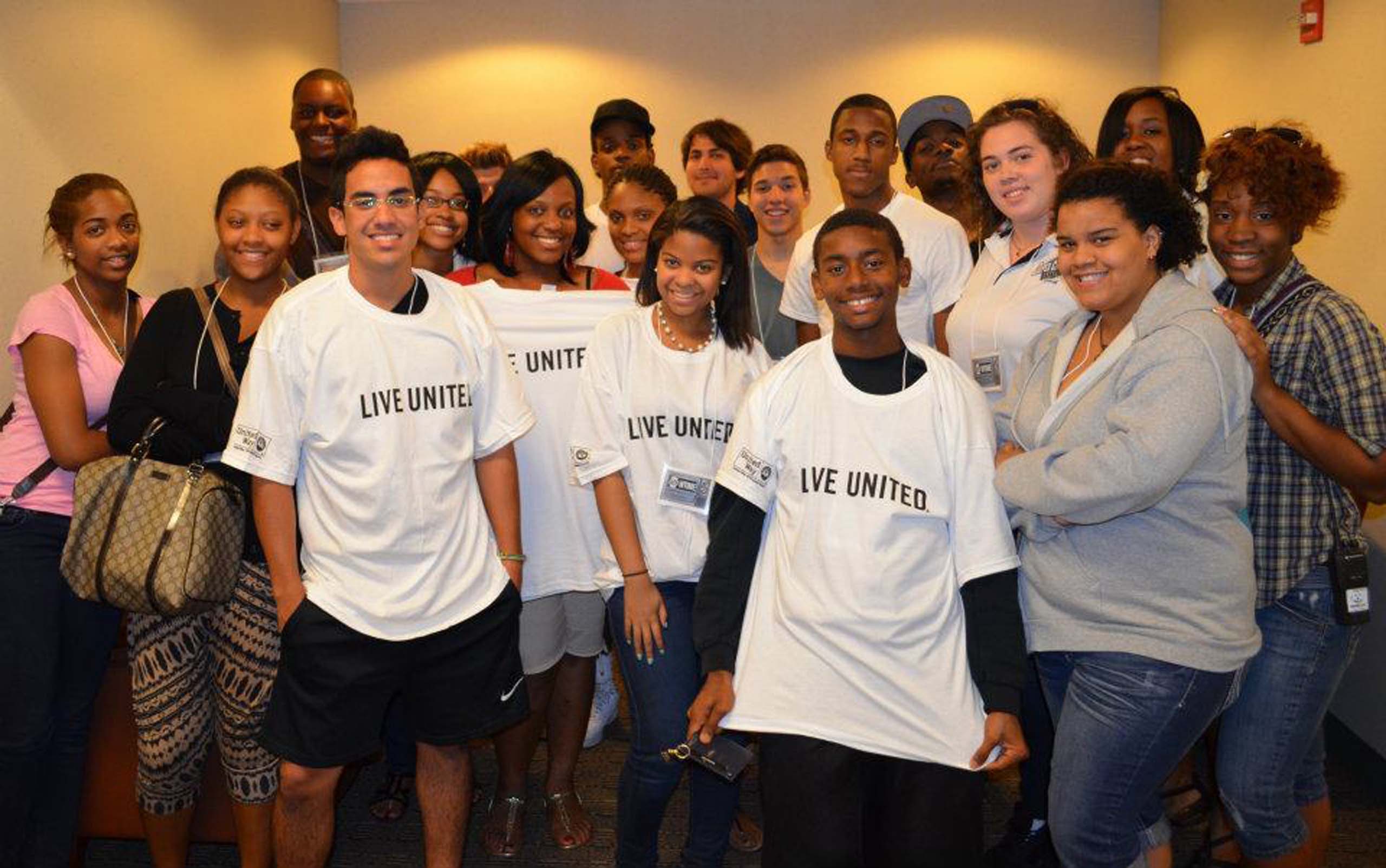 We're absolutely thrilled to be honoring an incredible 35 years of United Way of Broward County's Commission on Behavioral Health & Drug Prevention from November 13 to November 17! Our theme for this year's celebration is Anchoring Hope Through the Power of Prevention.

Our United Way's Commission is a powerful coalition comprised of diverse community leaders dedicated to empowering people to live healthy and drug-free, reducing substance misuse and advocating for our community's individual and collective mental health. It has had a powerful role in building and fostering relationships among federal, state and local stakeholders to implement pioneering, effective ways to support a healthier, stronger Broward County.

Over its illustrious 35-year history, the Commission has made a tremendous impact in changing state-wide legislation, developing innovative programs and initiatives and saving thousands of lives by:
combating the opioid epidemic
providing education and outreach about the dangers of substance abuse
preventing the spread of street drugs
building youth leadership, supporting peer-to-peer networks and encouraging young people to make healthier choices
maximizing state-of the-art data to target diverse demographics and at-risk communities
addressing underlying social systems contributing to increased behavioral health disorders

Check out these highlights of our Commission on Behavioral Health & Drug Prevention's impact cross 35 years!
1988: United Way of Broward County announces creation of the Broward County Commission on Substance Abuse; David Choate, then news director at WSVN Miami, is named as its first Executive Director.
1991: The Broward Board of County Commissioners approves the establishment of the Broward Drug Court Treatment program.
1991: The first Youth/Peer Drug Free Leadership Conference is held in Hollywood; the Youth Advisory Board, comprised of 44 teens, represents nearly every high school in the county.
Early 1990s: Reports confirm a decrease in crack cocaine usage in Broward County.
Early 1990s: The Commission's Strategic Prevention Framework becomes a model adopted by the Federal Substance Abuse and Mental Health Services Administration.
Mid-1990s: As a result of the work of the Commission, a national ban on the sedative Rohypnol is enforced.
Mid-1990s: The Commission helps pass the federal law to counter drug-facilitated sexual assault and rape.
1995: The Commission is among five community organizations in the U.S. to be recognized by President Clinton at the White House.
1996: The Commission is named Outstanding Coalition of the Year by Community Anti-Drug Coalitions of America, a national organization representing over 4,000 anti-drug coalitions in the U.S.
1998: Drug Free Youth in Town, a program launched by the Commission, becomes the largest school-based club in Broward County.
Early 2000s: The Commission helps secure statewide legislation in Florida that closes most storefront "pill mills."
Mid-2000s: The Commission implements a six-year campaign that limits "doctor shopping" for opioid medications.
2000: The Commission holds an annual Drug Summit for many years during Red Ribbon Week. This initiative expands into assemblies and activities at all schools across Broward County. Each year, thousands of middle and high school students are impacted with the information distributed during Red Ribbon Week.
2002: The Commission forms the Task Force to Address Underage Drinking in Broward County after data shows continuing increases in youth alcohol rates and corresponding risk factor indicators.
2003: The Commission contracts with the South Florida Regional Planning Council to produce GIS maps of targeted neighborhoods and add census data to the maps, such as single-parent families, percentage of high school graduates, poverty levels and other risk factors for substance abuse.
2004: The Commission's reputation in the community expands when Comcast Cable, the Partnership for a Drug Free America and Court TV formed a partnership to produce nationally televised town hall meetings on youth drug use in Detroit, Boston and South Florida. The Commission was the first South Florida group Comcast called to help organize, plan and implement the campaign, which reached an approximate audience of 80 million people.
2007: Through the Drug Free Communities grant, the Commission expanded its
youth service program Drug Free Youth In Town from three schools to 24 and
formed the Peer-to-Peer/Mentoring Leadership Training program. A high priority
for the Commission continues to be the Broward Youth Coalition with its mission of empowering youth leaders to advance social change and promote a healthy drug free community.
2009: The Commission was instrumental in the creation of the Florida Prescription Drug Monitoring Program and enacted by the 2009 Florida Legislature.
2015: The Commission led the effort in dramatically decreasing the availability of the drug flakka in South Florida.
2018: 2,500 young people from ages 10 to 18 have graduated from the Youth
Leadership Institute since 1988.
2019: The Broward Suicide Prevention Coalition is created as a collaborative coalition with multisector representation, following the model of the Commission.
2021: A partnership is consolidated between the Commission and The Greater Fort Lauderdale Alliance to expand the reach of the prevention efforts into the business community.
2022: The Commission expands its focus areas through Community Response Team, Latino Initiative, Mental Health Promotion Action Team, Faith-Based Advisory Council, Weston Alliance for Youth, Youth Action Team, Broward Youth Coalition and Surveillance Committee as well as workgroups, its Board of Governors, Broward Suicide Prevention Coalition, Crisis Intervention Team and funded providers.
2023: The Commission has the longest running Youth Leadership Training Institute (outside the Broward County Public School District) in the community — training over 10,000 young leaders in 33 years.
2023: Funding for the Commission has increased 300% over three decades — from the initial $1 million grant to its current $7 million in funding.

The Commission's 35th anniversary certainly is a cause for celebration. Its wide-ranging impact is an outstanding example of what our united, collective power can achieve.

Learn more about the Commission and its extraordinary impact at DrugFreeBroward.org.

Plus check out a wide range of resources and toolkits designed to prevent substance use and promote behavioral health at our Commission's Prevention Resource Center.