Meet the Neighbors Whose Lives YOU Are Changing!
In a world full of challenges and obstacles, the spirit of generosity can light up even the darkest corners of our communities.
GivingTuesday is a day dedicated to encouraging generosity and charitable acts, reminding us of the immense impact we can have on the lives of those in need.
For over 80 years, YOUR United Way of Broward County has been a beacon of hope — always working to tackle complex, critical challenges and create lasting, positive change in our community.
Our mission is straightforward yet impactful: United, we stand up for those who can't stand up for themselves, support those working hard and struggling and fight for the Health, Education and Financial Prosperity of EVERY person in our community. It's a mission embodying the essence of GivingTuesday, where collective kindness transforms lives.
Thanks to YOUR generous support, United Way of Broward County is creating and funding more than 130 vital programs, services and life-changing initiatives in Broward County.
Our impact is best seen through the personal stories of those touched by your generosity. We'd like to introduce you to Carolina, Janet, Quinn and Daniela. Their individual journeys are testaments to the life-changing impact a caring individual like YOU makes.
Meet the People Whose Lives Are Being Positively Impacted by YOU
Meet Carolina!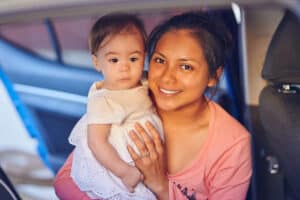 Thanks to the Family Strengthening & Financial Stability program, funded by United Way of Broward County and operated by the Jack & Jill Center, Carolina's life took a remarkable turn.
This initiative strengthens low-income, at-risk families by providing the knowledge, support and resources necessary for parents to increase financial stability, maintain employment, achieve job advancement and foster their child's healthy growth and development.
Carolina received emergency rental assistance, which kept a roof over her head during challenging circumstances. Even more remarkable, she took the opportunity to pursue her dreams and enrolled in college.
She proudly graduated with an associate degree in Broadcasting and is now working toward a bachelor's degree in Broadcast Journalism at Florida Atlantic University!
And the good news doesn't stop there. Carolina found a rewarding job at American Express and recently has been promoted to a supervisory role. She states that none of these opportunities would have been possible without the support our United Way has provided.
We couldn't be prouder of Carolina and her remarkable journey to success.
Meet Janet!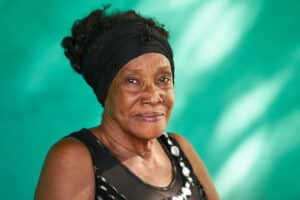 She is a remarkable and valued client of United Way of Broward County's Project Lifeline program, an initiative coordinating the bulk purchase and delivery of fresh, nutritious food to a network of approximately 33 food pantries and feeding programs, including her regular stop at The Pantry of Broward.
Residing in Fort Lauderdale with her 70-year-old daughter, Janet, very lively at age 96, continues to radiate resiliency and unwavering strength.
Originally from Jamaica, she once owned a grocery store with her husband and raised three children. Tragically, her husband passed away at the age of 48.
Despite these adversities, Janet radiates positivity. She finds joy in each day, dressing herself, indulging in her favorite TV shows and doting on her rescue cat.
Janet relies on The Pantry of Broward to complete her recertification documents, and she holds deep gratitude for its dedicated staff and compassionate volunteers. The Pantry's support ensures she has food on her table, enabling her to allocate her limited income toward other essential needs.
Janet's youthful spirit serves as an inspiration to all of us.
Meet Quinn!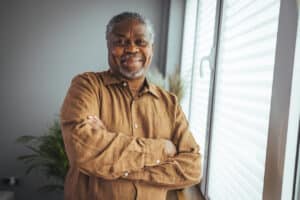 He is a resilient participant in the Health Navigation Program, operated by the YMCA of South Florida and funded by United Way of Broward County.
Facing shower safety issues, he found relief when our community health workers (CHWs) provided a supportive shower chair.
Struggling with weight, diabetes and high blood pressure, Quinn adapted to a reduction in food stamp benefits with the help of his CHW Teanna. He has embraced monitoring devices, attended YMCA events and committed to exercise.
During a health setback leading to hospitalization, Quinn relied on Teanna to serve as his healthcare advocate, ensuring he never felt alone.
Quinn said, "I don't know what I would do without her.
Our CHWs go above and beyond their role, visiting hospitals and responding to distress calls, and with Teanna's support, Quinn made remarkable progress. We are immensely proud of his dedication to better health.
Meet Daniela!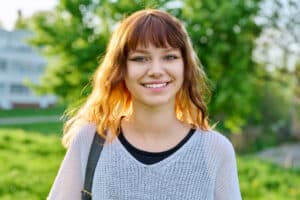 As a sixth grader at Margate Middle School, Daniela joined the Coding in Academics (CIA) program, run by the Crockett Foundation and funded by United Way of Broward County.
It aims to provide middle school students from low-income families with the opportunity to gain technology-based skills that are enhancing their chances of succeeding in high school, post-secondary education and the job market.
Daniela's skills in science, technology, engineering, arts and mathematics (STEAM) have blossomed. She's a coding wizard in languages like Python, HTML, JavaScript and CSS. But that's not all! Damaris is also a talented podcaster, graphic designer and e-sports enthusiast.
In addition to her impressive STEAM skills, Daniela has enjoyed joining the Crockett Foundation on its annual aerospace field trips, where her passion for exploration takes flight. She recently joined the Crockett Foundation in her new role as one of our youth coding assistants.
We can't wait to see her continue to thrive and inspire others with her passion for STEAM-related activities!
Meet the People Like YOU Who Are Making a Difference
At the heart of our impact lie compassionate donors and advocates committed to making a positive change in the lives of their neighbors through United Way of Broward County.
Our donors are diverse and kind-hearted, like YOU, who express their motivations for giving through a shared belief in the power of a UNITED community and standing up for those without a voice. These supporters form the foundation of the life-changing initiatives and programs that touch the lives of individuals like Carolina, Janet, Quinn and Daniela.
If you're wondering why people give to YOUR United Way, look no further than these powerful quotes.
YOU can make a life-changing impact by becoming a caring individual for a local neighbor. Each client's unique story demonstrates this.

Please help us make a difference in a neighbor's life by supporting our GivingTuesday campaign. Your generosity can create a brighter, more hopeful future for people in need.

Click here to donate and make a difference.

United, we can continue to stand up for those who can't stand up for themselves, support those who are working hard and struggling and fight for the well-being of EVERY person in our community!