Choose Peace/Stop Violence is a county-wide violence prevention collaborative in Broward County, Florida. Our mission is to educate, engage, inspire, and empower youth to take action and bring about positive change for the purpose of preventing youth crime and violence, and create safe, healthy and thriving environments for children and families. Learn our history here.
Choose Peace/Stop Violence is a continuing partnership between United Way of Broward County, Broward County Public Schools School Climate & Discipline Department and Children's Services Council of Broward County. The collaborative focuses on anti-bullying, youth violence prevention, fostering social justice awareness and academic improvement through positive development promotion and sustainable tools to change the climate and culture of the schools.
Join Choose Peace/Stop Violence for our 14th Annual Choose Peace Week! The week events include:
Thursday, September 21st
Pinwheels4PEACE
KindnessCards4PEACE
and more!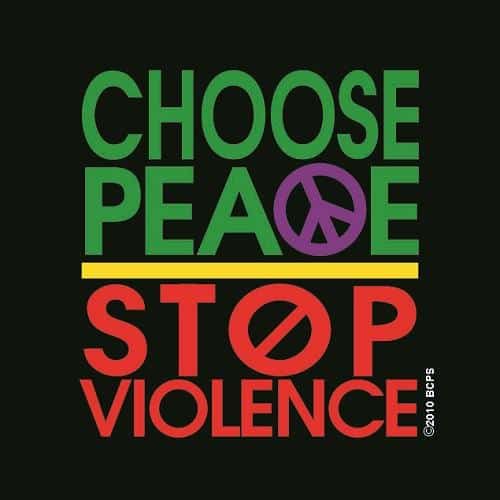 The Agents of Change (AOC) peer-led groups are formed under the leadership of students and supervised by a school-based facilitator, supported by Broward County Public Schools School Climate & Discipline Department, school Prevention Liaisons, and a Choose Peace Program Manager.
AOC members follow an activities curriculum during the school year that is in line with the school district's prevention/awareness days (BCPS Calendar of Observances). Members develop pro-social, organizational, communication and leadership skills through community service, participation as elected officers and leading school-wide activities and awareness campaigns. AOC groups are advocates in raising awareness about violence, bullying behavior and social justice in their schools and communities.
2022-2023 AGENTS OF CHANGE SCHOOLS
Walter C. Young Middle School
Miramar High School
Lauderhill 6-12 STEM
Nova Middle School
Silver Trails Middle School
McNicol Middle School
Flanagan High School
Pines Middle School
Millenium Academy
Coral Springs Middle School
Coral Springs High School
Cypress Bay High School
Blanche Ely High School
Fort Lauderdale High School
Westpine Middle School
CHOOSE PEACE/STOP VIOLENCE
Peace Poles have been planted throughout Broward County through Choose Peace's Broward Peace Pole Project.
The Choose Peace/Stop Violence campaign impacts approximately 24,800 students annually.
During Choose Peace Week, more than 150 BCPS schools participate in peace activities annually.
2022 PEACE POSTER CONTEST WINNERS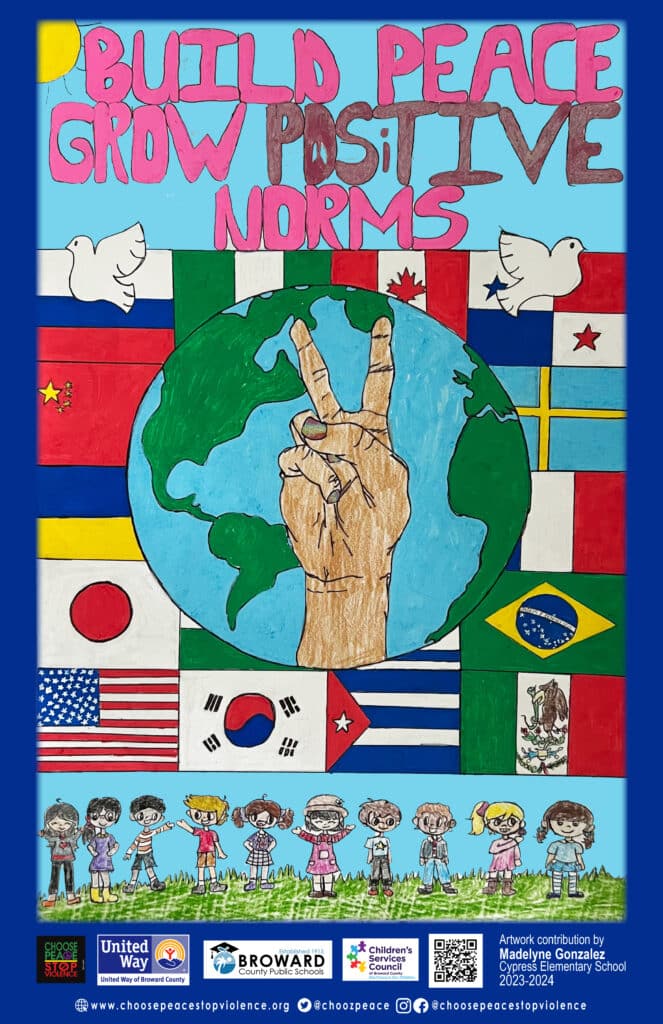 Cypress Elementary School
Madelyne Gonzalez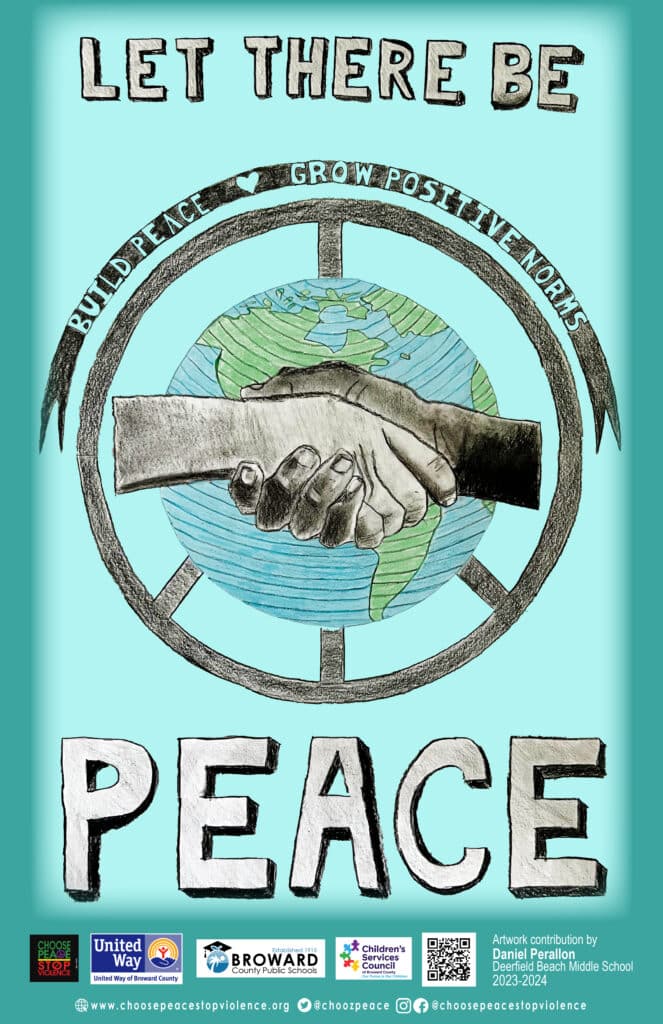 Deerfield Beach Middle School
Daniel Perallon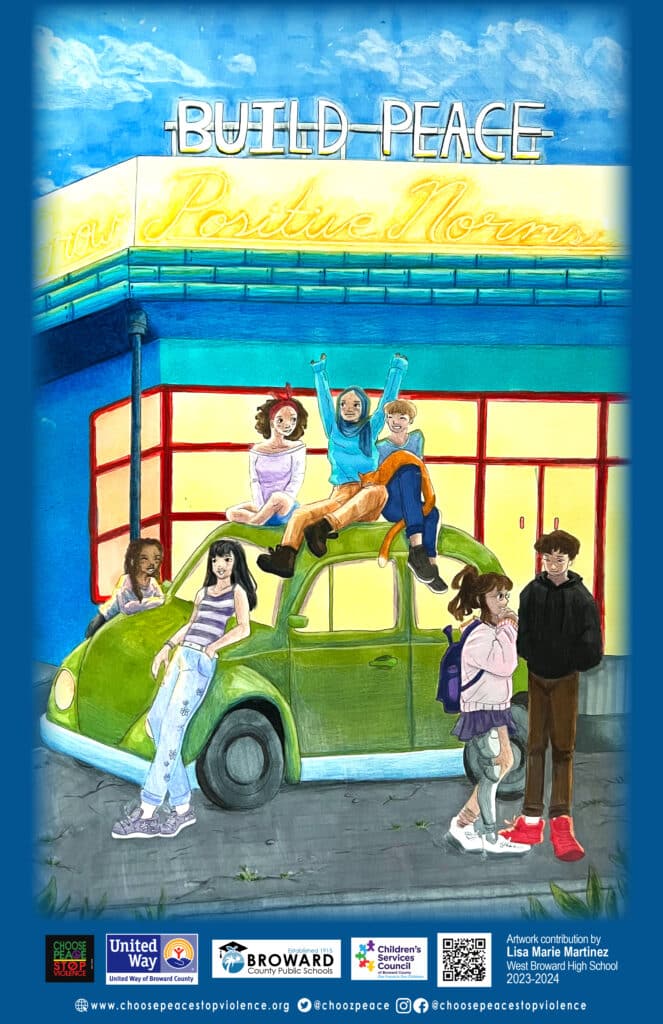 West Broward High School
Lisa Marie Martinez
Broward County Public Schools – School Climate & Discipline Department
Children's Services Council of Broward County
United Way of Broward County