Early childhood intervention provides us a chance to impact a child's love for reading. Did you know that 47% of Florida students cannot read at a minimally proficient level by the end of third grade? ReadingPals, a statewide, volunteer-based literacy initiative, bridges the gap between community impact and education. Volunteers have the opportunity to mentor students from Pre-K through third* grade by reading to a child for one hour a week for 25 weeks.
With ReadingPals, we are:
Building meaningful, impactful relationships between students and our volunteer mentors
Helping students develop strong social-emotional foundations through self-awareness, self-management, social awareness, relationship skills and responsible decision-making
Improving students' understanding of the fundamental building blocks of early literacy
Creating a life-long love of reading among early elementary students
ReadingPals is a statewide program designed by the Children's Movement of Florida. You can join this statewide program (learn more here) and over 2,000 volunteers involved by clicking the link below.
*First and Second Grade follows the ReadingPals Statewide Program
elementary students have been served since inception
books have been distributed over the past eight years
since 2012 over 1,900 volunteers have donated over 39,000 hours of reading instruction
"My parents always read to me as a child," said Terry. "I never really thought about the impact it had until I was much older, but now I am happy to do the same for other children."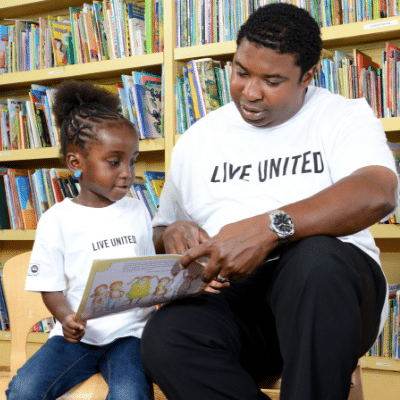 A SPECIAL THANK YOU TO OUR COMMUNITY PARTNERS: