12th Annual Women United Magnolia Luncheon
12/6/2023 | 10:30 AM

-

1:30 PM
JOIN US AS WE CELEBRATE WOMEN OF DIGNITY, STRENGTH AND PERSEVERANCE.
WOMEN UNITED. LEADING THE CHARGE. INSPIRING THE CHANGE.
Wednesday, December 6, 2023
Seminole Hard Rock Hotel & Casino
1 Seminole Way
Hollywood, FL 33314
EVENT CO-CHAIRS
Carol Cutler & Lonnie Maier
WOMEN UNITED CABINET CHAIR
LaurieAnne Minoff
Doors Open – 10:30 AM
VIP RECEPTION** – 11:00 AM – 11:30 AM
LUNCHEON* – 11:30 AM – 1:30 PM
**Minimum annual gift of $2,500 to attend VIP Reception
*Minimum Gift Event
Boutique Marketplace Hours
10:30 AM – 11:30 AM
Reopens: 1:30 PM – 2:30 PM
Click Here to Download the Invitation

Behind the armoire doors you will find an array of luxurious goods that can be yours. Only 100 tickets available. Must be present to win.
Grab your friends for a night on the town, this basket includes gift certificates for restaurants, shopping and more!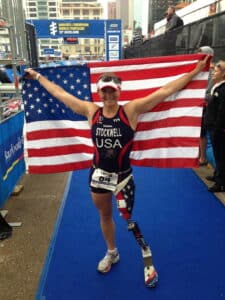 Melissa Stockwell was the first female American Soldier to lose a limb in Operation Iraqi Freedom. Her vehicle was hit by a roadside bomb on April 13, 2004, resulting in the loss of her left leg, above the knee. She was honored with a Purple Heart and a Bronze Star for her service.
Four years later she represented the USA again, this time as a member of the US Paralympic Swim Team where she was the first Iraq War veteran to qualify for the Paralympic Games. She would return to the Paralympic Games twice more, in 2016 and 2020, this time in triathlon. She has remained one of the world's most elite Para-triathletes, winning three World Championship titles and the 2016 Paralympic Bronze Medalist. She is both a World Record holding marathon runner and an Ironman.
Away from the field of play, in 2011 she co-founded the non-profit organization Dare2tri Paratriathlon club which serves youth and adults with physical disabilities along with injured service members. Dare2tri provides adaptive equipment, training, coaching, and support in triathlon.
In 2019, Melissa and her husband, Brian Tolsma, opened the doors to Tolsma Stockwell Prosthetics, providing state of the art, custom made orthotics and prosthetics to the amputee community, including some of the top adaptive athletes in the world.
Melissa is one of the most critically acclaimed inspirational speakers in the country, and the author of The Power of Choice.
Melissa is the proud mother of Dallas (2014) and Mille (2017) and lives with her family near the U.S. Olympic & Paralympic Training Center in Colorado Springs, CO.
Traci Miller
Miller Construction Company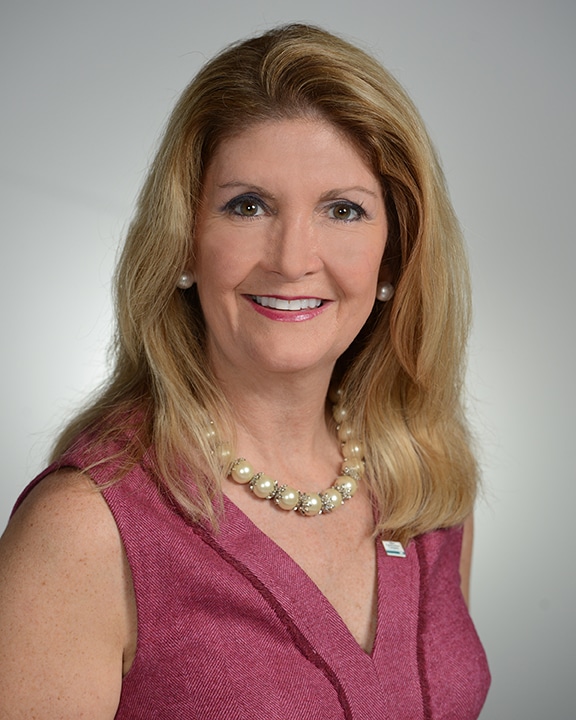 Professionally, Traci has been working for Miller Construction Company since 1993 and became a shareholder with 9 other team members in 2011. She now serves as Sr. Vice President Corporate Communications and oversees business development & marketing, community relations, and is the champion of company culture. Traci is part of the firm's leadership team and board of directors. Traci is also a motivational speaker on the topic of Overcoming Doubt and speaks on topics such as Community Engagement & Leaving a Legacy, and Networking.
Traci lives in Plantation with her husband Troy McHatton. They have three children, and one grandchild.
Heidi Alzate Kaufman, MS, CFRE
Heidi Alzate Consulting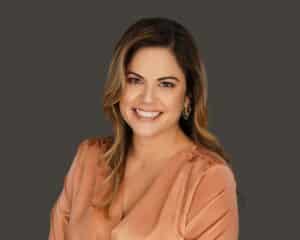 Heidi believes in voicing for those who at times don't believe have a voice and empowering the next wave of leaders. She currently sits on the Board for United Way's Woman United and serves on both the Public Policy & Magnolia committee. Heidi travels up to our state capital twice a year with local Leader's to collaborate and express the need in supporting our families who fall under the ALICE community.  In addition, she also sits on the executive Board for Life Net 4 Families, a local emergency food & shelter organization. She is a part of the Joe-DiMaggio's Hospital Foundation, Diamond Angels Committee, and advocates for the fundraising profession as a Board member of the Association for Fundraising Professionals.
In the last 3 years Heidi has embraced her background and is now the founder and President of Heidi Alzate Consulting. Heidi's passion for the nonprofit and development sector has led her to now serving over 18+ clients in our community, through the state of Florida, and nationally. This new role allows her to #payitforward and spread the love. Heidi's work with clients is centered to strategically elevate and expand their mission while also building a sustainable growth plan. The launch of her consulting firm has allowed her to represent minority business leaders and set the path for future young woman entrepreneurs.
Currently Heidi, lives in her hometown of South Florida with her husband Jason Kaufman, Esq., and their beautiful, blended family of five children, and Golden retriever Athena. In her free time, she enjoys Pilates, nature walks with her family and sitting on a beach reading a good book.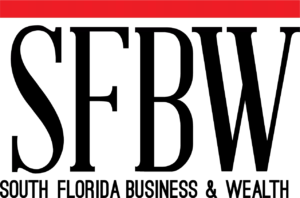 SPONSORSHIP AND AD OPPORTUNITIES
Number of seats, 10 VIP
Recognized as entertainment sponsor
VIP reception tickets, 2
Recognition from podium
Logo recognition on event PowerPoint
Recognition in all pre/post media-related event coverage
Company logo on virtual invite
Prominent placement of corporate name and/or logo in all event publications and publicity*
Logo recognition on event signage
Logo recognition on all event-related e-blasts, social media and event website (where applicable)
Full-Page color ad in event program* (5″W x 8″H)
Number of seats, 10 
VIP reception tickets, 2
Recognition from podium
Logo recognition on event PowerPoint
Recognition in all pre/post media-related event coverage
Company logo on virtual invite
Prominent placement of corporate name and/or logo in all event publications and publicity*
Logo recognition on event signage
Logo recognition on all event-related e-blasts, social media and event website (where applicable)
Full-Page color ad in event program* (5″W x 8″H)
Number of seats, 10 
Logo recognition on event signage
Logo recognition on all event-related e-blasts, social media and event website (where applicable)
Full-Page color ad in event program* (5″W x 8″H)
*Listings in promotional materials, press releases and program are subject to publication deadlines. Camera ready digital art for all sponsor's ads must be received no later than Friday, November 3, 2023
5″ wide x 3.75″ height
Ad Submission Requirements
High Resolution
Full Color
In either JPG, PNG or PDF
No Bleed
Deadline: Friday, November 3, 2023